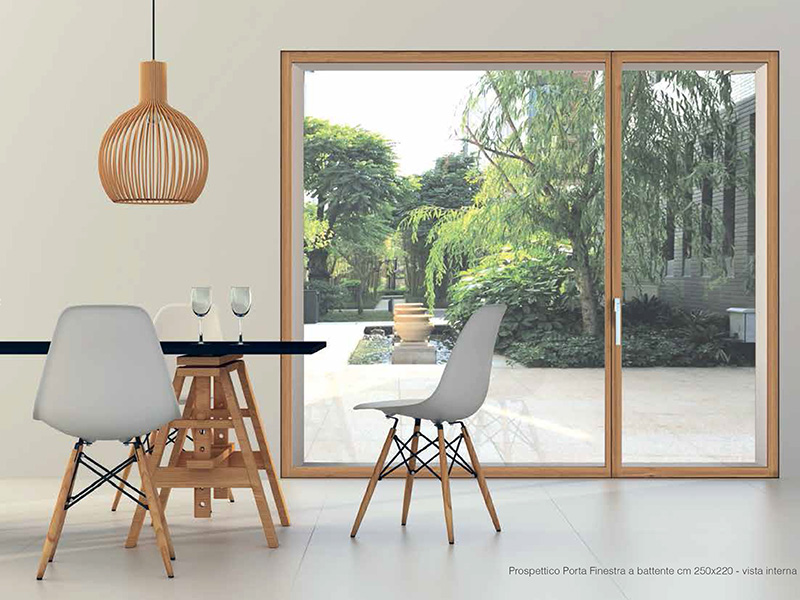 Casement window door
The Rota Infissi company, through the Prospettico Project, offers manufacturers all over the world fixtures that adapt perfectly to any type of environment. The fixtures are designed, produced and marketed by the company itself, satisfying the needs of comfort, well-being, safety and aesthetic pleasure.
FEATURES
The Prospettico Project proposes a wooden swing door, with a minimal design and available in various woods, wood and aluminum. The glass door guarantees living comfort without visual barriers, giving ample visibility to the external landscape, safety and thermal performance, despite the large glass surfaces.
GALERIA