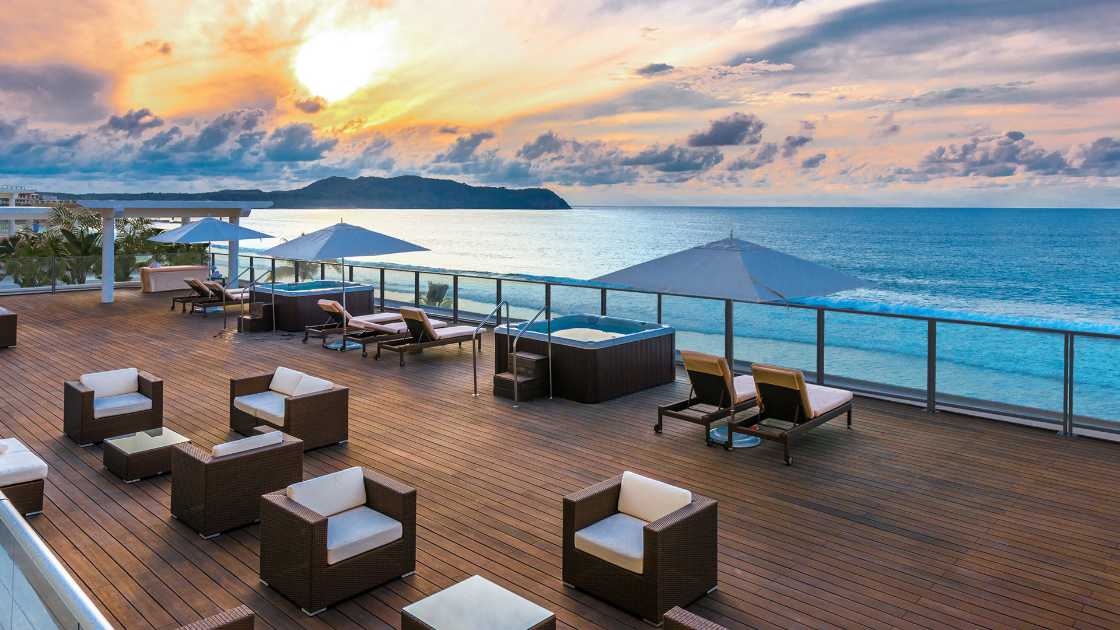 Glass balustrades | Modular SP
Modular is a new generation parapet, with a modern design, ideal for any renovation of the condominium facades or in new construction projects.

CHARACTERISTICS
Many technical and aesthetic advantages characterize the Modular balustrades, but the personalization is the real plus of the system: the design, the geometry of the aluminium uprights with infill of choice between glass, sheet metal, vertical rods or other materials, the coloring and the type of fixation guarantee an architectural result of the highest level. Modular is designed for quick and easy installation, thanks to the many technical advantages for installers. Each module is available in 8 sizes and arrives at the construction site pre-assembled and ready for installation for the benefit of time. The corner solution is proposed with continuity "glass-glass", without a pillar in the center of the edge.

Modular SP
Two versions available with Sopra Pavimento fixing, standard and adjustable, the latter designed for situations in which there are differences on the fixing surface (ideal for renovations)with load resistance of 200kg/m and 300kg/m depending on the distance between the posts.

Glazing
The Modular system in the version with glass infill, mounts laminated glass tested to withstand the dynamic impact, ensuring maximum safety. The glass infill is available in numerous chromatic combinations and different surface finishes: Float, Extra Clear, Fumé, Bronze, various colours, shading, covering or partially covering silkscreens to guarantee privacy. The glass parts can be protected with Cleaner treatment that, increasing the water repellent characteristics of the material, reduces cleaning and maintenance time, limiting the accumulation of limestone and dirt.
Safety
All products of the Modular system guarantee high safety standards.
Modular SP with glass infill is tested at laboratories accredited to the Ministry of Public Works, in compliance with the regulations relating to impacts with rigid and semi-rigid body. Modular is resistant to dynamic and static loads up to 4.5 kN/m (thrust up to 300 kg/m), according to UNI 11678.
Customizations
The possibility of customization of Modular is almost endless: each system uses aluminum components with highly protective finishes and powder coating according to Qualicoat procedures, useful to ensure maximum resistance to external weathering. Standard colours or according to RAL tables are available and on request also material effects, to give even more personality to the facades. Even the infill is extremely customizable, starting from the choice between glass, sheet metal, vertical rods or other materials.

GALLERY