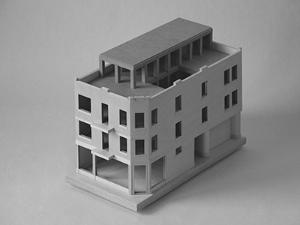 Atelier Barda
214-5795 avenue de Gaspé, Montréal, H2S 2X3, Québec, Canada

Founded in 2013, Atelier Barda is an architectural firm whose methodology is based on the concept that every client and every new project dictates a unique approach. Each proposal is met with a detailed response to the core needs and context of the project, while thinking outside of the box in order to enhance, redefine, and improve the desired outcome.
Atelier Barda embraces the common demand for articulation of constructive thinking. The firm applies a sensitive approach to addressing the multiple details of a space, ultimately ensuring that the finished product reflects the sum of all of its parts.
Based in Montreal, Quebec, Canada, the expertise of Atelier Barda extends across borders to encompass multiple international collaborations. The firm's innovative work, including its strong focus on project management and experimentation, has been recognized through numerous industry accolades in Canada, the United States, and Europe.