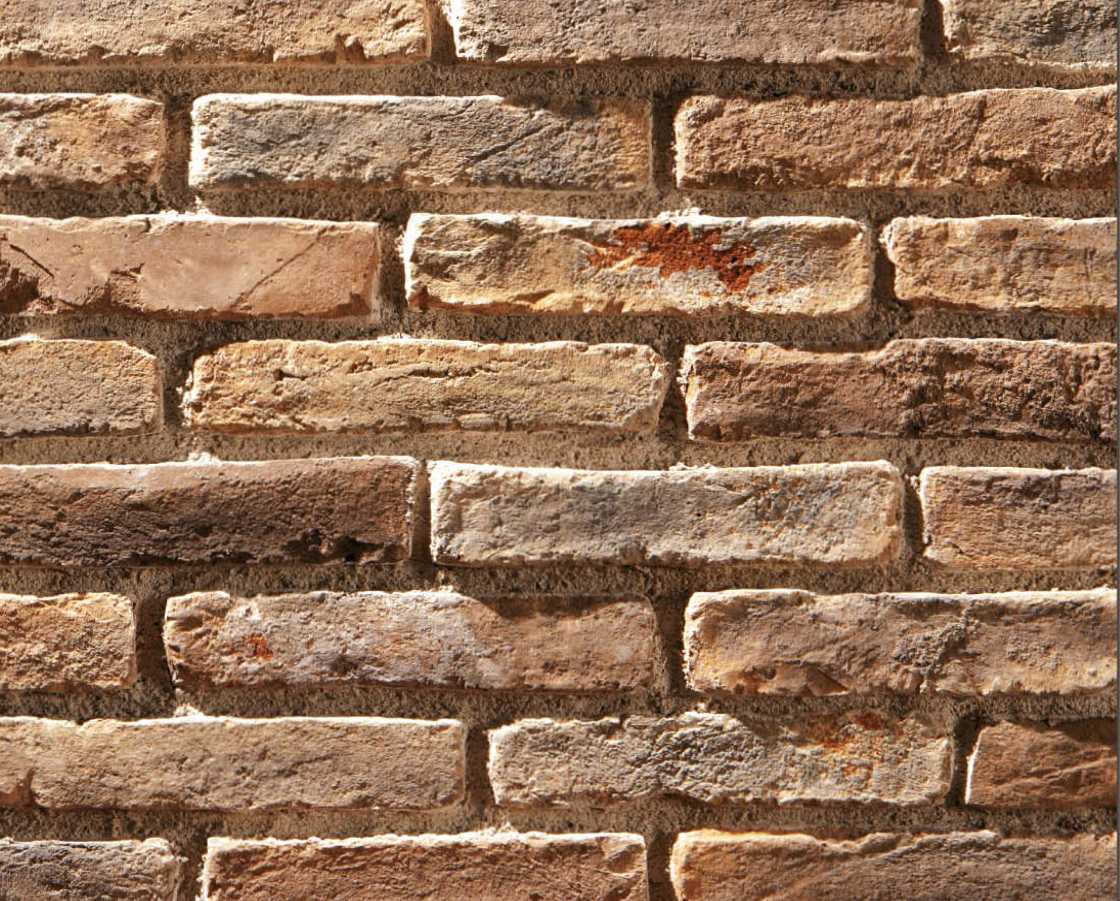 Stone cladding | Profilo Terrakotta
The brick Terrakotta, in the version RECONSTRUCTED faithfully reproduces colors and textures of natural terracotta adding the rustic charm of the bricks recovered. Studied and perfected also to be used with all models of reconstructed stone Geopietra, the reconstructed brick Terrakotta encloses high technical qualities and an exceptional ingelivity. The reconstructed Terrakotta brick, for its characteristics, enhances the performance of the insulating function and makes the structure of the external thermal insulation more robust and resistant.
The Terrakotta wall tile, in the NATURAL COTTO version, maintains the charm and characteristics of the traditional brick, which have been tested over the centuries. The dough handed down from generations and perfected in its cohesion and hold, are baked in the oven at 800°C– 1000°C. The substantial innovation consists in cutting the front part of the brick for the formation of slats a few centimetres thick, suitable for laying on any surface that, Once stuccoed, will be indistinguishable from traditional bearing bricks.
Terrakotta bricks are available in 20 different models:
REBUILT BRICK:
– MR02 Padano
– MR05 Tundra

NATURAL BRICK:
– 52 Casale
– 57 Mulino
– 58 Torre
– 63 Grano
– 65 City
– 66 Barone
– 67 Poggio
– 68 Fienile
– 69 Campo
– 70 Naviglio
– 71 Fante
– 72 Montale
– 73 Prato
– 74 Naviglio
– 75 Fucina
GALLERY