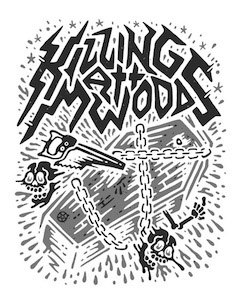 Killing Matt Woods
32 King St Newtown NSW 2042 Australia

Killing Matt Woods was born in 2009 with the intention of creating kick ass interiors - doing their part to reduce the heavy burden the construction industry places on the environment.
" I haven't reversed climate change, but I'm honoured to have been acknowledged and have had projects published in some of the publications I most admire , as well as a bunch of major overseas titles."
Diverse experience? "Yeah, I reckon I've got that too. I'm an industrial designer by training & have a post graduate certificate in Sustainable Architecture from Sydney Uni." Over the last 10 years Woods has created award winning designs for a diverse range of industries including hospitality, retail, workplace and residential projects.
Below, you'll find the list of awards Woods has won and what he calls "some nice stuff from the media about how great I am".
Woods' message to his potential clients? "What I really recommend is you just give me a call so we can talk about you and turning your ideas into something mind blowing!" And that pretty much sums up his overall approachability and aesthetic