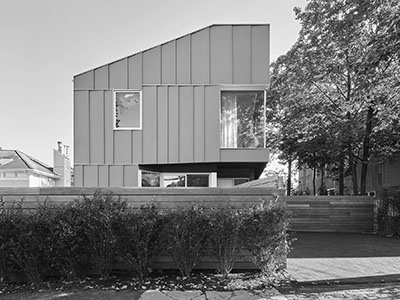 Kyu Sung Woo Architects
7 RC Kelley St, Cambridge, MA 02138, Stati Uniti

Kyu Sung Woo was born in Seoul, Korea, in 1941.
He has built extensively in both Korea and the United States, including the Asian Cultural Complex in Gwangju, Korea; the 1988 Olympic Village in Seoul; the Nerman Museum of Contemporary Art in Kansas; the Whanki Museum in Seoul; and housing complexes at Harvard, Northeastern, Bennington and Amherst.
Woo studied at Seoul National University before coming to the United States in 1967, where he received a Master of Architecture at Columbia University and a Master of Architecture in Urban Design at Harvard University in 1970.
After graduation, he worked closely with Josep Lluis Sert at Sert, Jackson & Associates, and served as senior urban designer for the Mayor's Office of Midtown Planning and Development in New York. He began his private practice in 1978, which later became Woo and Williams. In 1990, he formed Kyu Sung Woo Architects, Inc.
His work has been published widely and has received national and international recognition. In 2008, he was awarded Korea's Ho-Am Prize in the Arts, becoming the first architect to receive the award. In 2020, he was presented with the Boston Society of Architects' Award of Honor, in recognition of his outstanding contributions to architecture and to the profession over the course of his career