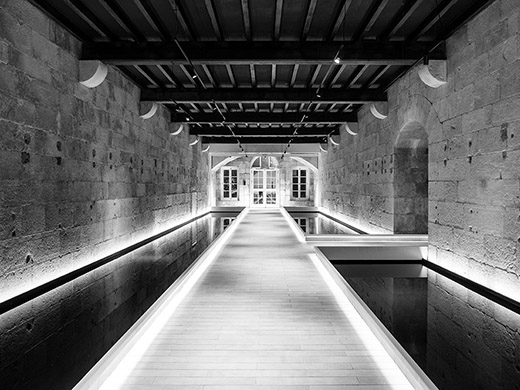 Lagranja Design
Calle Pamplona 96-104, Barcelona, Spain

Founded in 2002, Lagranja is a multidisciplinary design firm whose talents are primarily focused on creating interiors and products. After almost 18 years, the Lagranja team remains passionate and consistent with its philosophy: to make design a companion for companies and brands.

Designing at Lagranja has always been about ideas and strategies, and never about trends. "We won't sit at the table with a predetermined list of what we should or shouldn't do. We believe that every project is unique and must be approached in a different way. We try to understand the context, and we ask a lot of questions of ourselves and our client. We strategize, we look for the right tools and the right team, and we let things be born."

In 2010, Lagranja consolidated its growth by expanding its activity with a new office in Hong Kong, and then moved to Singapore in 2018. Since 2013, Lagranja has also been operating in Istanbul, and the studio's work has gained international recognition and national acclaim. Lagranja has won prestigious awards, including the Red Dot Award (2007), Premi Ciutat de Barcelona de Disseny (2008), Premio Vía (2009), IIDA Excellence Award from the International Interior Design Association-USA (2009), IDEA Award (2008), and the Silver Delta Award (2012). In 2021, Lagranja received the Architizer A+Award in the Office Interiors category (<25,000 sq ft.) for its work on the Xapo office project.