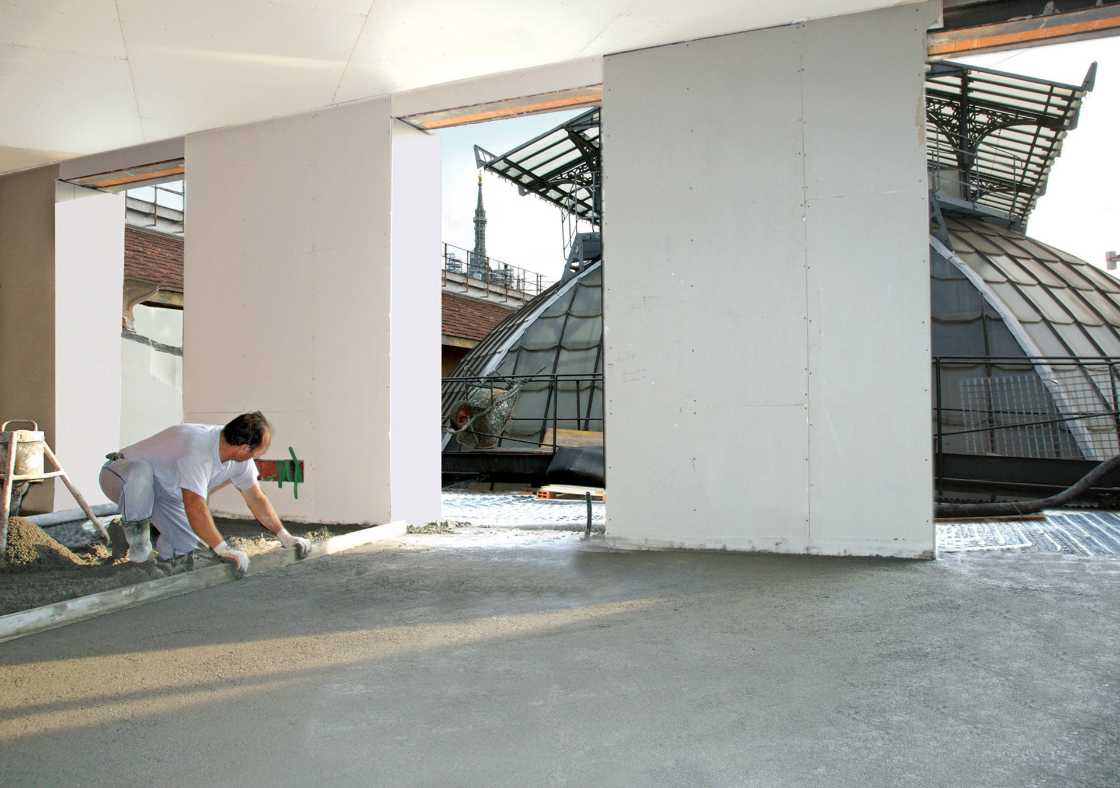 Thermal acoustic insulation horizontal dividers | Sottofondo Lecazero8
The evolution of modern construction techniques, new regulatory and design requirements determine the continuous evolution of the way of understanding the background as a whole; In fact, from a simple layer to a floor support has arrived at a real constructive element of the building object of careful design and executive care. The existing regulatory framework, Law 447/95, DPCM 5/12/97 and Decree 26/6/2015, introduces the need to design the background package in order to achieve a specific thermal and acoustic performance The lightweight and insulating solutions based on Leca expanded clay allow you to achieve the best performance of thermal and acoustic comfort, ideal even in renovation, reducing loads by up to 75% compared to a traditional solution.
The finishing screed, as a direct support of the floor, must always be present and suitable for laying the coating, whatever it may be (ceramic, wood, vinyl, PVC, etc.).
Features
The screeds of the Lecamix line (Facile, Forte and Fast) and Centrostorico are light and premixed in a sack of CE-marked Lecapiù expanded clay for the construction of floating screeds, ideal for renovation because they do not overload existing floors and structures.
The lightened background, that is the layer of thermal insulation/ lightening/ compensation, will have the function of leveling all the dimensions creating the ideal support for the subsequent laying of the acoustic insulation layer to the foot and the screed finish.
The undercoats of the Lecacem range (Mini, Classic and Maxi) and Centrostorico are pre-mixed in bag and based on Lecapiù expanded clay, ideal for creating resistant and light compensation layers (from 450 to 600 kg/mc) which contribute significantly to the thermal insulation of the floor.
GALLERY