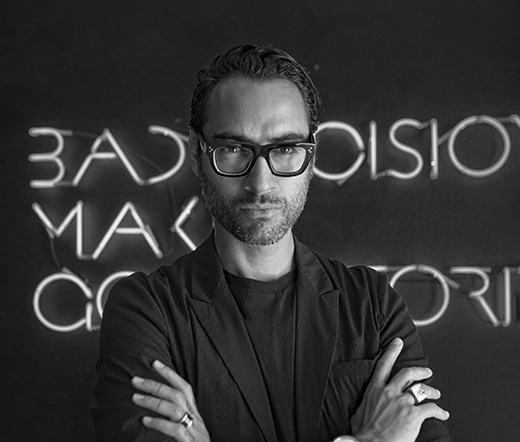 Nick Maltese Studio was born from the need of a heterogeneous group of young architects and interior designers, coming from various parts of Italy and from different university backgrounds, to merge their experiences and knowledge to create complete and exhaustive projects taking care of every detail, from design until the realization.
The desire to experiment, the attention in the research of materials and lighting and the union of the different experiences gained by each of the partners in the different fields of architecture, are the main ingredients of a team that aspires to create new architectural trends using and mixing the different languages ​​of architecture and art history.
The core business of NM Studio ranges from the design and interior design of commercial premises, such as cocktail bars, restaurants and boutiques, to hotels and resorts, without ever neglecting product design and design, as evidenced by the participations in the Salone del Mobile in Milan.
The dynamic design approach inspired by the principle of storytelling is the element that distinguishes NM Studio. In fact, the projects created do not just talk about materials, spaces and shapes, but tell stories that can animate architecture.