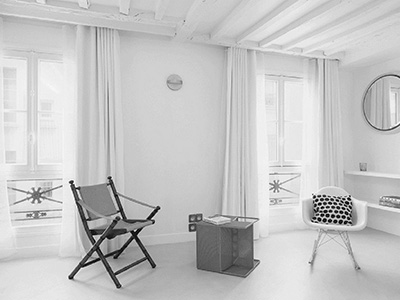 Pierre-Louis Gerlier Architecte
48 Allées Léon Gambetta 92 110, Clichy-La-Garenne

Convinced of the interdisciplinary responsibility of the architect, I have always applied to diversify my training which is artistic (Atelier de Sèvres, Paris), technical (Special School of Architecture, Paris) Economic and social (Columbia University, New York)
By the same logic, I wanted to bring the experience abroad choosing places that fascinate me with their strong identity. Among other things, I worked in Beirut, Barcelona and Hong Kong. I developed a self-build project in a village in Senegal after a study of the local construction techniques and the various stakeholders. More recently, I studied within an international team, the Dharavi slum in Mumbai. Successive visits and meetings in situ convinced us that instead of proposing a new master plan for Dharavi, it should enhancing the specificity of this city within a city. We chose to promote the local economy between the different communities through better management of water and waste.
Architecture is a way for me to participate as a citizen in an era as complex than fascinating, that is why I include in all my projects personalities from other fields (CNRS researchers, artisans, politicians ...)​
My main research areas are self-construction, biodegradable architecture and expression of geopolitics in urban forms.