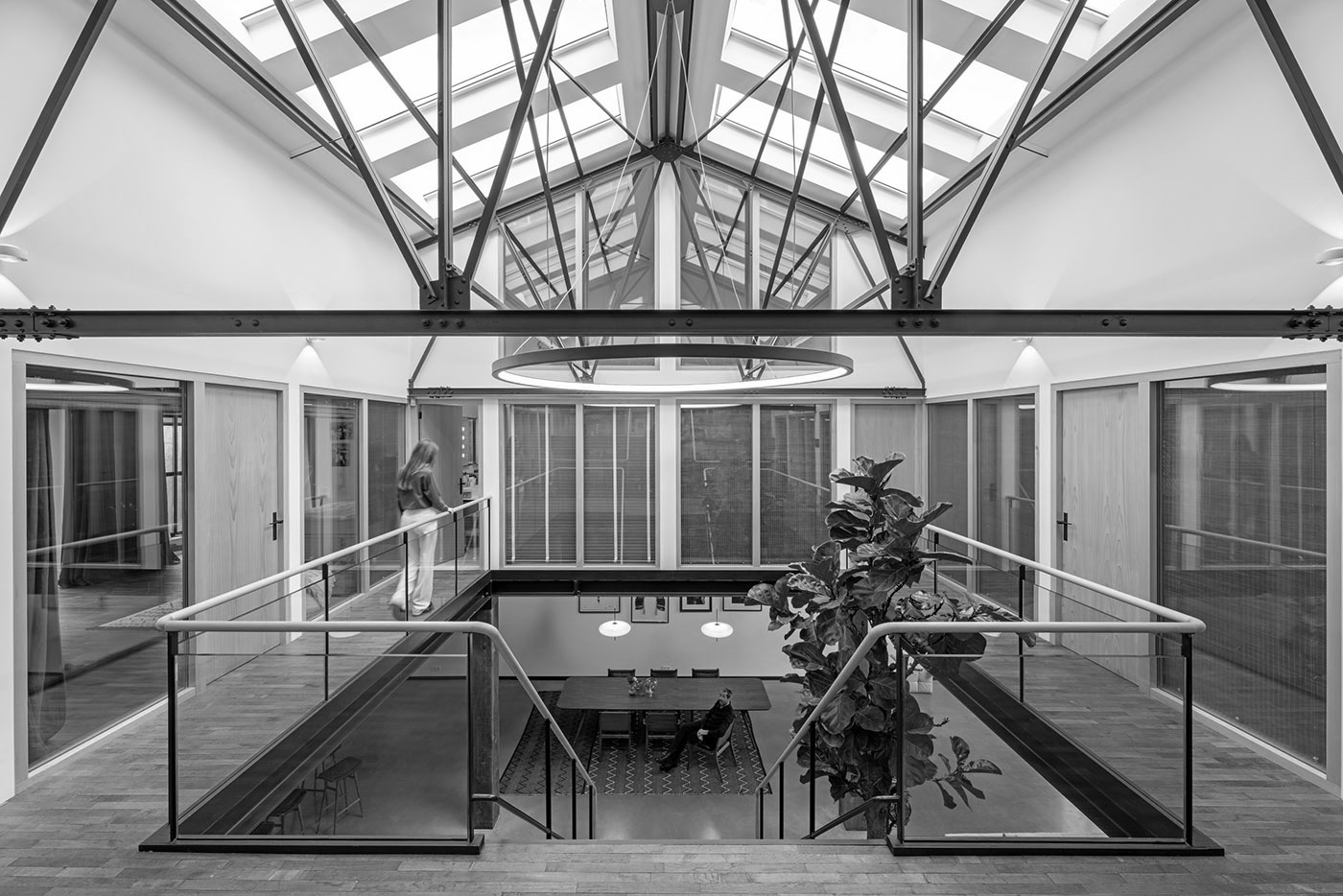 Robbert de Goede
Haparandadam 7 D10 1013 AK Amsterdam Netherlands

Robbert de Goede followed Montessori schooling in his childhood. Already at a young age he got in contact with art through museumvisits and artclasses. The Stedelijk- and the Van Gogh Museum in Amsterdam were often visited places. Highschool was not a challenging place except for classes in drawing, philosophy, textilework and handicraft. After highschool he followed an eduaction at the HKU, the Utrecht School of Fine Arts where he got a Bachelor degree in Interior Architecture. During his education he spent a semester at the School of the Art Institute of Chicago folowing mainly courses in Fine Arts. This was a determining period where the connection between art and architecture was thoroughly examined.
After school he teamed up with friends and fellow graduates to start an architecture studio/workshop. First few years all designs were produced internally. This gave the group the possibility to create a solid portfolio. After this first period commissions were taken on as designwork only. Production was taken over by specialized companies. In 2003 he started his own buro as an architect. Interiors of homes, offices, restaurants and shops were realized. The emphasis of his qualities lie in construting spaces and floor plans.
After a good start the economic crisis left big holes in incomming commissions. While working on the design of a new Gallery in Amsterdam the owner saw several small studies of wirework and offered him an exhibition. A small advance was given and the architecture studio was partly transformed to a workplace for the production of a body of work worhty of a debut. This was the start of a continuously climbing carreer as an artist. Very soon international exhibitons followed and work in all scales and sizes was created. He has exhibited together with a great many internationally renowned fellow artist. After the crisis architecture commissions started to come back and momentarily he is balancing his carreer as an artist with several challenging and high end interior assignments. Robbert de Goede lives and works in Amsterdam and has gallery representation in Germany, Spain and Belgium.