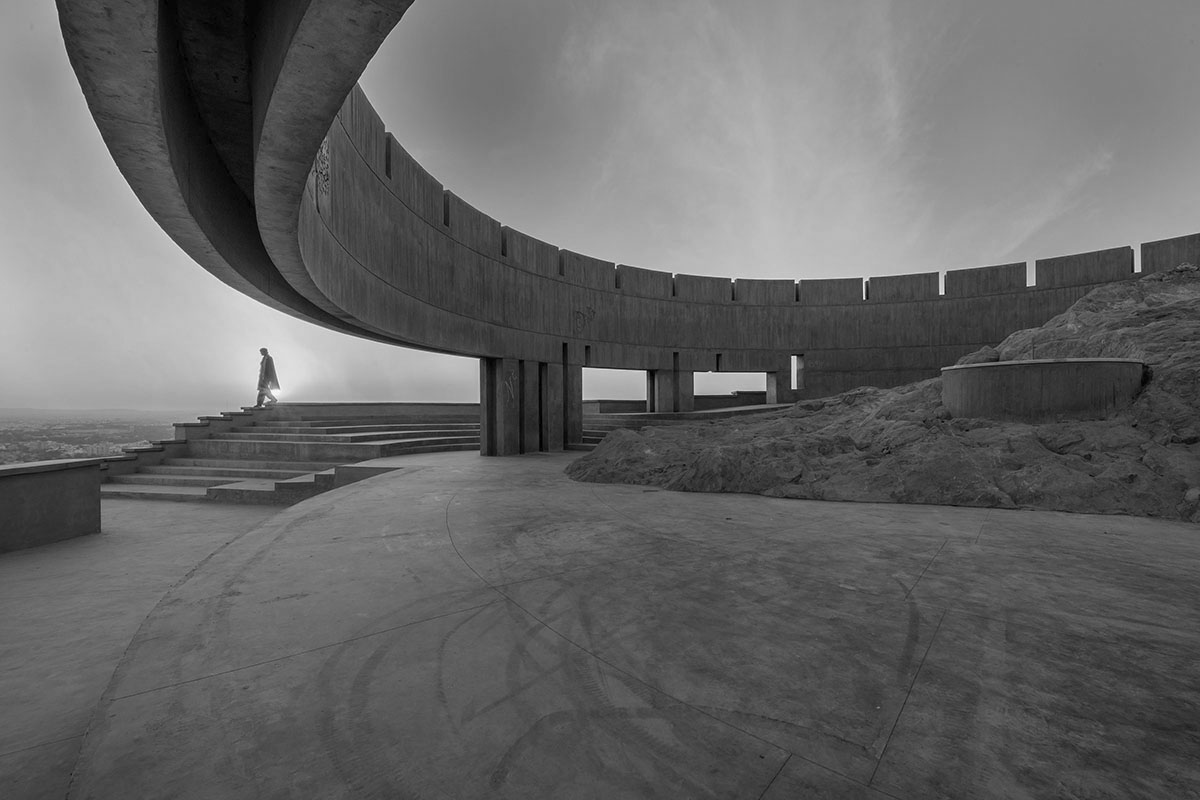 Sangath Balkrishna Doshi
Thaltej Road, Opp. T V Tower, Ahmedabad 380054, Gujarat, India.

"Sangath" houses multi disciplinary practices concerned about the habitat and its impact on society. The design of the complex thus expresses its varied functions and their multiple uses – Unlike a professional office within a property Sangath invites even the passersby. Interactive dialogues as well as participation in all aspects of built form are our actual concerns. Even though our major practice involves architecture, urban design and planning, we do actively participate in academia, research and studies in environment issues. From historical settlements to slum rehabilitation, in our world pro-active participation in our way of resolving issues – As a result the place is often visited by citizens, officials as well as national and international organizations.
In order to facilitate work, our main studio run by Vastu Shilpa Consultants is voluminous with northern skylights. The inner blank walls allow for display and projections - The open character of the studio few times gets converted into Seminars or Workshops – For us flexibility of internal space and its connectivity to model making workshop is essential.