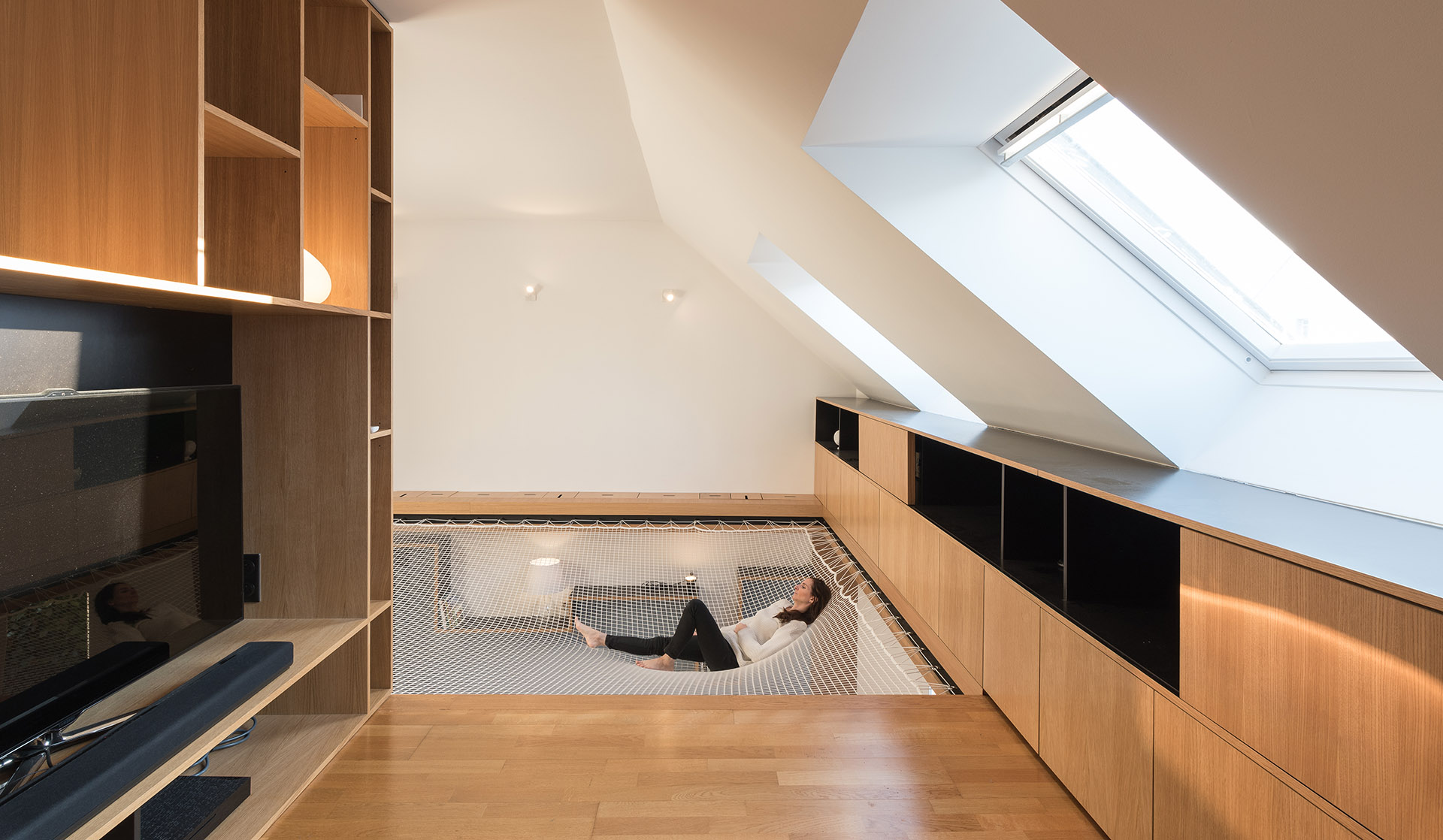 A network to bypass the fulcrum of the house. Light, space and interplay as keywords of the project
The entire project rotates on the double volume in which a mezzanine net becomes the added space. In this way the architect Martin Alonso manages to extend the surface of the house without removing light, using the playful design and optimizing the storage space.
The owners wanted to renovate and adapt this house to their lifestyle, in accordance with their preferences and particularly with the younger ones in mind. The highlight of the house was its light and the double height volume in the living room, which until then had been unused. As a result, a mezzanine net came to life in this space, enabling the external light to pass through
The white floor on the ground floor highlights all the integrated furnishing elements, mostly made of oak with some black details. The goal was to re-organize these living spaces developed on two floors, in order to create a general coherence in the project, while creating separate areas dedicated to a specific use.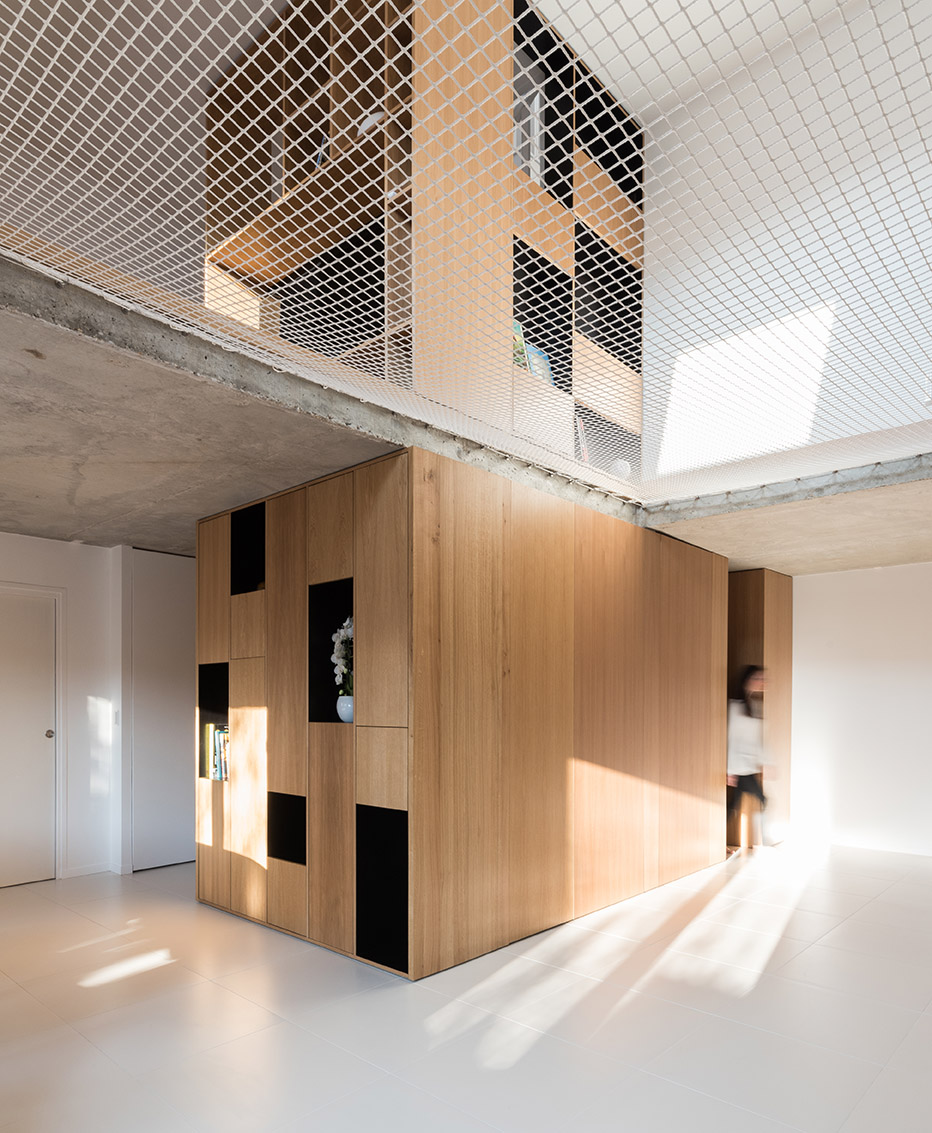 The central area connects both levels as a backbone. It is a huge carved wooden volume, in which different functions and uses are articulated: the stairs leading to the other floors, the door that hides the toilets, the bar, the library, the vinyl record storage, and the television unit. All of this materializes with the effects of full and empty spaces.
Concurrently, a piece of furniture at the entrance of the house entices us to sit down and take off our shoes before entering. This piece reaches the wall of the living room, in front of the central block and hides several Hi-Fi containers.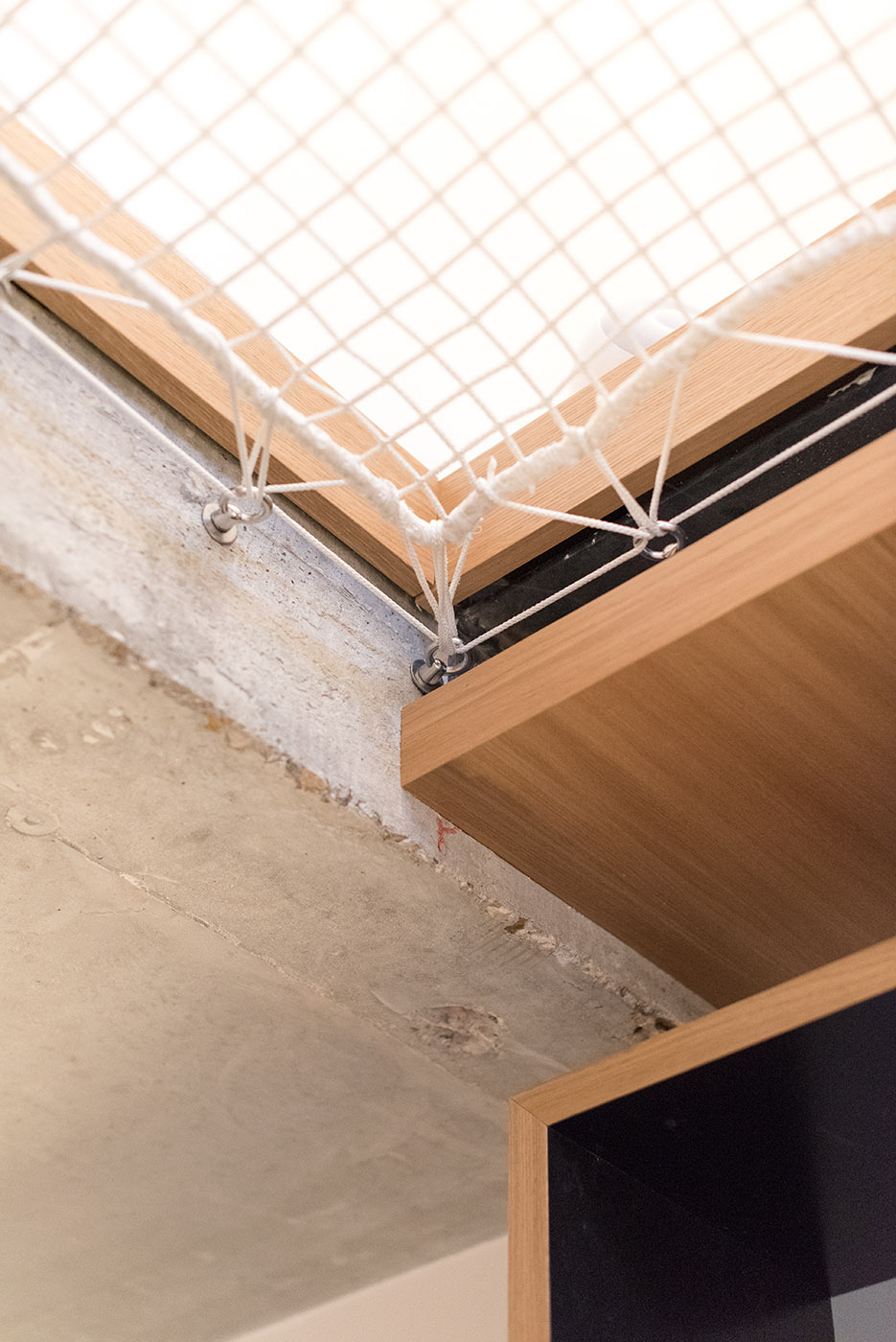 Gallery