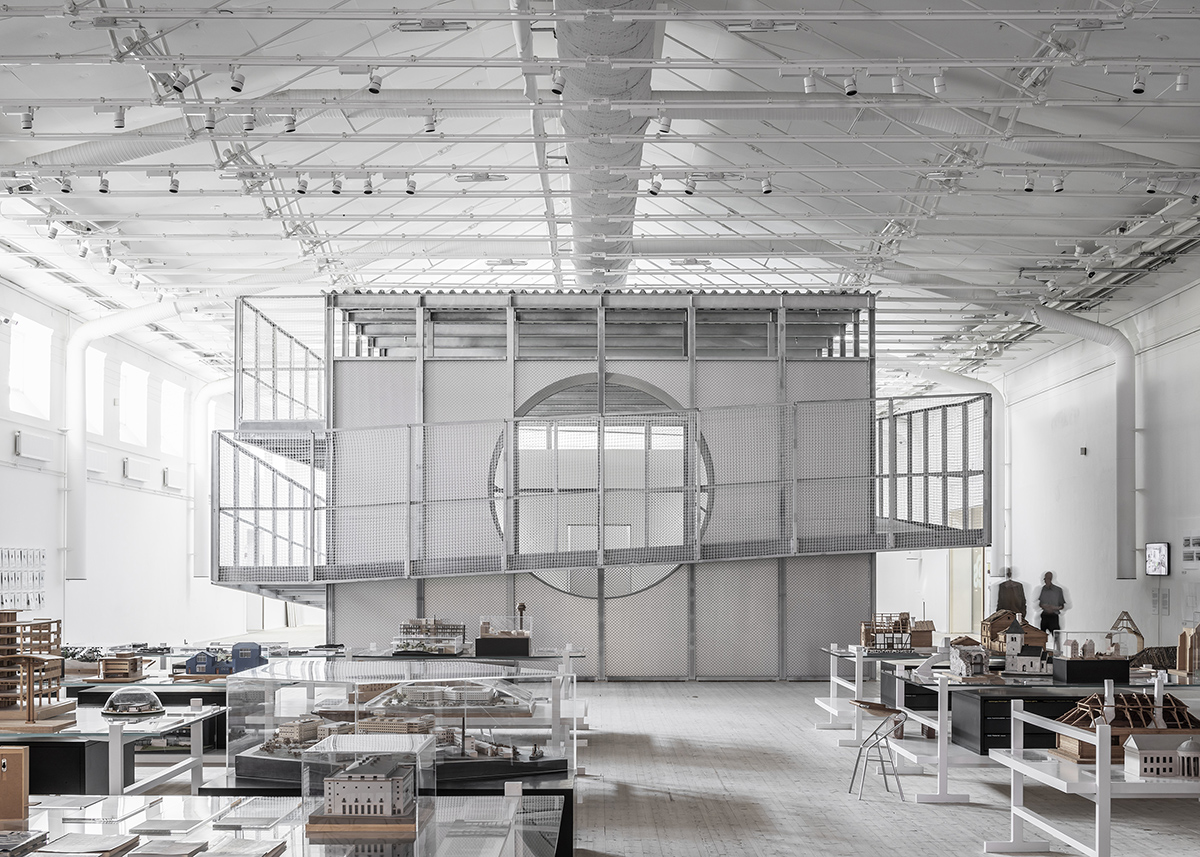 A gallery for Art and Architecture in Stockholm. A white box with many perspectives
The Dehlin Brattgård Arkitekter Studio designs a new centre for art and architecture in Stockholm, inside a cultural building from the 1950s. The Boxen, with its ramp that surrounds the structure and integrates the visitor into the exhibition.
Boxen is the new studio gallery of ArkDes, the Swedish Centre for Architecture and Design in Stockholm, a space designed to set up experimental exhibitions. It is itself an engaging physical experience. It is a structure that can be used in its entirety, inside and outside, both by exhibitors and the public. The white-box interior canvas is in contrast to an external surface of chain-link wire mesh, which effectively doubles the exhibition space of the wall.
Housed in a building that was already hosting cultural events in the 1950s, Boxen contributed to a new element of utilitarian architecture in the constellation of museum spaces. A ramp surrounds the gallery, allowing visitors to see the exhibitions from multiple points in the space. In this way, people are positioned as an integral part of the Boxes
Built from a prefabricated modular structure and internally clad with birch plywood and white plasterboard, Boxen is clad with a corrugated steel roof. The primary structure, with columns at regular intervals, makes the main structure of the gallery independent. The ramp extends overhanging the primary structure. From this suspended ramp, a hidden staircase enables visitors to return to the actual gallery.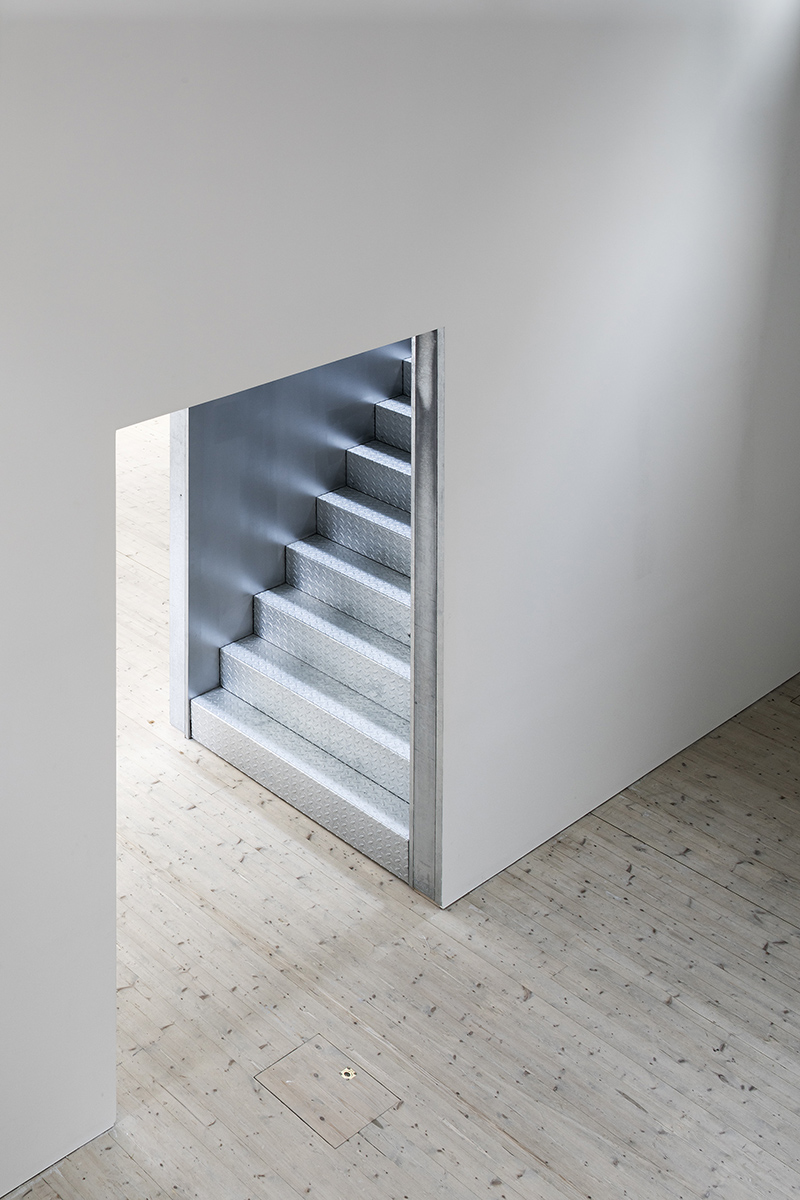 The roof, raised by the walls to connect the exhibition space to the surrounding hall, allows natural light to enter the main interior space. The interior is a tall, symmetrical, white room accessible through three doors. An additional layer of textile mesh forms a railing around the outer edge of the ramp. The layering of materials on the outside of the structure creates a filigree expression and visual depth that blurs the boundaries between the gallery's interior space, the outer surface of the exhibition and the surrounding museum room.
Gallery