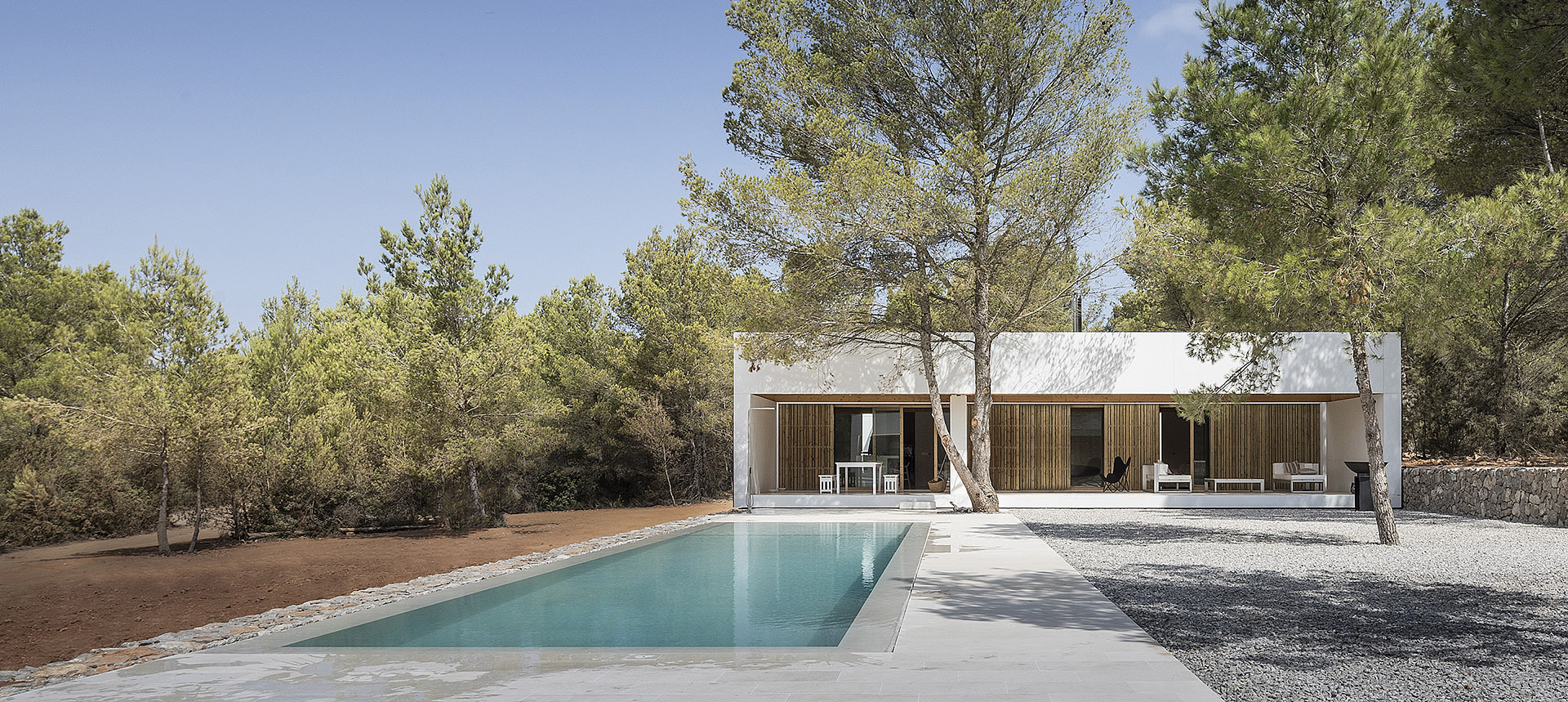 Five constructions for a Villa in Ibiza. Nature creates the spaces of interconnection
In a forest of pine and firtrees, whereyou can still recognize the ancient terraces, the architect Marià Castelló conceives this house as a succession of volumes, where the connecting spaces between the various functional areas are made outdoors.
Ca l'Amo is a plot located at the northern end of the San Mateo plain on the island of Ibiza, a steep area with stone walls. With time and the progressive abandonment of agricultural activities, the terraces have been invaded by a forest of pine and sabine trees. The pre-existence of an already marked territory has conditioned the layout of the spaces trying to keep the surroundings as natural as possible
The house has been organized in five distinct volumes, generating spaces of interaction, services and visual connection with the outside between them. The first three volumes house all the amenities needed for a large family. The fourth volume is intended for a large outdoor shaded area, while the fifth contains an annex with independent access for guests. Between the fourth and fifth volume there is a swimming pool and the main recreation area
The length of the five volumes is conditioned by the depth of the terracing on which the house is based, which helps to integrate the project into the landscape. The structure of counter-laminate wood panels works both on the structure and on the finishes
All the facades are ventilated and breathable and have wood finishes, while all the interior floors, swimming pool and practicable terraces are made of natural limestone with different sizes and surface finishes. The external woodwork has been made with laminated wood of the same characteristics as the structure, generating a greater physical harmony.
Gallery