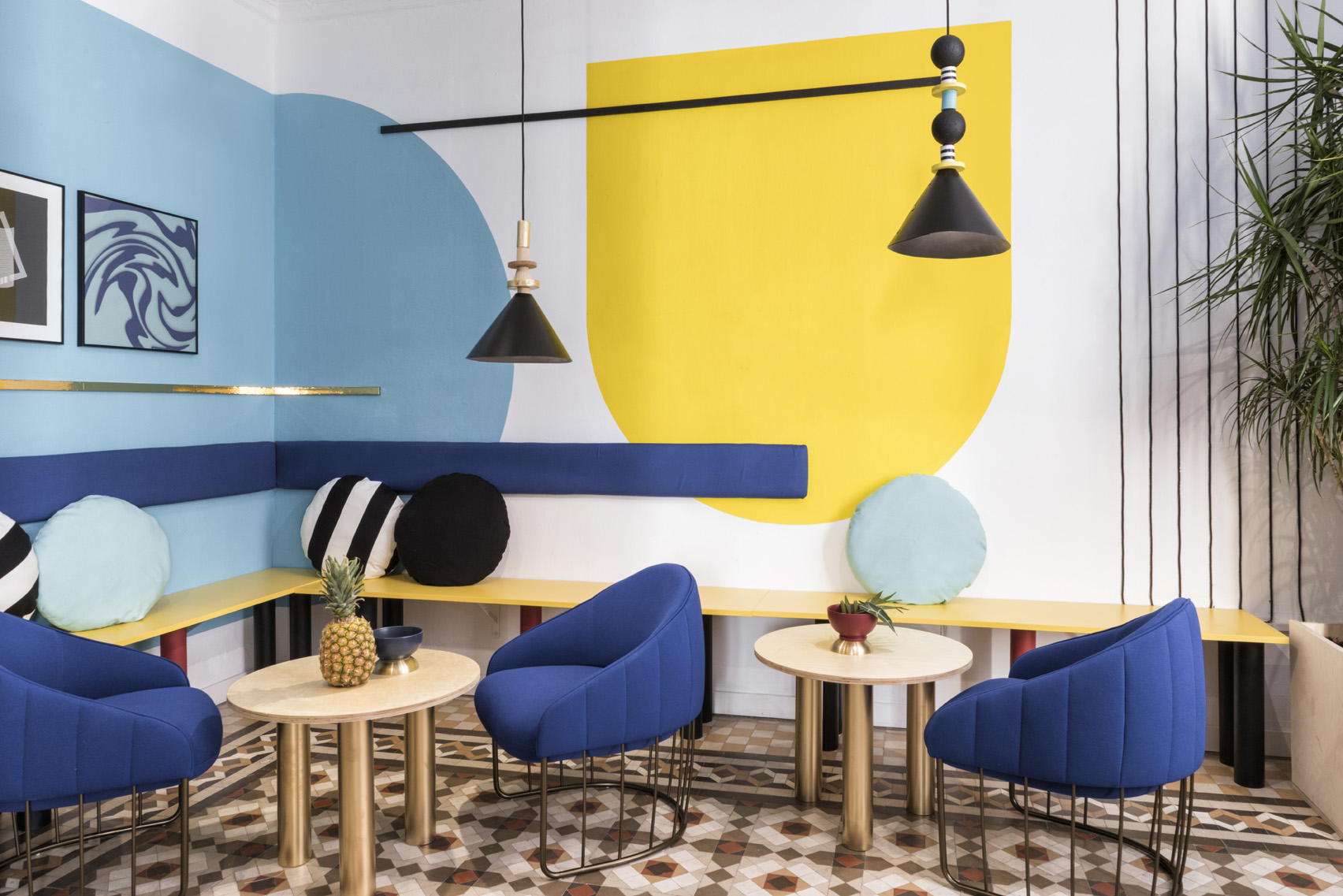 Hostel + Design in Valencia. Contemporary space with a strong personality
The building located in Valencia was renovated by the Spanish studio Masquespacio, a hostel converted into a contemporary space thanks to the addition of decorative elements capable of adapting to any personality.
The centre of Valencia accommodates the Valencia Lounge Hostel, a hostel renovated by the Spanish studio Masquespacio and transformed into a contemporary space. The rooms are adorned with countless decorative elements, different for each of the 11 rooms that make up the hostel and that can adapt to any personality.
The project begins with a review of the state of the building prior to the renovation: the typical elements of the 20th century Valencian houses, such as ceilings decorated with plaster prints or vintage concrete tiles, which are not altered.
The new decorative elements are varied and different for each room, and there is a room for music lovers, for the ethnic style and even for surfing lovers. There is also the design of all the lamps by the studio to customize the spaces, tables and all the other decorative elements with the exception of chairs and armchairs even more.
It is a receptive space that aims to become a "welcoming home", which permits its guests to "disconnect and relish a new experience while enjoying their holidays", in the words of Ana Milena Hernández Palacios, creative director of Masquespacio herself.
A fresh and contemporary project that integrates and reworks existing vintage elements and adds new ones creating a unique result.
Gallery