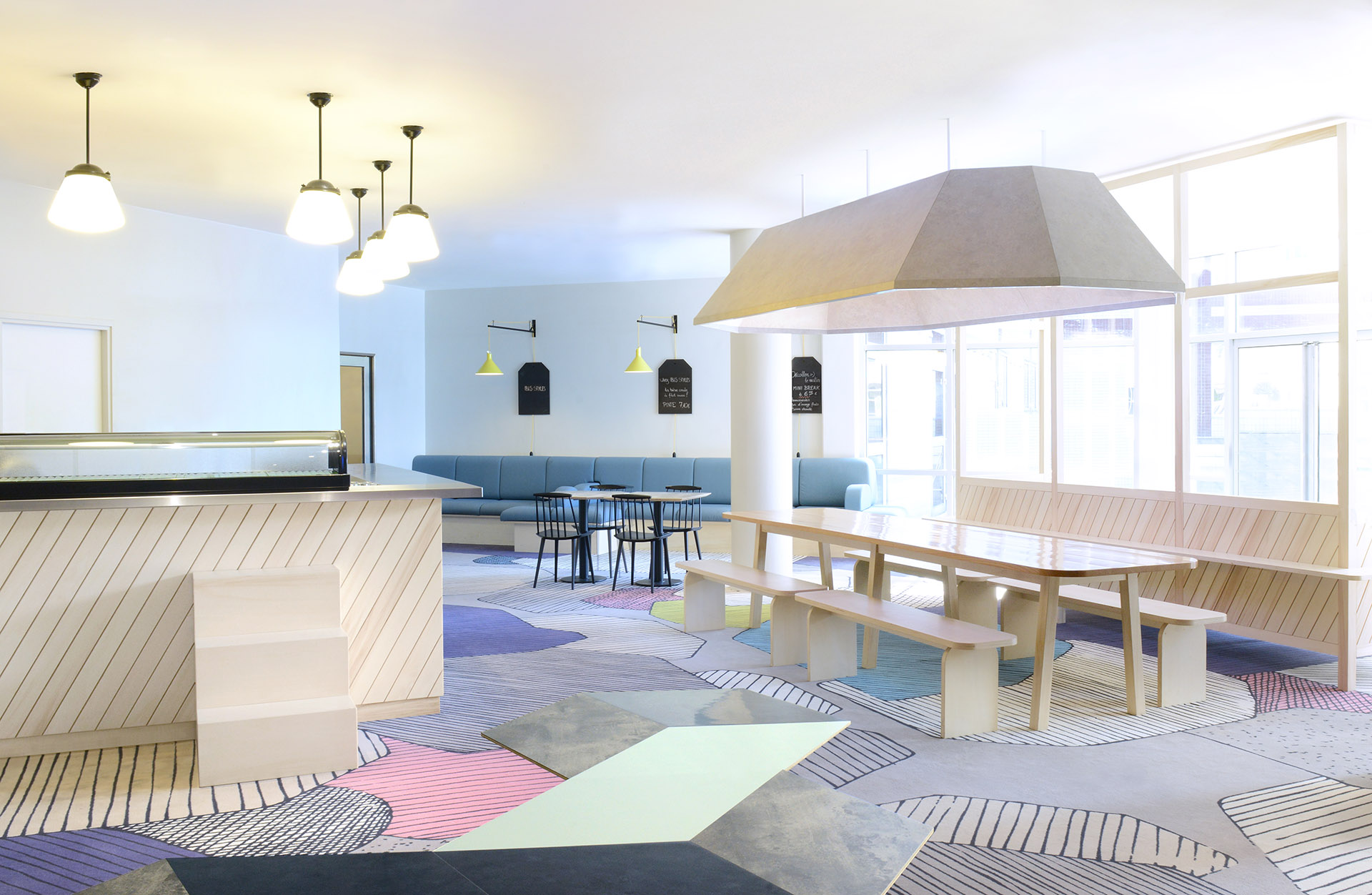 Hotel and social space in Paris. Furniture as micro-architectures between colour and geometry
The project concerns the renovation of the bar at the Ibis Styles Paris Bercy hotel, the result of collaborative work between the design department of the Accor group and the GGSV Studio, Gaëlle Gabillet Stéphane Villard, a space conceived as a microarchitecture.
The project foreshadows the new concept of the Ibis Styles brand hotel bars. More than a bar, the idea was to express the concept of coffee, with the hotel also being a social place. Starting from the diversity of the hotel guests and the variety of their needs, an atypical but familiar space has been defined that increases the possibilities of use of the place.
You can work, relax, play, read, give a private or professional appointment, have a drink, eat alone or in a group. The design concept has made it possible to redesign the place without touching the frame. For this reason, the furniture acts as micro-architectures that characterize the space. Placed on a landscape of colourful motifs, it consists of small warm scenes to accommodate different uses: lounge, office, counter, bookshop-store, games, guest table and social wall.
A bar that is open all day long, from morning until late at night, offers contrasting environments. Light plays an important role, emphasized by the installation of a faceted monolith. This space was created not only for customers, but also for hoteliers who, thanks to the diversity and mobility of the furnishings can rearrange it for different situations and events.
Gallery