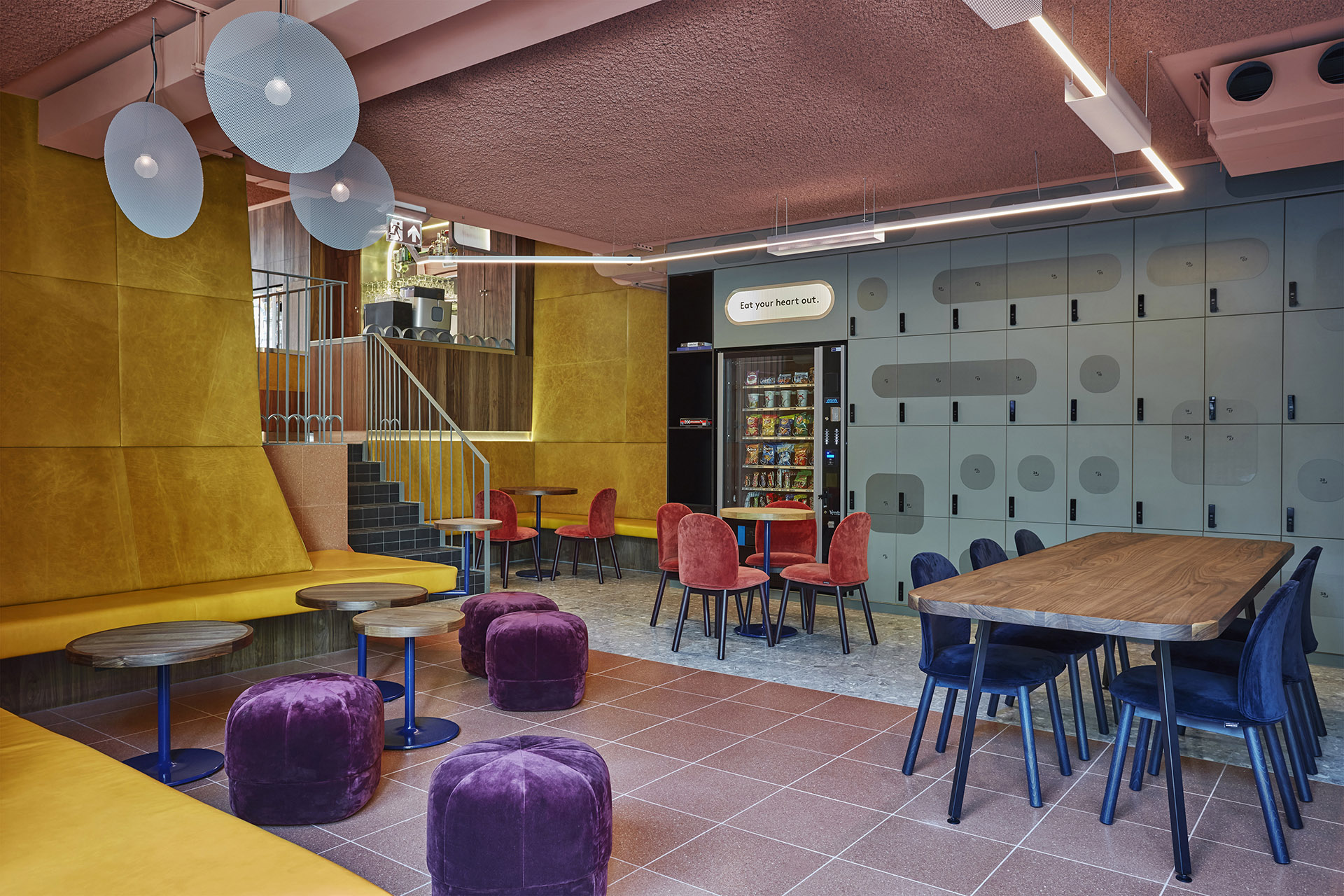 Hotels and community. In Rotterdam a multicoloured hostel for the new digital nomads
The Modijefsky studio designs a hotel in Rotterdam CityHub, a hotel for the digital nomad generation with interactive features and colours. The building is the result of the combination of three buildings, whose facades remain unchanged, while the interior spaces are redesigned and connected.
Witte de Withstraat is one of the liveliest and most famous streets in Rotterdam and CityHub is constructed in this location through the modifications of three existing buildings. The hotel is intended for a fresh and young audience. The typical rooms are replaced by futuristic units. The hubs are aimed at a generation with a digital lifestyle, making the most of interactive features and enjoying a 24/7 internet connection.
It is a place where the comfort of a hotel blends with the feeling of belonging to a community. The interactive nature of the hotel allows guests to arrive at any time, check in and enjoy the space as and when they wish. The location and history of the buildings have provided the inspiration for the new interior design. By retaining traces of the old walls a
The use of colour combinations creates a unique environment in each building that makes the visitor aware of entering a new part while moving around inside. The intensity of the colour changes on each floor, using daylight as a guide to ensure contrast. As sunlight passes through the building, the interior colours on each floor take on a lighter shade to create a distinctive, lightening colour palette as you descend floor by floor.
Gallery