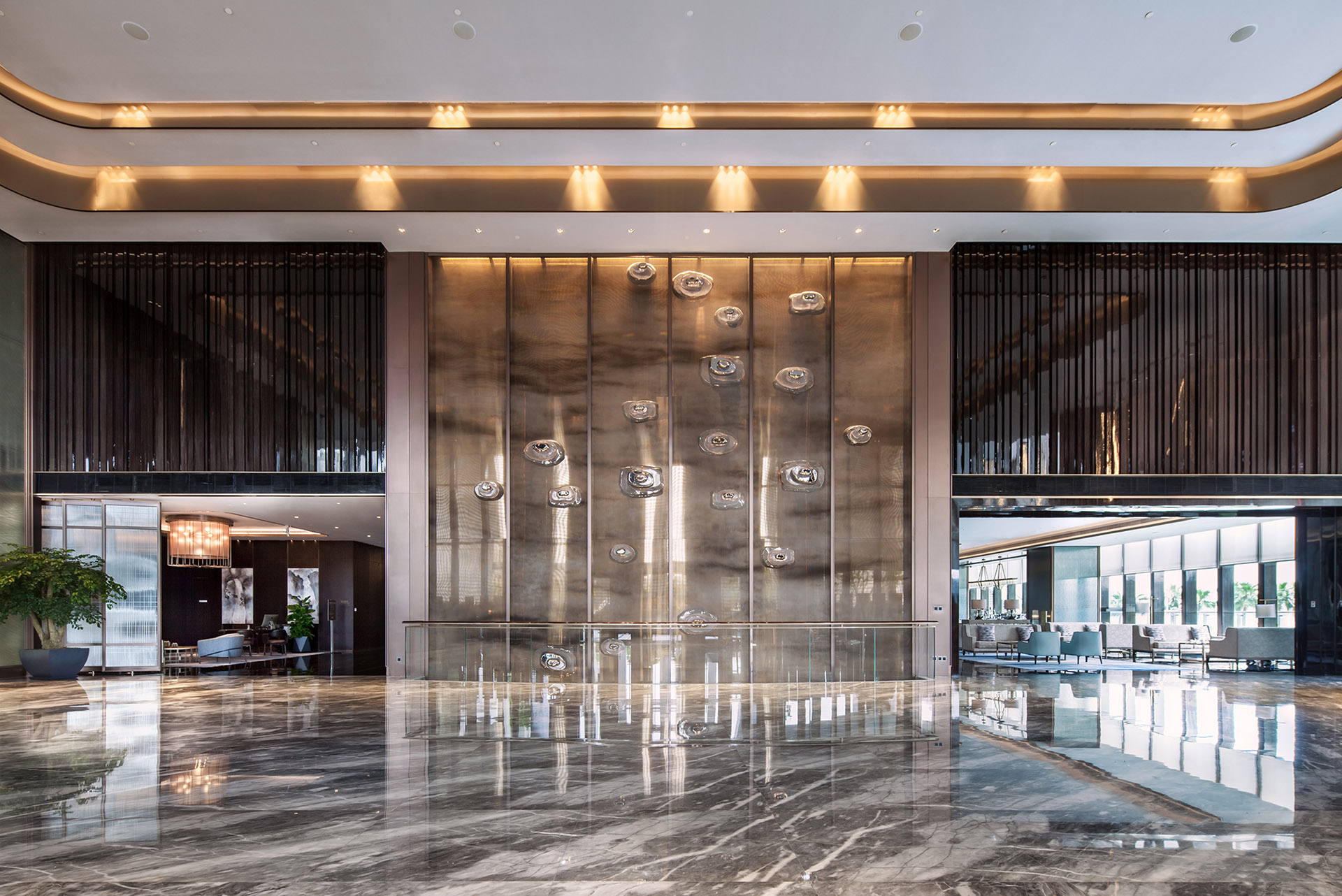 Intercontinental Hotel in Zhuhai. Design inspired by the ocean and island scenery
In Zhuhai, a city in southern China, CL3 Architects redesigns the Zhuhai Intercontinental Hotel, a 47-story wave-shaped skyscraper, drawing inspiration from the concept of islands and the ocean that are the themes of the art installations in the hotel's lobby and reception area.
The wave-shaped building features a 15-meter-high entrance, with a rhythmic and uncluttered window system that optimizes the interior spaces. As Zhuhai is made up of 148 islands in the Pearl River Delta, the theme of the design installations in the entrance area, main lobby and reception area are islands and water
Upon arrival, guests are greeted by a large landscape artwork called "3 Islands": abstract crystal and metal cutouts in the shape of mountains symbolize Zhuhai, Macau and Hong Kong, placed among lush trees to form a three-dimensional landscape composition
Upon entering the lobby, the centerpiece becomes a large 10-meter-high wall depicting an aerial view of 28 silver islands, floating on a transparent sea of mirrors and metal weaves. The installation carefully incorporates lighting, creating special effects both at night and during the day
The installation of islands and water immediately connects with the one behind the reception desk. The design pays attention to every detail in order to create intercontinental luxury and comfort for hotel guests. No detail is spared in the designing of the lobby, which combines art, luxury and comfort.
Gallery