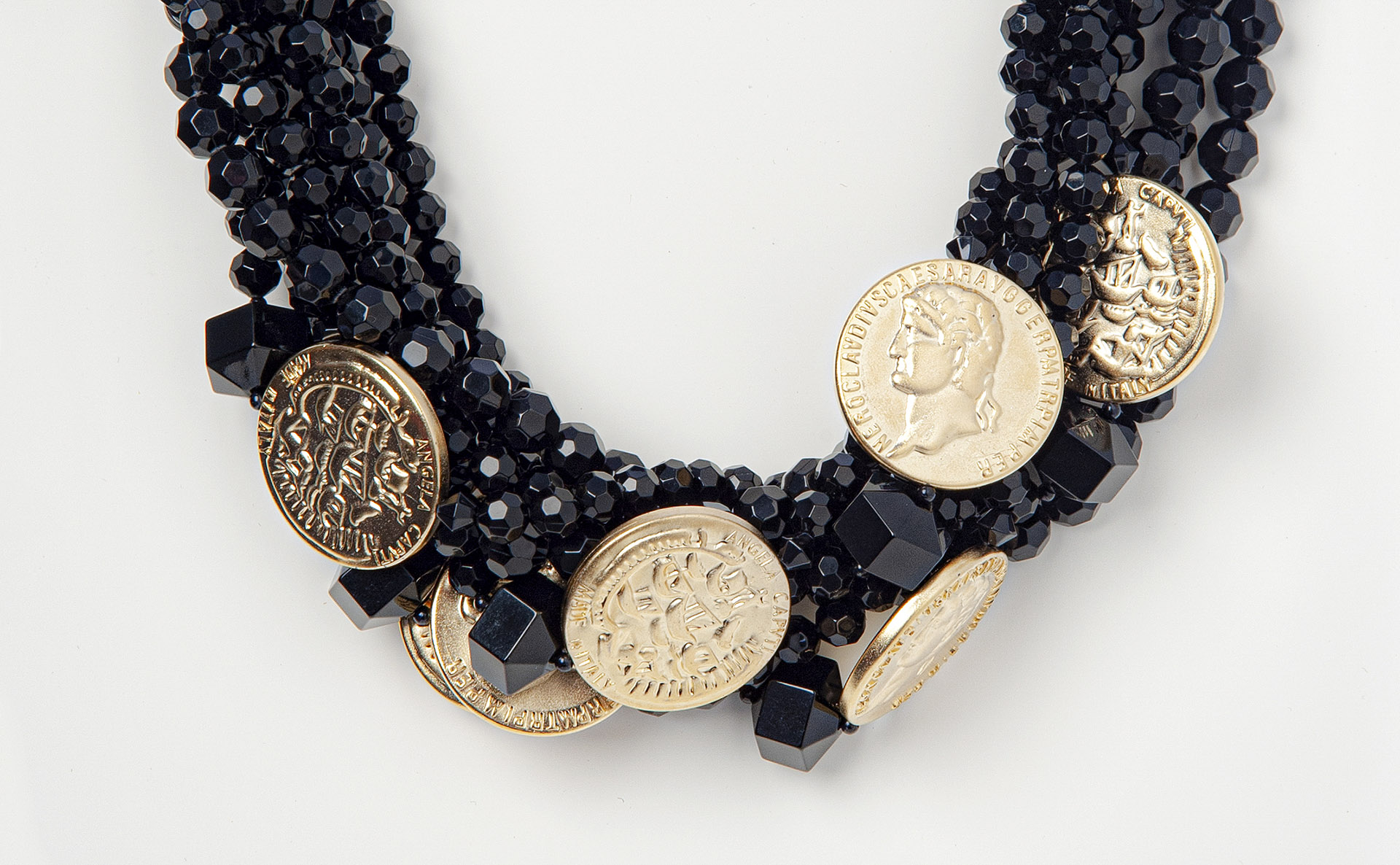 Jewelry inspired by futurism, the sea and history. Femininity through art
Angela Caputi through her collections wants to describe the world around her. So she starts from Futurism for the Alabaster collection, from the shades of the sea to create the Ocean line and from the Roman sesterces for the new Monete line.
"Ocean" is a series of jewels dedicated to the marine world, both in the choice of colours remini-scent of the shades and gradations of the sea water and in the choice of subjects, delicious white and gold seahorses, which chase and alternate with cute fish made with the same colours.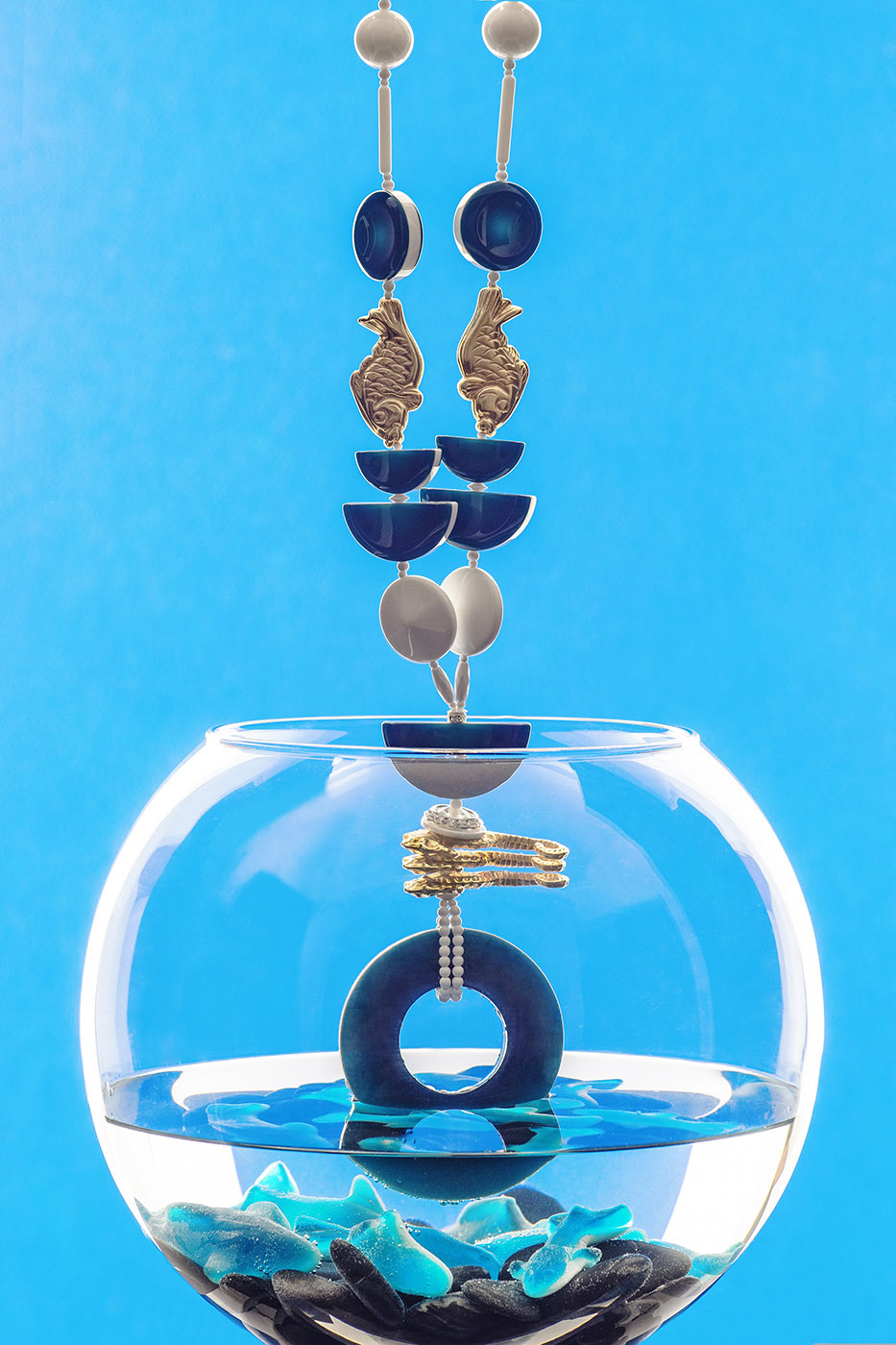 The very elegant "Alabaster" collection was conceived as a personal dedication by the Florentine designer to the Russian artist Natalia Goncharova, an extraordinary female figure of the twentieth century art celebrated by the exhibition "Natalia Goncharova a woman and the avant-garde betwe-en Gauguin, Matisse and Picasso" held at the Strozzi Palace, Florence. An Amazon of the Russian avant-garde, the artist was an important exponent of Futurism and Raggism, movements in which abstractionism and light prevail over representation. The collection is a fusion of tradition and inno-vation inspired by the extraordinariness of this woman, her strength and her ability to break down the barriers between art and the world.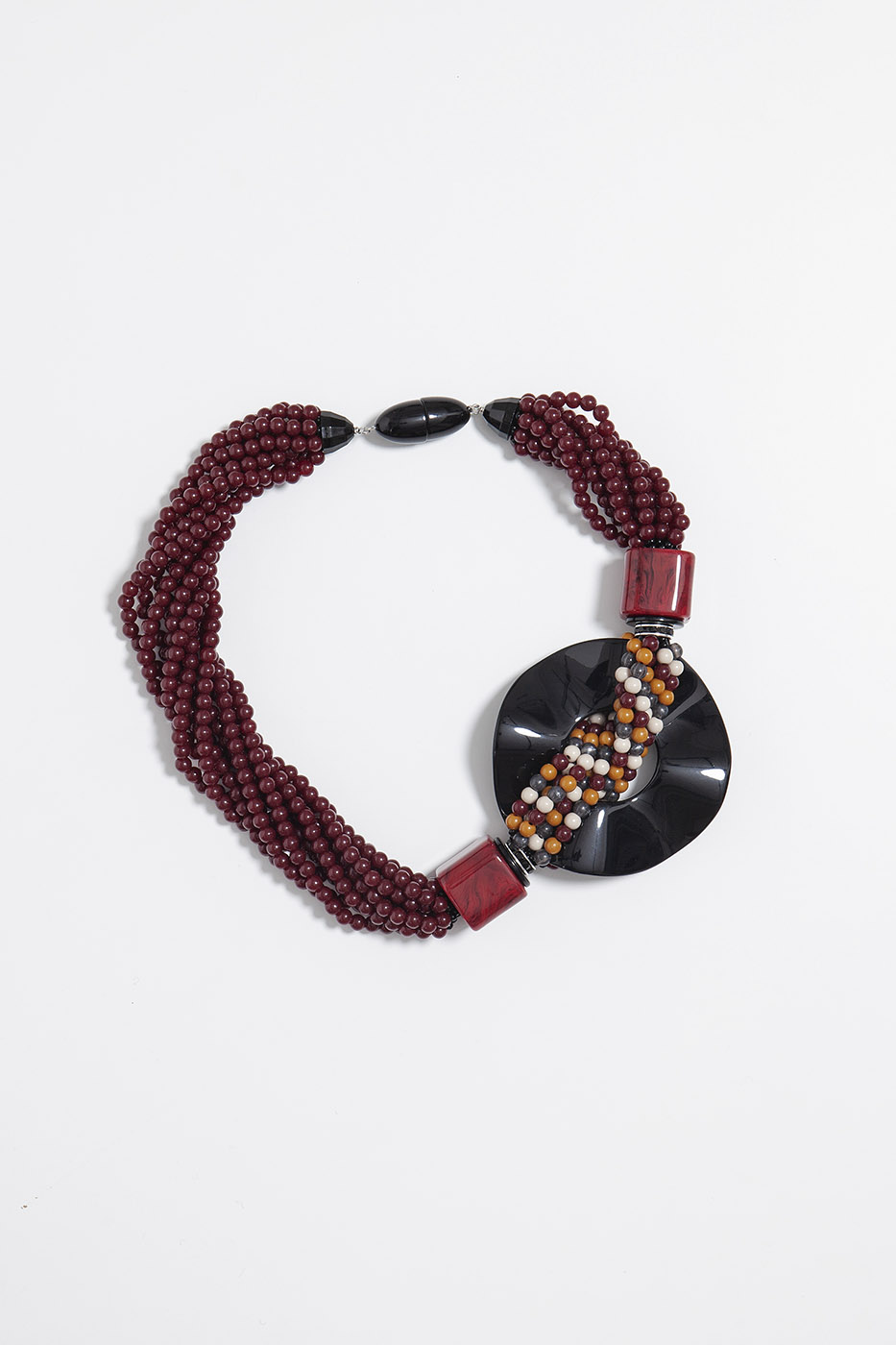 The "Monete" collection is the result of a special reinterpretation of one of Desiner's first lines dating back to the 80s. In that period, still not well known especially to the Italian public, he created an ironic and imaginative series of "ancient" lucky charms coins reworked in a philosophical and utopian key. After many years, inspired by the recent opening of the boutique in Via delle Carrozze 67 in Rome and by a fortuitous "finding" of one of his coins, the designer decided to recover and give new life to this project, revising it in a modern key as if it were the continuation of a long jour-ney. The coins, minted for the collection bearing the same name, are reminiscent of one of Nero's sesterces.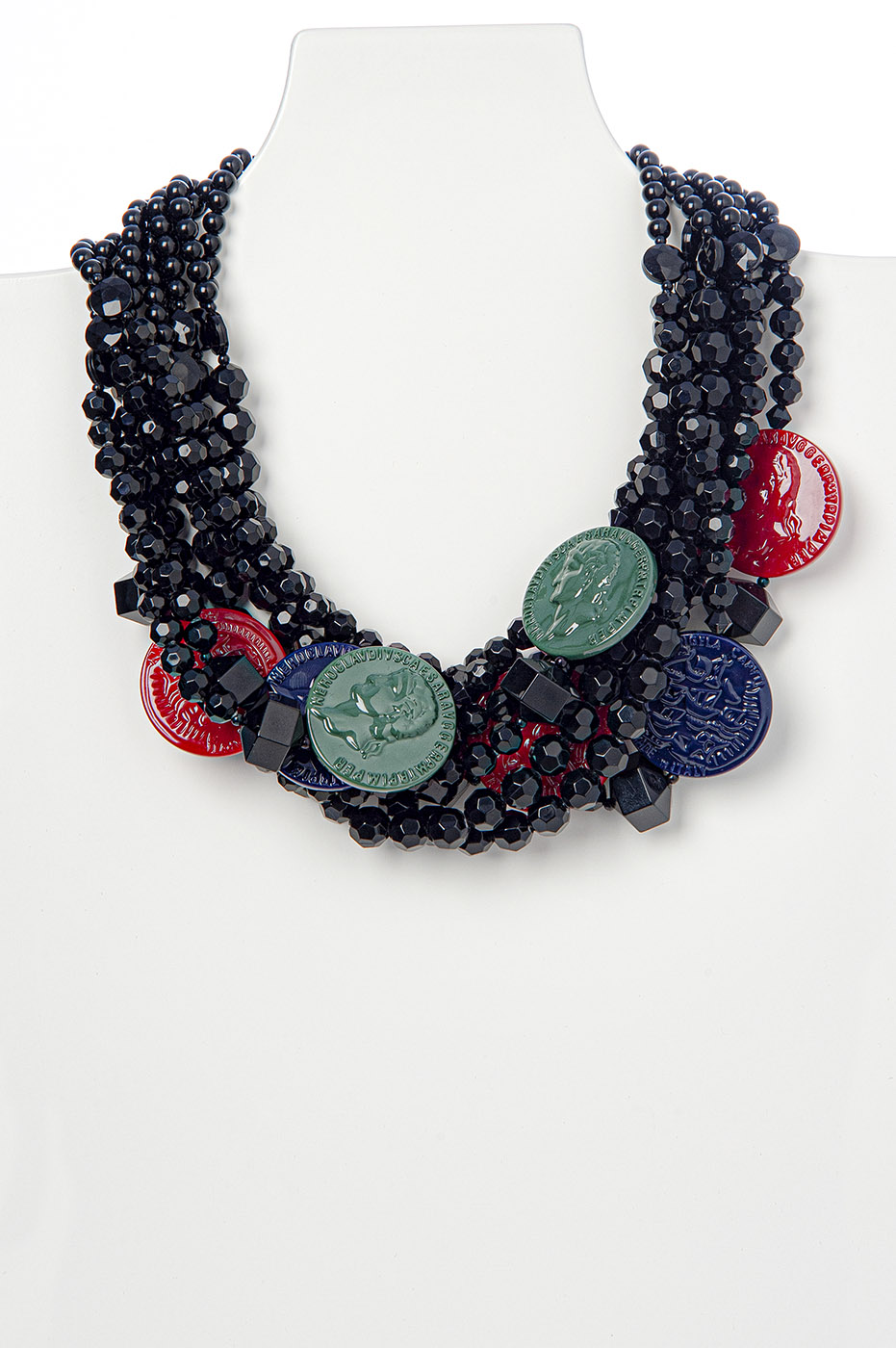 Gallery