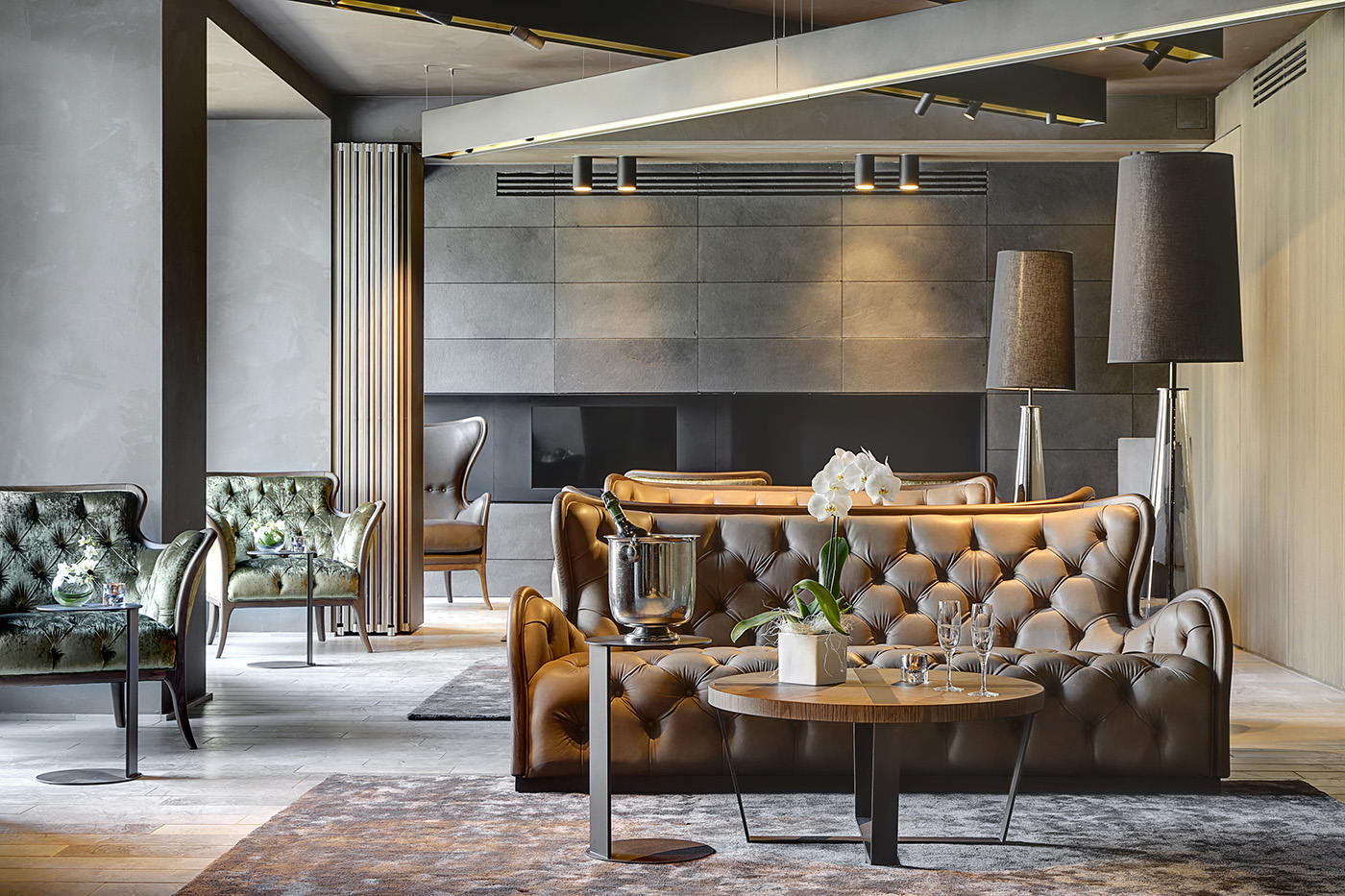 Restyling of a Hotel. Design and craftsmanship made in Italy for a masterpiece of elegance
The restyling and expansion of the Grand Hotel Campione, located on the shores of Lake Lugano, is entrusted to the Milanese studio MMA Projects which, with a skilful work of Interior Design, makes the best use of Italian design and craftsmanship.
The Hotel consists of a ground floor with reception, a restaurant area and a small jewel, the new Spa. The top floor, an expansion resulting from the recent renovation, has suites and large balconies overlooking the lake, while between the second and penultimate floor you can find the standard rooms.
Each element has been designed and customized on the occasion of the restyling of the hotel. Bronze details, carved stones, warm fabrics located at the entrance, to give a warm welcome to its guests.
Even in the same rooms, equipped with soft carpeting and full of art objects and decoration, custom-made furniture has been provided. All the rooms are bright thanks to the large windows that open onto the lake.
Even brighter are the suites on the top floor, equipped with large balconies with glass parapets, which do not hinder the view of the lake from the inside. The facade has been designed to meet the need for openings and brightness: light vertical elements in micro-perforated mesh guarantee privacy, not to the detriment of the lighting.
On the hill behind, without upsetting the morphology of the place, stands the Spa, with the swimming pool, turkish bath, sauna, massage area and fitness area, designed with the same attention and warmth reserved for the rest of the hotel.
Gallery