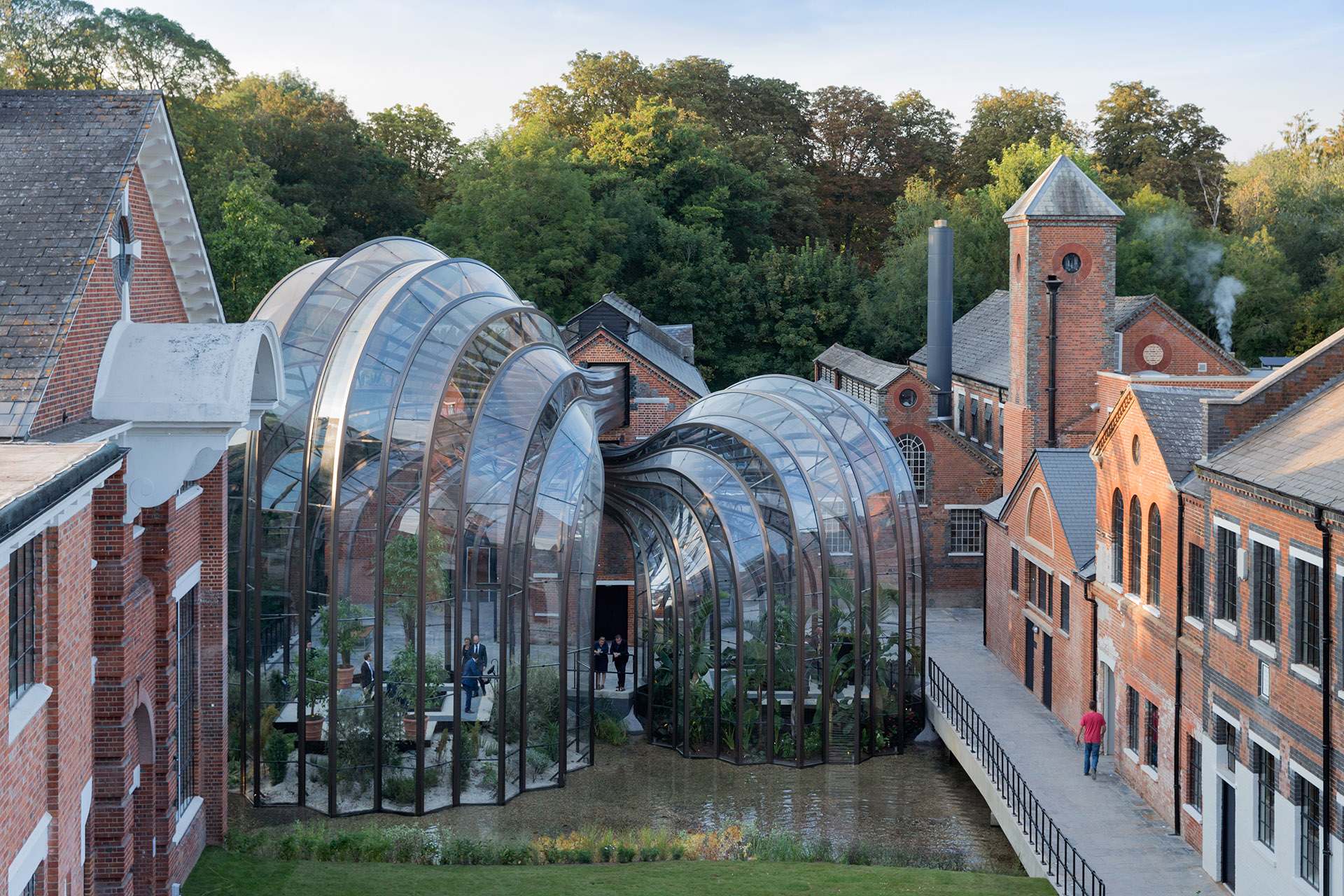 Abandoned historical buildings transformed into a distillery. A real experience for visitors
Gin producer Bombay Sapphire commissioned the Heatherwick Studio to renovate forty abandoned buildings, many of them historically significant in terms of the company's first in-house production facility, which will be open to the public.
In order to enhance the significance of the complex site, the existing river, which is widened and the banks of which have been designed in such a way as to attract visitors, is enhanced, leading from the outside of the site to the center surrounded by historic buildings.
The project brief included a visitor center, which is incorporated into the distillation process, to provide a real visitor experience. The architectural studio includes two new greenhouses for the cultivation of exotic plant species, used in a number of distillation processes.
One of the two greenhouses contains a humid tropical environment, the other a dry temperate Mediterranean climate. The geometry of these glass buildings is very unique and exploits all the progress achieved by glass technology, obtaining awards for sustainability.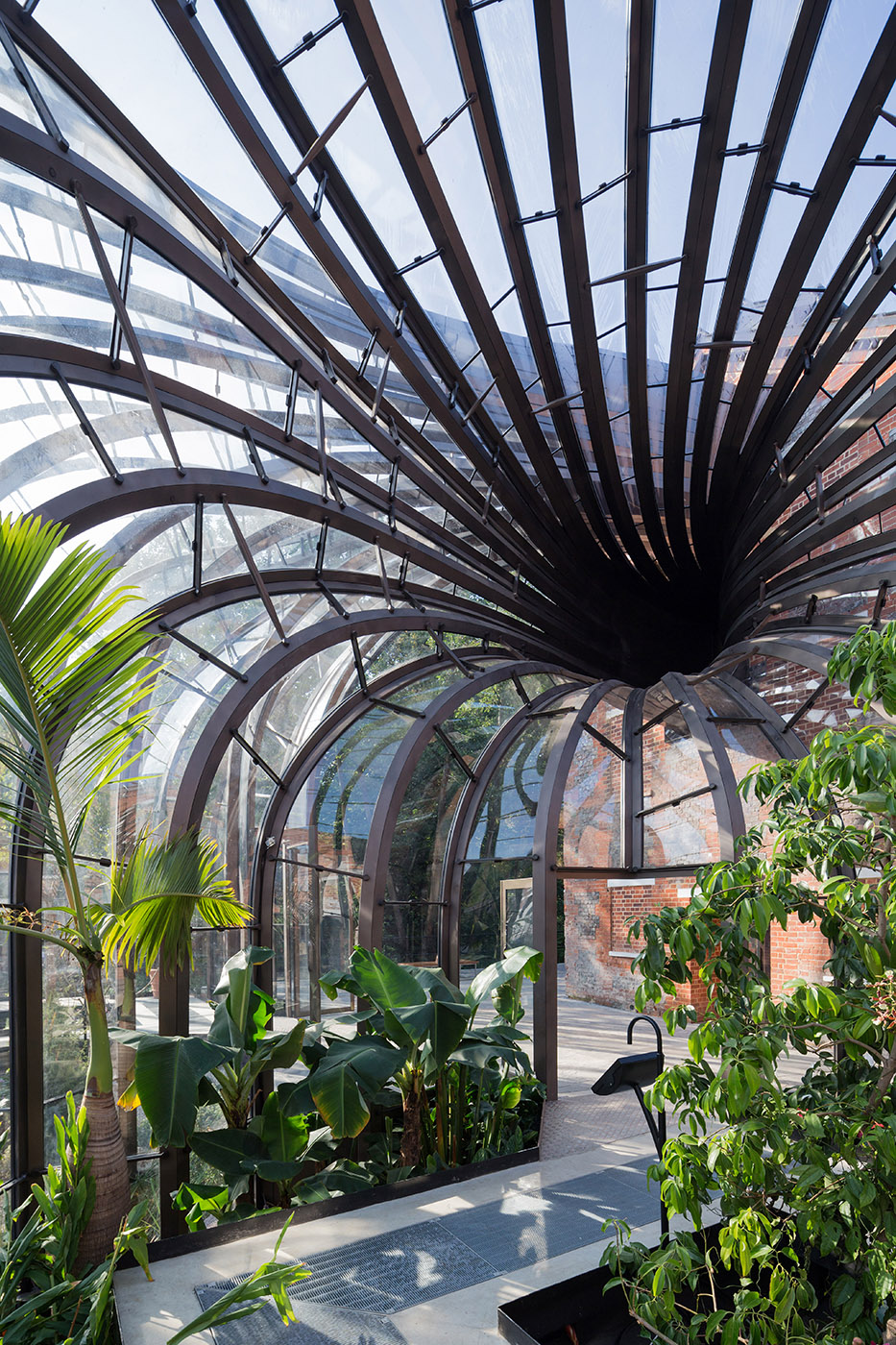 Gallery