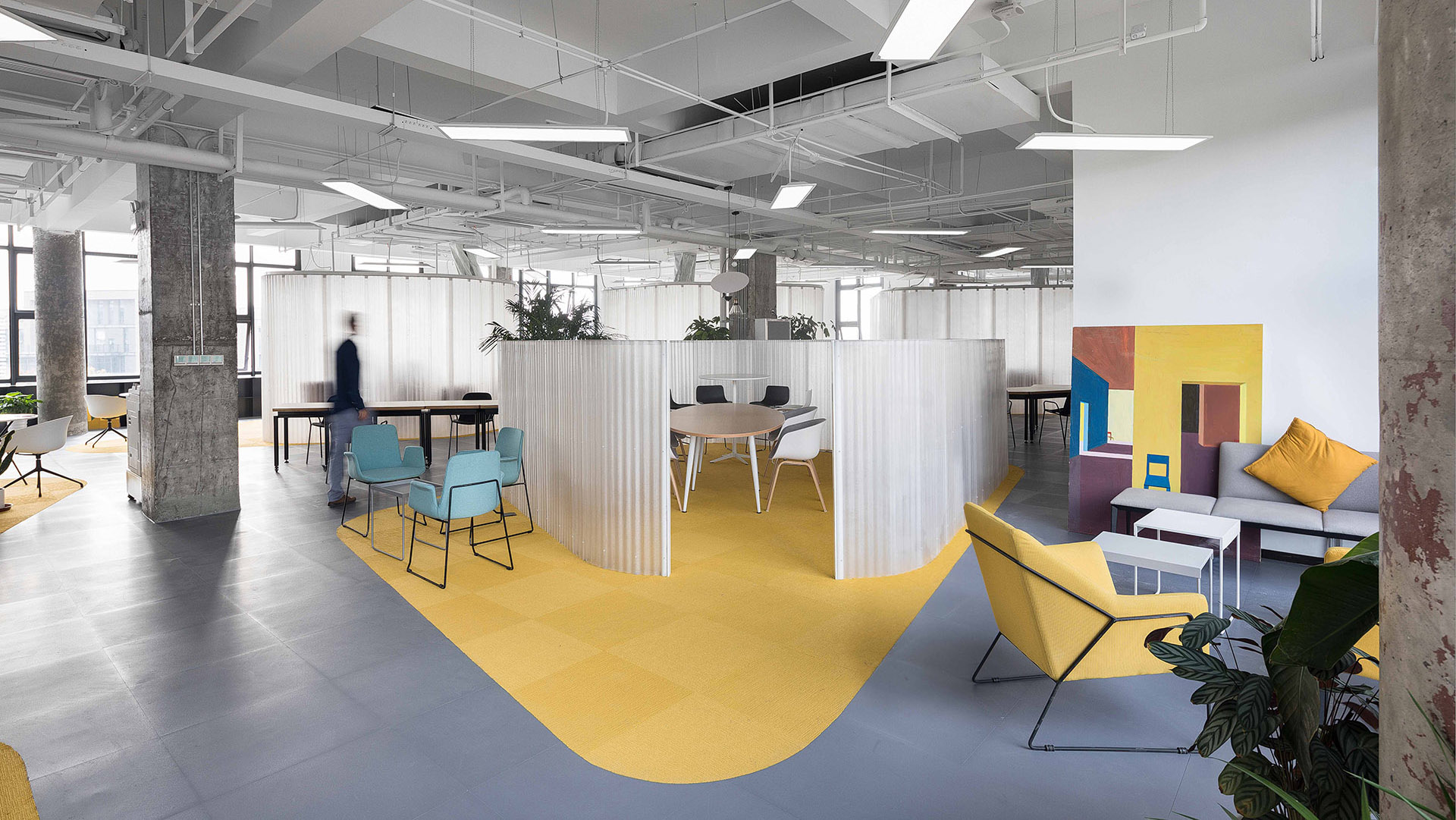 Alternative working environment. Dynamic and flexible space open to multiple activities
MCVR Studio offers an alternative working environment to the traditional layout, in which adaptability and fluidity generate a dynamic space open to visual simultaneity and the many different activities that are carried out in the office
Bubbles float inside the space, encapsulating the spaces for private offices and meeting rooms, creating a connection between the inside and outside. The original space is fragmented, offering the possibility of choosing one's own work space according to the activities to be carried out, the number of people and the need for light and privacy.
The space is discovered and experienced little by little, you discover multi-directional views of a fluid and dynamic space, where there seems to be neither a beginning nor an end. Each user feels free to experience his or her own spatial sequence.
The materiality of the bubbles is the key to experimenting with spaces: a sort of membrane, shiny on the outside and translucent on the inside, filtering everything that happens inside. On the contrary, the rest of the space is clear, simple and direct.
Gallery