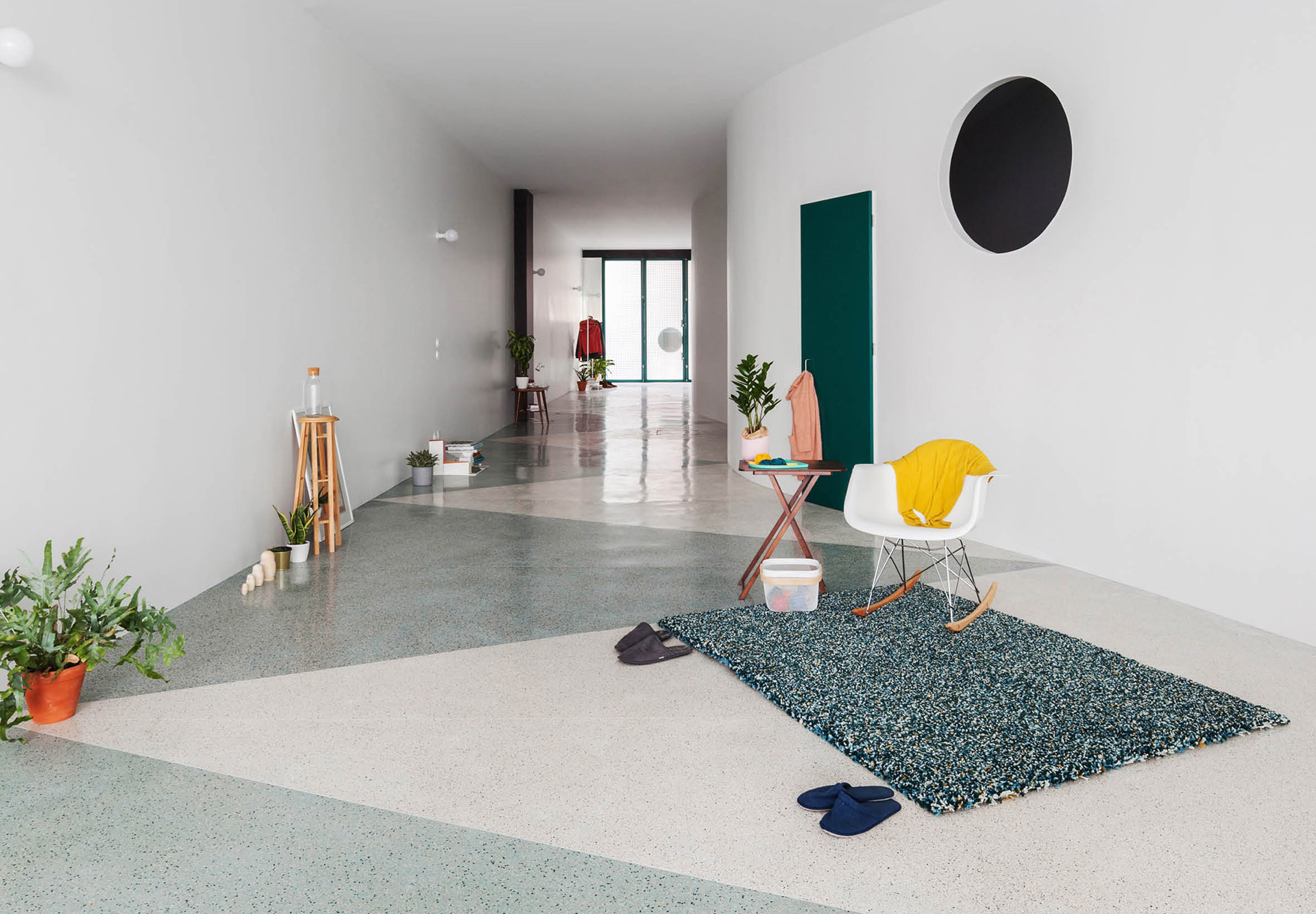 Apartment and store. The floor graphics highlight the curved trend of the open space
An ex-garage is converted into a multifunctional space. Fala Atelier uses the floor graphics to highlight the curved course of the large open space that joins the glazed street front with the back garden.
For a long time the space was unused and it was only later, thanks to the project, that it was given a new life thinking about a space that could be at the same time an apartment, a store or an art gallery.
A curved wall resolves spatial inconsistencies and creates a long continuous room that connects the street with the garden. The main living area and a number of potential secondary areas are conceptually separated by the curved white surface and the light that freely enters the space creating shaded areas.
The old metal gate is replaced with a set of glass panels. A circle of black marble, which is both a door handle and a mailbox, marks the entrance. The rear facade is completely open, defined by a composition of isolated elements: a sliding window, a free column of blue concrete, a circle of black marble
The materiality of the project is light and abstract. The space is defined through the geometry of the floor and a series of carefully positioned elements. The Venetian-style floor marks a series of blue-white triangles that follow the curved wall, enabling the living area to maintain a certain unity and coherence. The retractable kitchen counter, the three green doors and the circular opening reveal possible uses.
Gallery