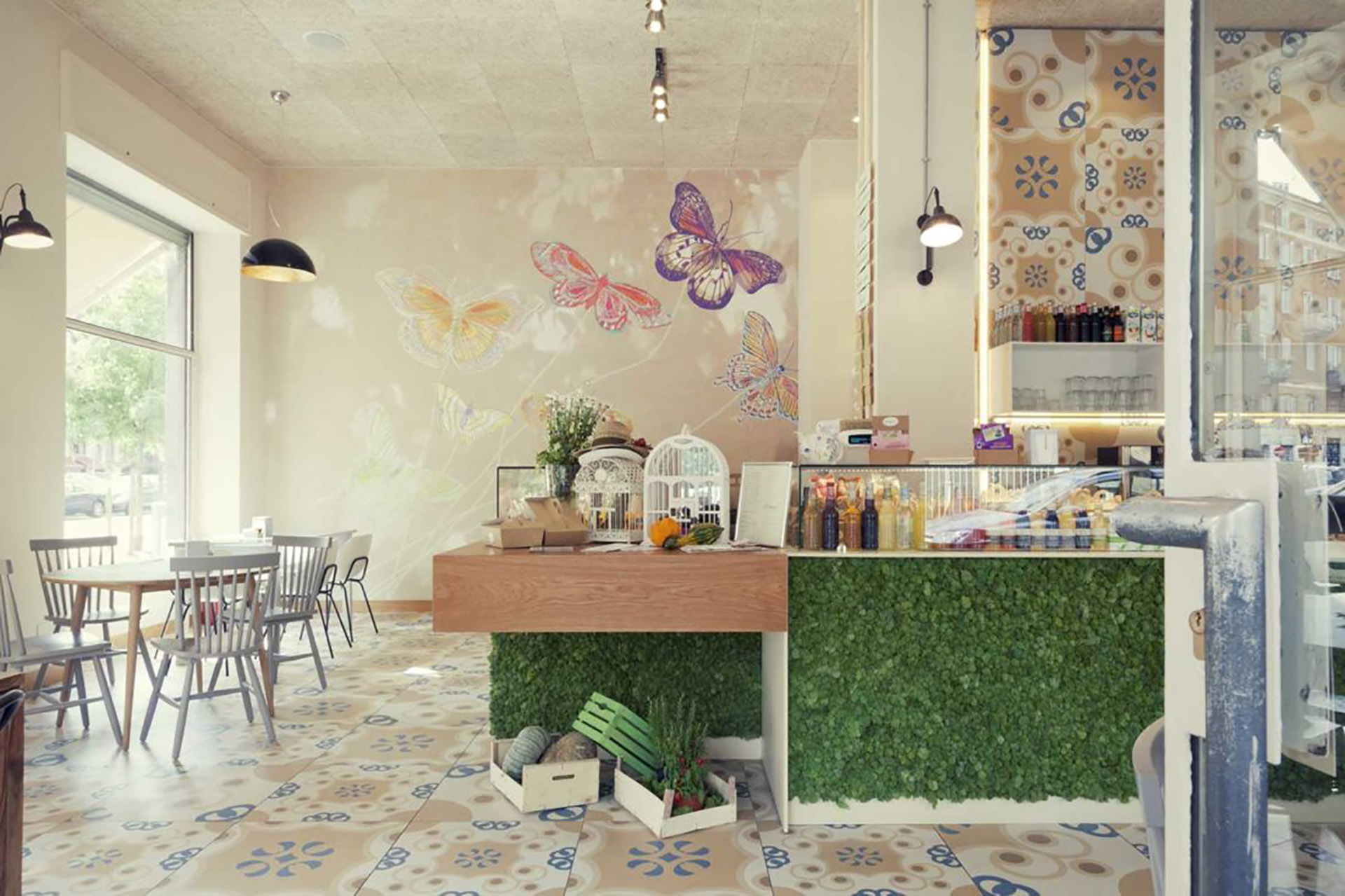 So Natural of Milan. Sustainability and products at 0KM in a welcoming design location
Maja Group designs the So Natural of Milan, a welcoming place thanks to a great attention to acoustics and interior design. A sustainable restaurant, which promotes the exclusive use of fresh and seasonal products.
It opens in Milan in the middle of Papiniano's market, So Natural! A restaurant that is based on a sustainable philosophy, which offers its customers only zero kilometer products. Salads, centrifuges, smoothies, sandwiches, soups with fresh and freshly picked ingredients that vary according to seasonality.
The restaurant entirely designed by Maja Group, which is responsible for the interiors, takes the place of an old stationery shop. A combination of harmonies and contrasts makes the space unique, lights and vintage furniture stand between the white Corian counter and the stabilized moss. Other protagonists of the space are the very delicate wallpaper by Wall&Decò that depicts a flight of butterflies and the vintage decorated floor that is reminiscent of ancient cementine
The social and recovery tables overlook the pre-existing windowsills where books and comics are placed on the windowsill to be exchanged between customers. All this in order to create an environment in which the customer can feel at home, as well as being affectionately assisted by the staff who act as family members
Celenit ABE panels make the environment pleasant from all points of view, even acoustically. A thermal and acoustic insulation panel made of extra-thin wood wool bound with white Portland cement. An insulating panel with an attractive design and great sound absorption capacity, which helps to create a comfortable, warm and friendly atmosphere.
Gallery