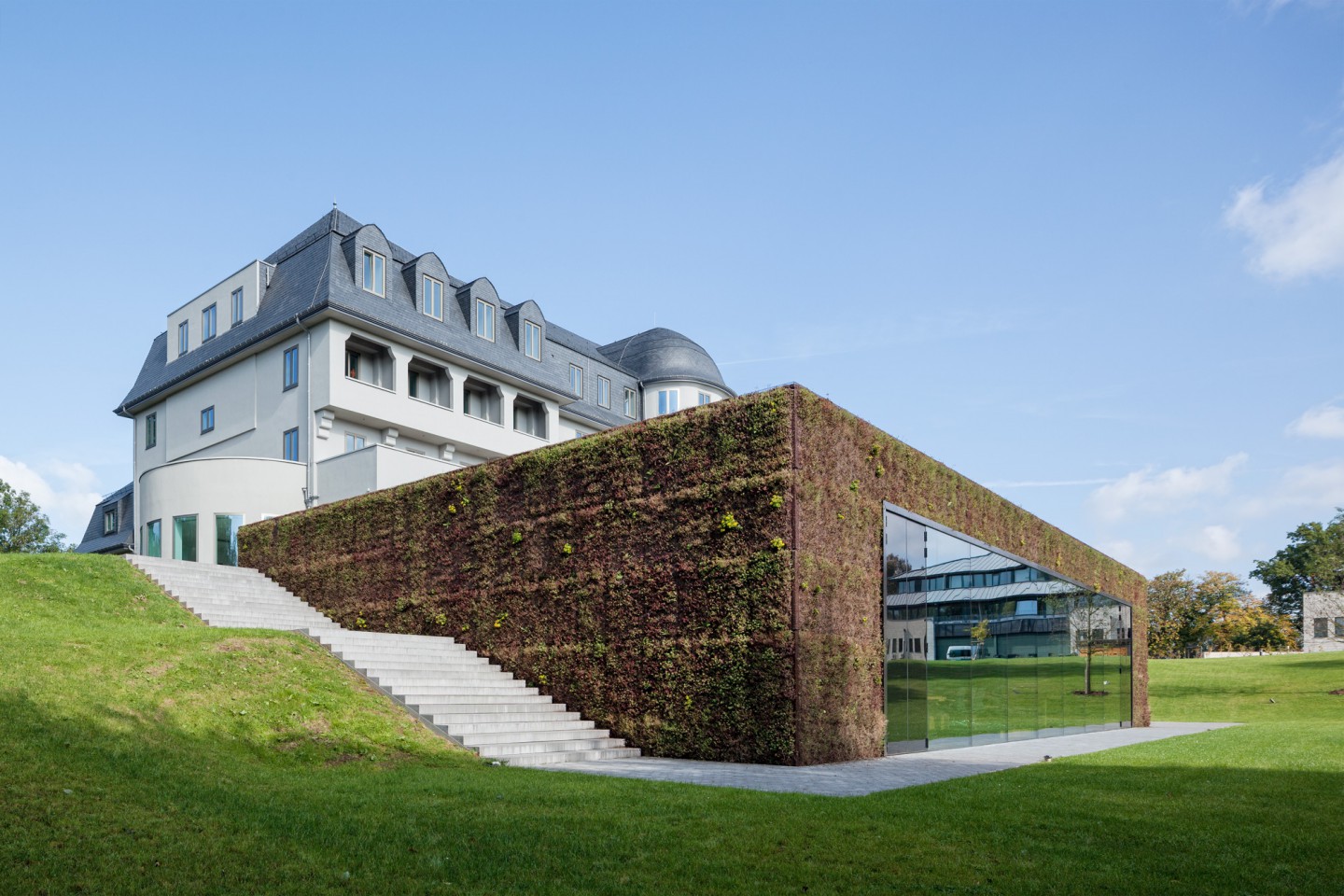 From the Sanatorium to the Parlamental Palace. Modern expansion from the Green Facade
In 2008, the Atelier KempeThill won the international competition for the German-speaking community's parliament building in Eupen, Belgium. The project consisted of the renovation of a monumental sanatorium and a modern expansion.
The monumental sanatorium which has undergone renovation dating back to 1906 and has been transformed into a modern, multifunctional office building with low energy consumption standards. The planned expansion, on the other hand contains iconic spaces in which parliamentary meetings will take place.
The expansion is in front of the existing building and thanks to its façade and green roof it blends in with the landscape, framing the sanatorium overlooking the hill. The front facade of the new building is completely glazed, minimizing the boundary between the interior and exterior.
The interior opens up and projects itself onto the surrounding landscape. Large, customized oak panels cover the ceiling and walls of the main meeting room, regulating both the building's atmosphere and acoustics.
Gallery