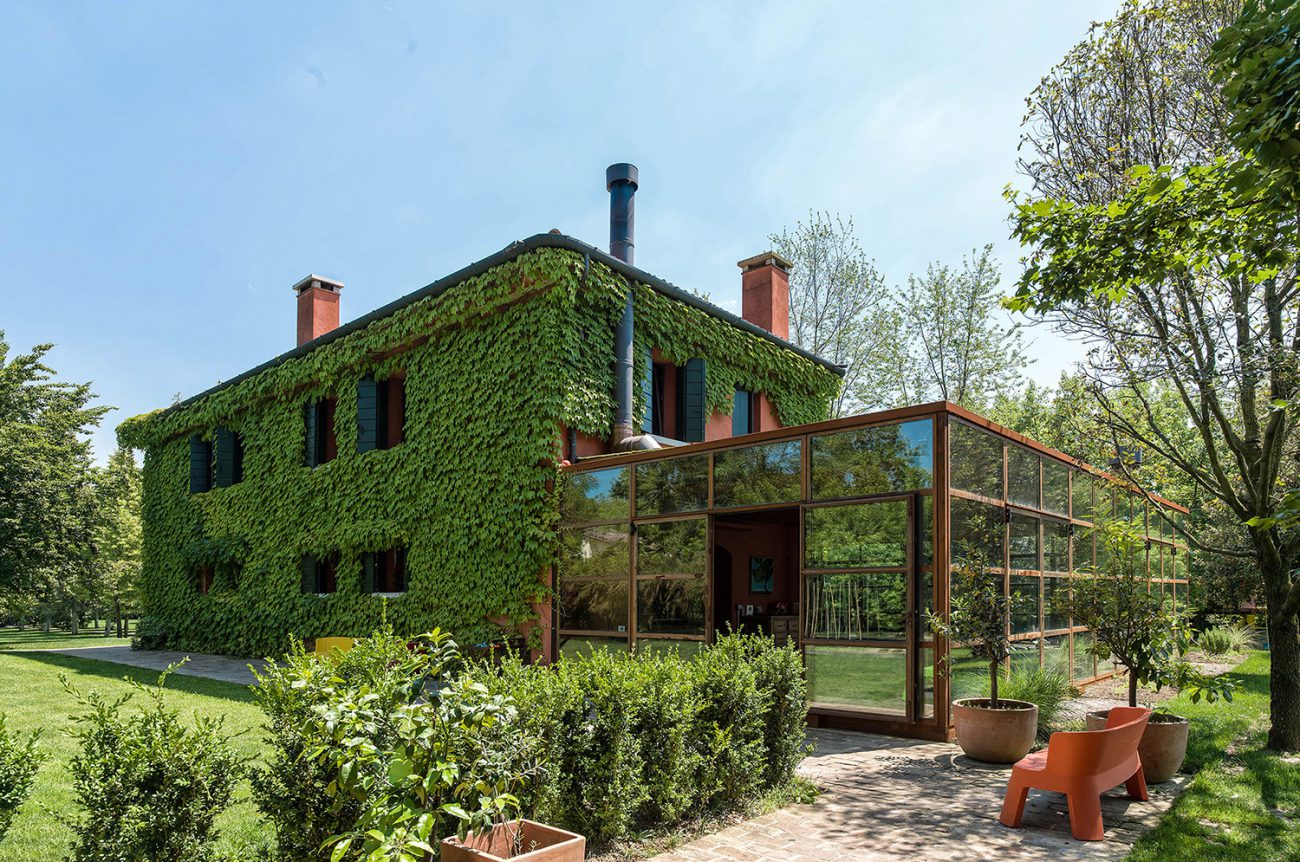 "Green" Villa in Treviso. Expansion using Corten, Steel and Glass
A country house located in Treviso has been renovated by the architects of ZanonArchitetti studio. The villa develops a new connection with the natural context in which it is immersed.
A renewed existence for the building that is the subject of the renovation of the interiors and the expansion of the living space designed as part of the expansion carried out using steel, corten and glass
The new volume speaks to the natural landscape through the large windows
From the outside, the glass volume reflects the surrounding nature that is part of it; from the inside, the windows become invisible giving the impression of being in an open-air place; the living room becomes a complete space with the countryside
For the large openings, the designer has chosen strongly oxidized stainless steel in line with the style of the place.
Special attention has been placed on maximizing energy savings and sound proofing by choosing high performance insulating and glazed windows and doors, thus ensuring the necessary home security.
Gallery