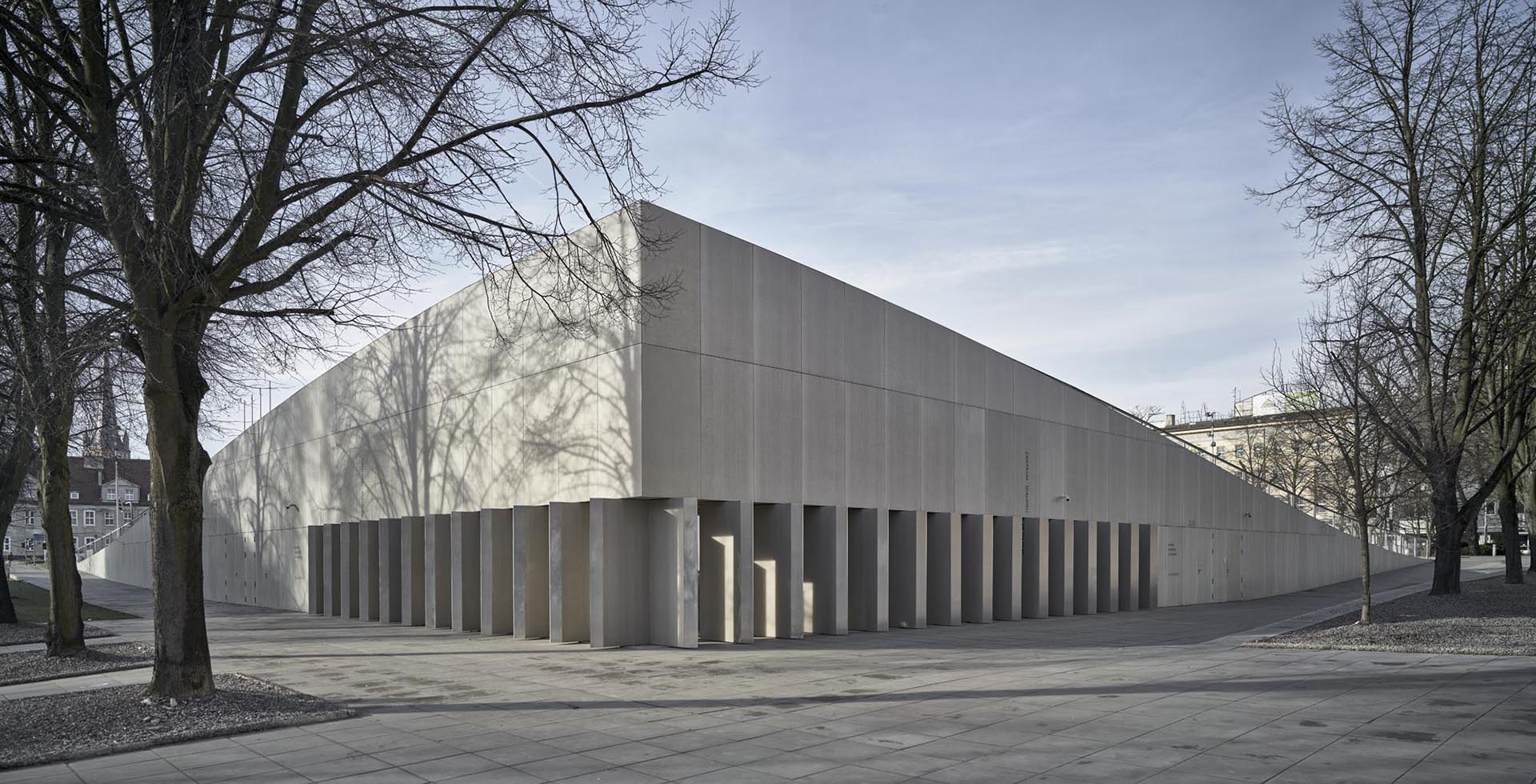 Museum and urban square in Poland. Architecture follows the topography creating a third dimension
Solidarności Square in Szczecin has stood out over the years as a symbol of protest. Thanks to an urban plan, it has been redeveloped with new buildings, including the "Przełomy" National Museum designed by the KWK PromesKonieczny Studio.
Until 1945, the city was within the borders of Germany, after which it was incorporated into Poland, distorting the identity of the city. Before the war, today's Solidarności Square was the city's showcase, but during the bombardments the neighbourhood was destroyed, creating a void in the urban environment. This quasi-square then became the arena for workers' protest in 1970, which was brutally pacified, and has since become a symbol of the struggle for freedom.
For years, the Solidarności Square was only a square by name, with vague boundaries, open façades and the absence of a defined function. In the 21st century, the area became the arena of important architectural projects. In 2014, the former Konzerthaus was replaced by a new philharmonic venue designed by EstudioBarozziVeiga, which won the Mies van der Rohe prize in 2015.
Subsequently, the Dialogue Centre of the National Museum "Przełomy" was established. The project consists of an urban design hybrid that encloses the space as a neighbourhood, while maintaining the values of open public space. The "flattened" areas of the square create the first floors of the building. On one hand the elevation houses the museum, on the other an artificial hill rises up, closing off the square and protecting it from the turmoil of traffic.
The shape of the museum is a continuation of the concrete floor of the square which is covered with rectangular tiles. In the raised corner the cladding becomes the third dimension, forming cuboidal blocks. The exhibition space is hidden underground, when descending the stairs you are immersed in the darkness that is the backdrop for the history that has marked the city.
Gallery