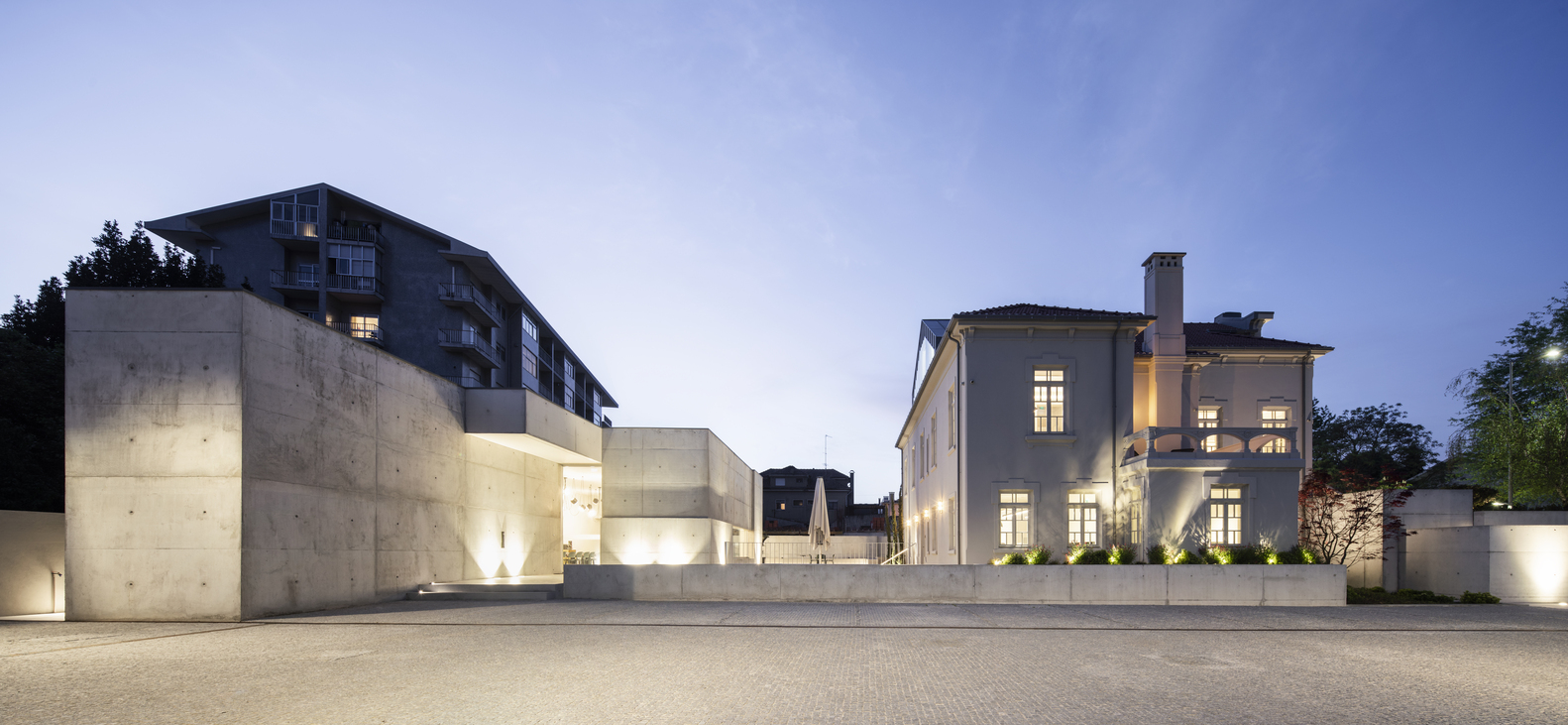 New headquarters of Castro Group. A contemporary architectural intervention that preserves authenticity and the "spirit of the place"
On Avenida 31 de Janeiro in Braga, Portugal, a building from the early 20th century is chosen by the design and construction company Castro Group to settle the new headquarters by adding to the building's history the company's more than 50 years of experience. A place to come for inspiration toward creating a future of excellence
The redevelopment of Castro Group's headquarters carried out in collaboration with AZO. Sequeira Arquitectos Associados stands as an ambitious project with respect and appreciation for the past. Values such as authenticity, integrity and reversibility were observed both at the design level and during the works, so the choice was to benefit from the intrinsic character of the existing, seeking an appropriate articulation between new and old. This is certainly a contemporary architectural intervention, but one that preserves the authenticity and "spirit of the place."
The primary objective of the renovation was to maintain the image of the whole and preserve the existing, using homogeneous materials and colors, ensuring a conceptual and formal balance. Conservation techniques were used during the work to ensure the preservation and maintenance of elements of architectural interest. In the main building, all decorative elements were retained, and the restoration of carpentry and metal elements, plastering and gilding, as well as the stairs, were decisive in preserving the overall image inherent in the existing building. The new volume, adjacent to the main building and containing service spaces, was built entirely with exposed concrete to facilitate its integration into the whole
The renovation of this building testifies to the importance of preserving our built heritage as a strategy for more sustainable urban development. Its privileged location within the urban fabric promotes the use of less polluting public transportation, allows easy access to infrastructure such as restaurants, schools, postal services, etc., and makes it possible to maintain a high level of sustainability. In addition, the occupation of existing places minimizes the use of land still free of construction, thus protecting natural resources
Appreciation for the past as a strategy for designing the future strengthens ties to the city and the land. Giving new life to architectural heritage represents a milestone for the city. Working on these principles, the Castro Group has managed to bring the weight of history to the present and make the best of what it has to offer. That past-future relationship that is essential to a work that aims to be timeless
Gallery