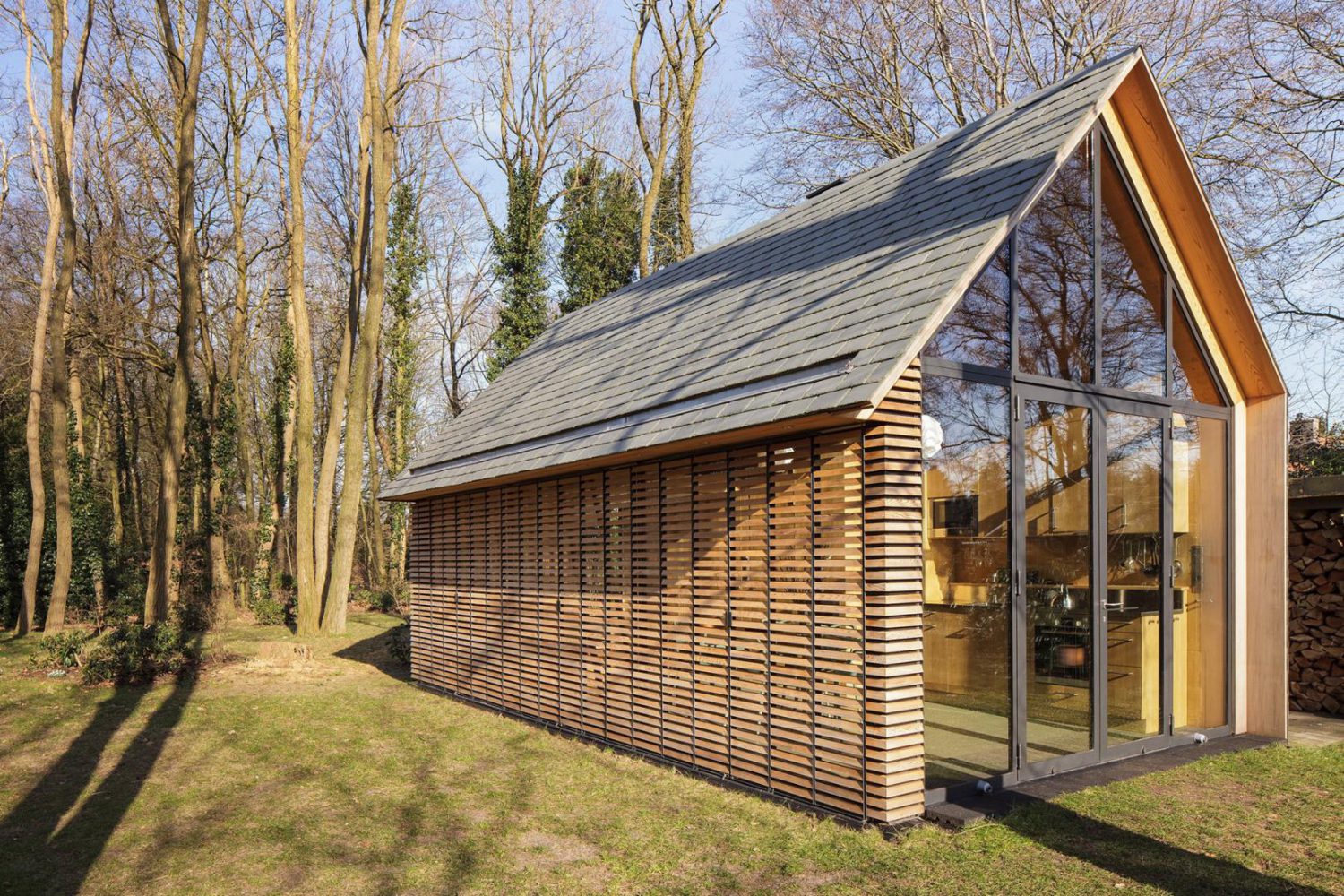 Cottage in Utrecht. A blend of craftsmanship and refinement
In the rural area north of Utrecht, a special collaboration between Zecc and interior designer Roel van Norel has created a leisure house with a compact wooden structure.
Zecc carried out the basic design of the house and then Roel van Norel developed the plan of the whole street down to the smallest detail and built the house together with the client.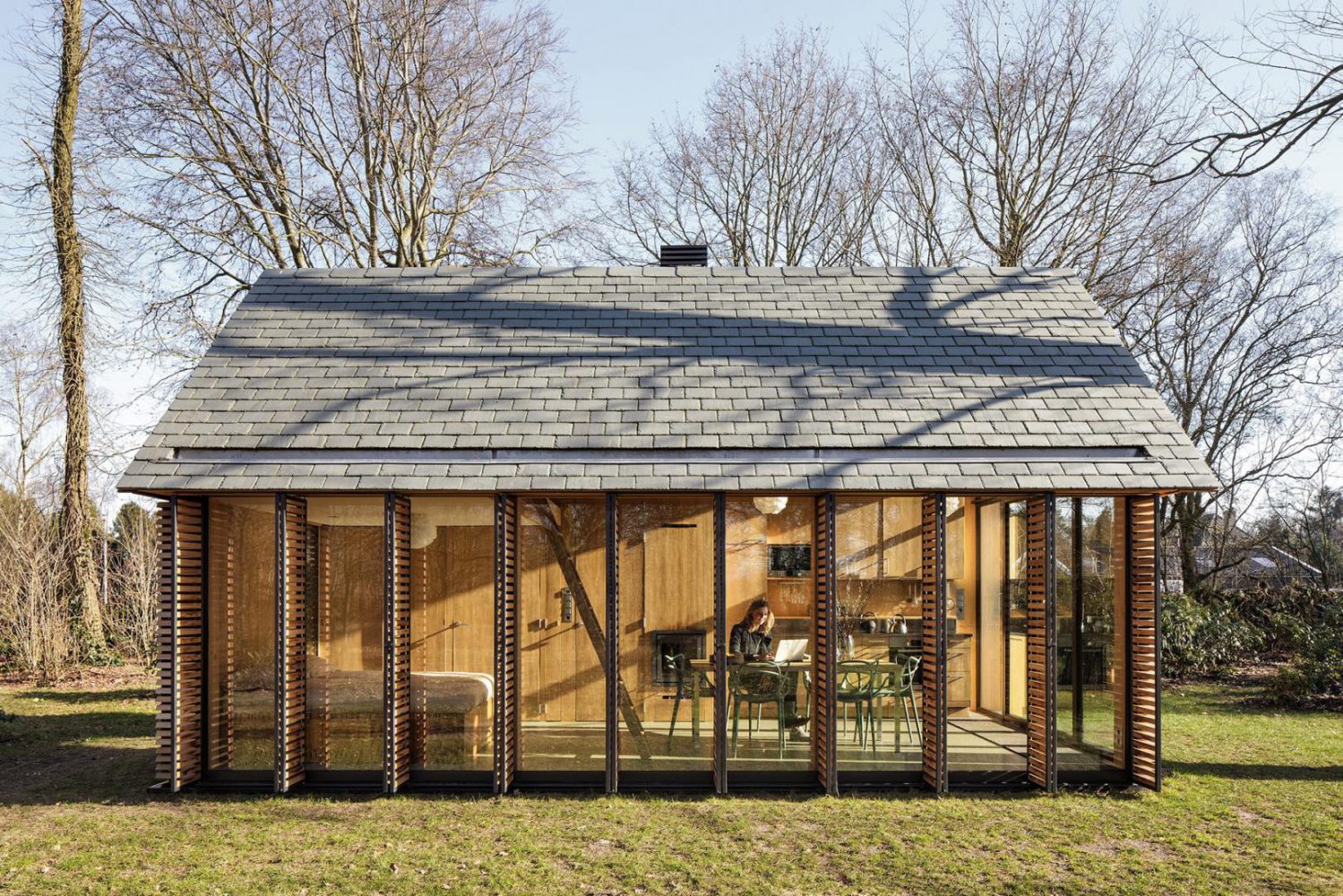 The house replaced a small cottage with an existing garden, which was reused as a foundation, the existing perimeter was the starting point for the construction of the new house. The cottage was simple: a two-pitch slate stone roof, a fireplace and a western red cedar wood panelling.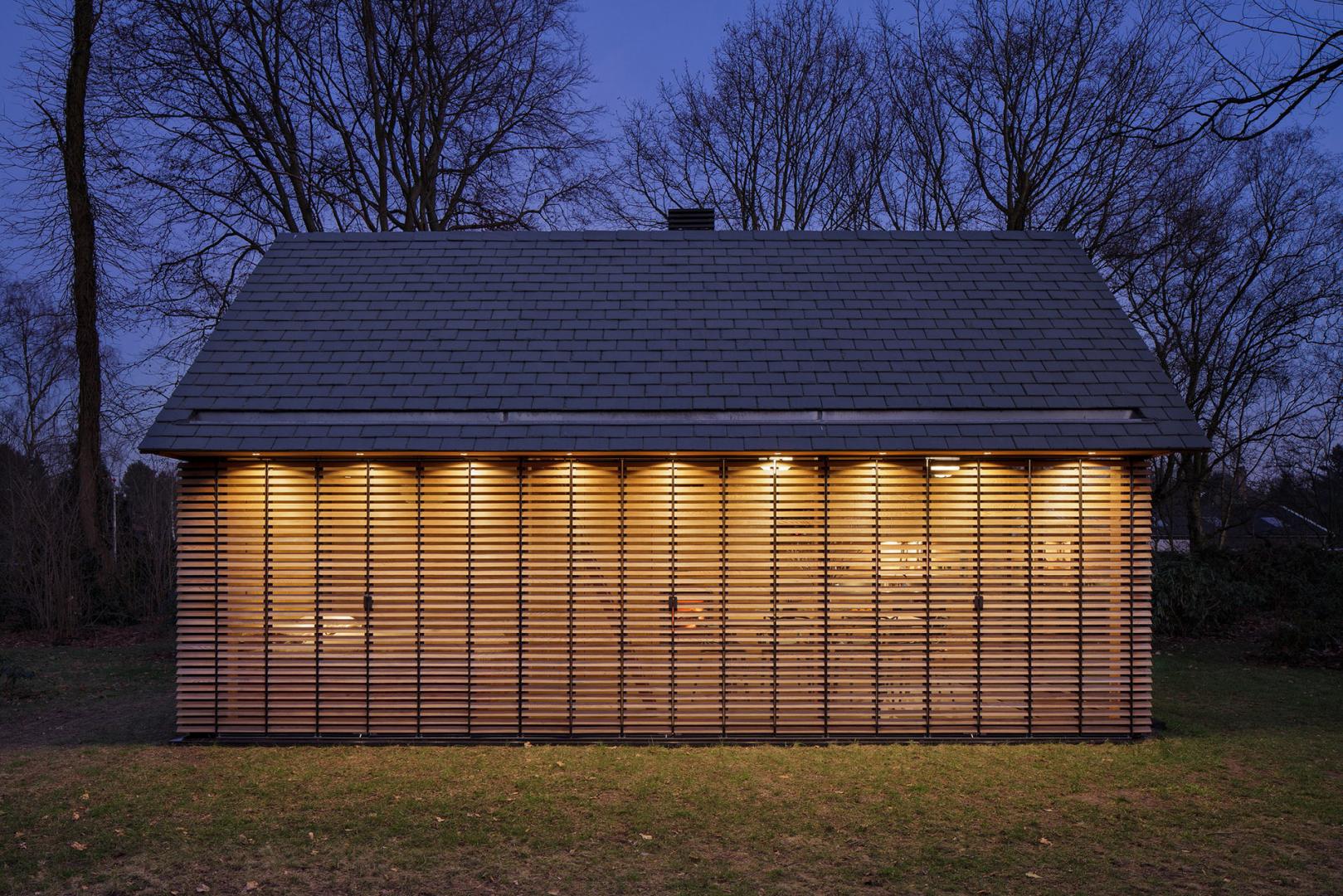 The cottage blends into the landscape seamlessly with the use of natural materials. The drafting of the architecture and interior design project and its realization were simple. This resulted in a high level of craftsmanship.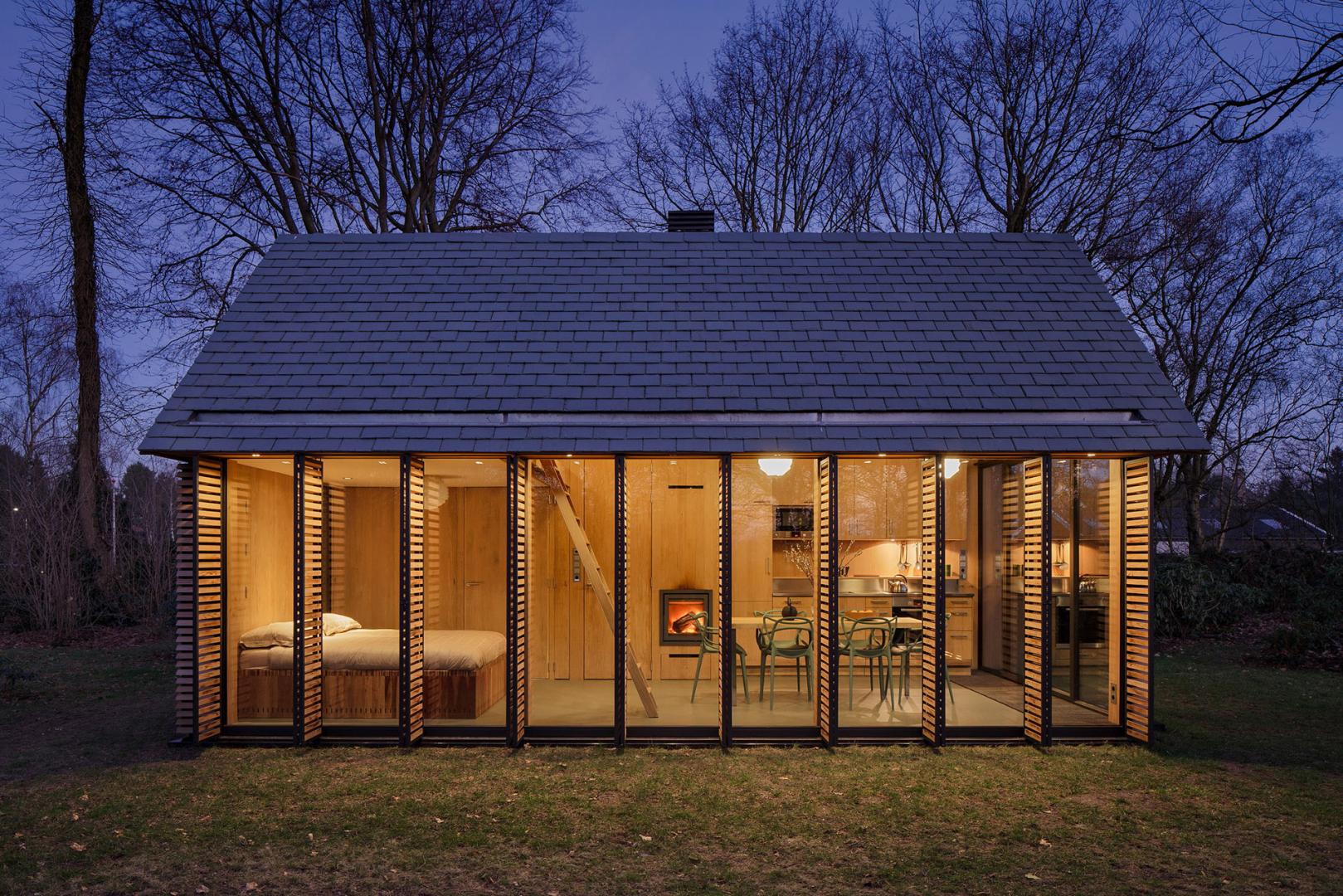 The refinement of this cottage can be seen in the asymmetrical front design, details and interior. The house is completely closed on one side with vertical strips on the facade. The other side opens to the lush greenery and is equipped with movable shutters. In this way the sunlight and the views can be directed. The horizontal slats of the shutters are continued in the cladding of the house so that when the shutters are closed the house remains compact.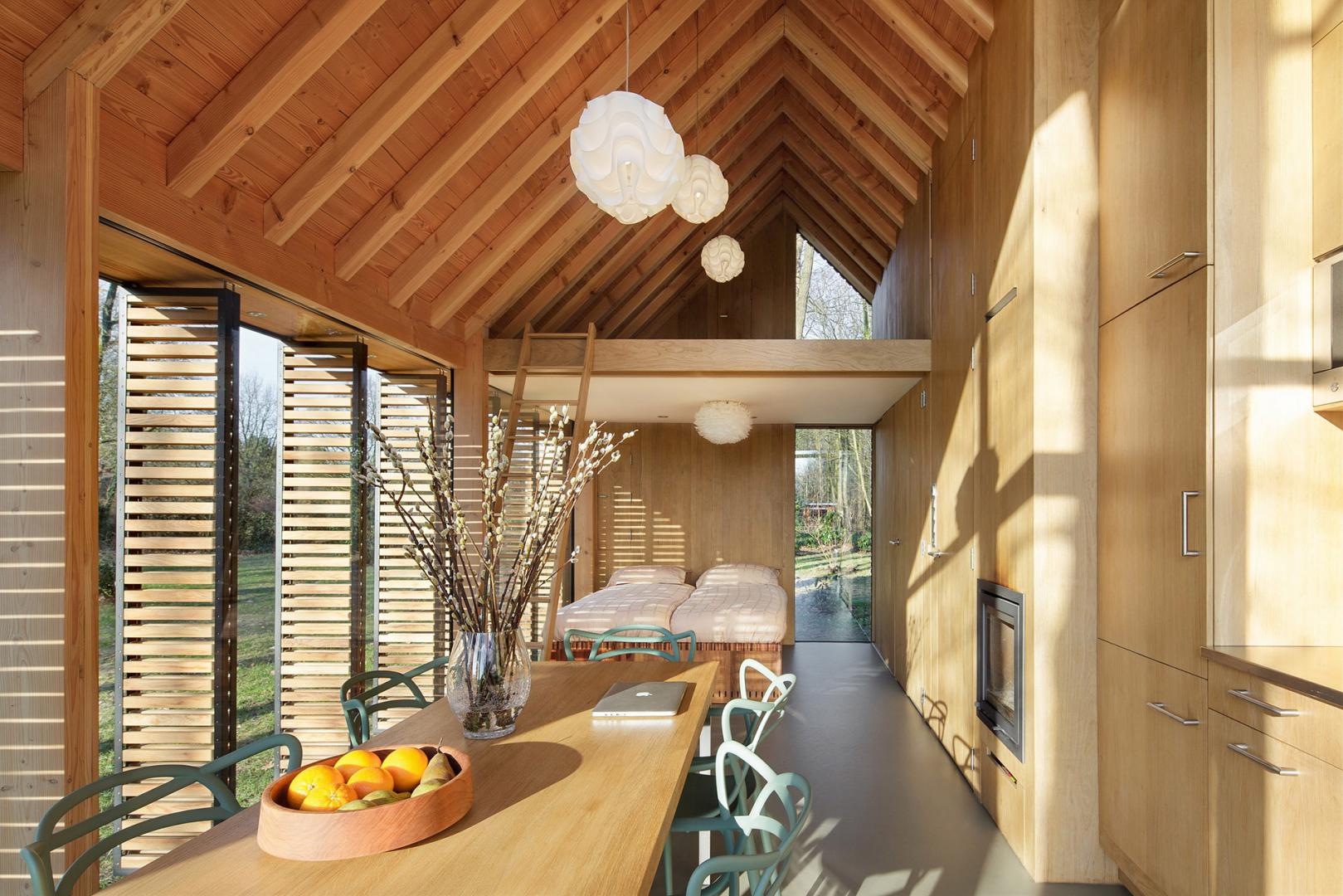 The front is completely transparent and has a robust steel facade. This side of the house faces the landscape. The front is used as a kitchen, living room and dining area and the bedroom is located at the back. The interior space can be separated by sliding panels. Above the sleeping area there is a small mezzanine floor.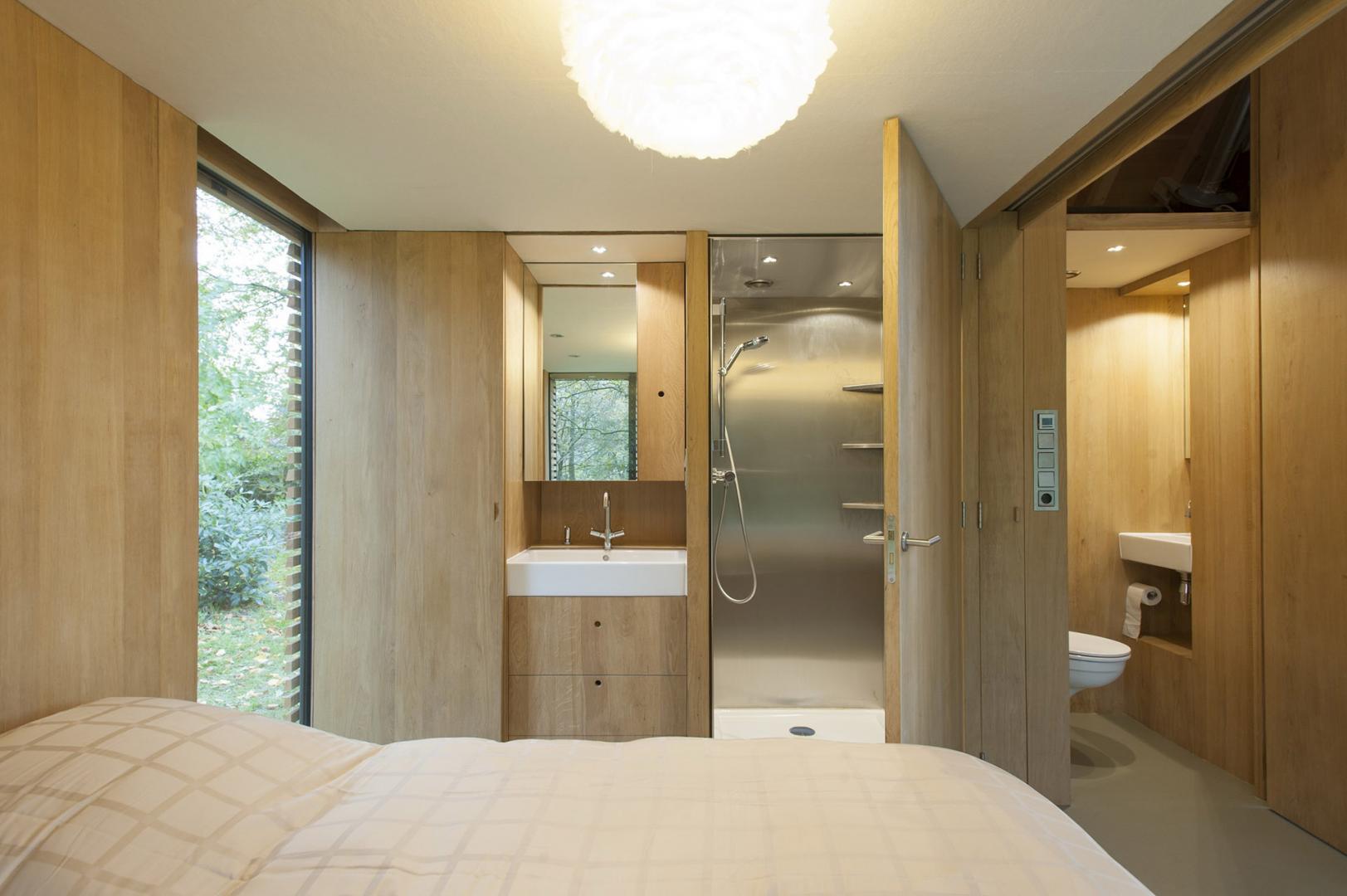 On the extended side of the closed facade, all the services are carefully integrated into an oak wall: kitchen, wood-burning oven, a toilet, shower, washbasin and several cupboards. Even the base of the kitchen is designed as a drawer ... every little space in the house has been utilized and designed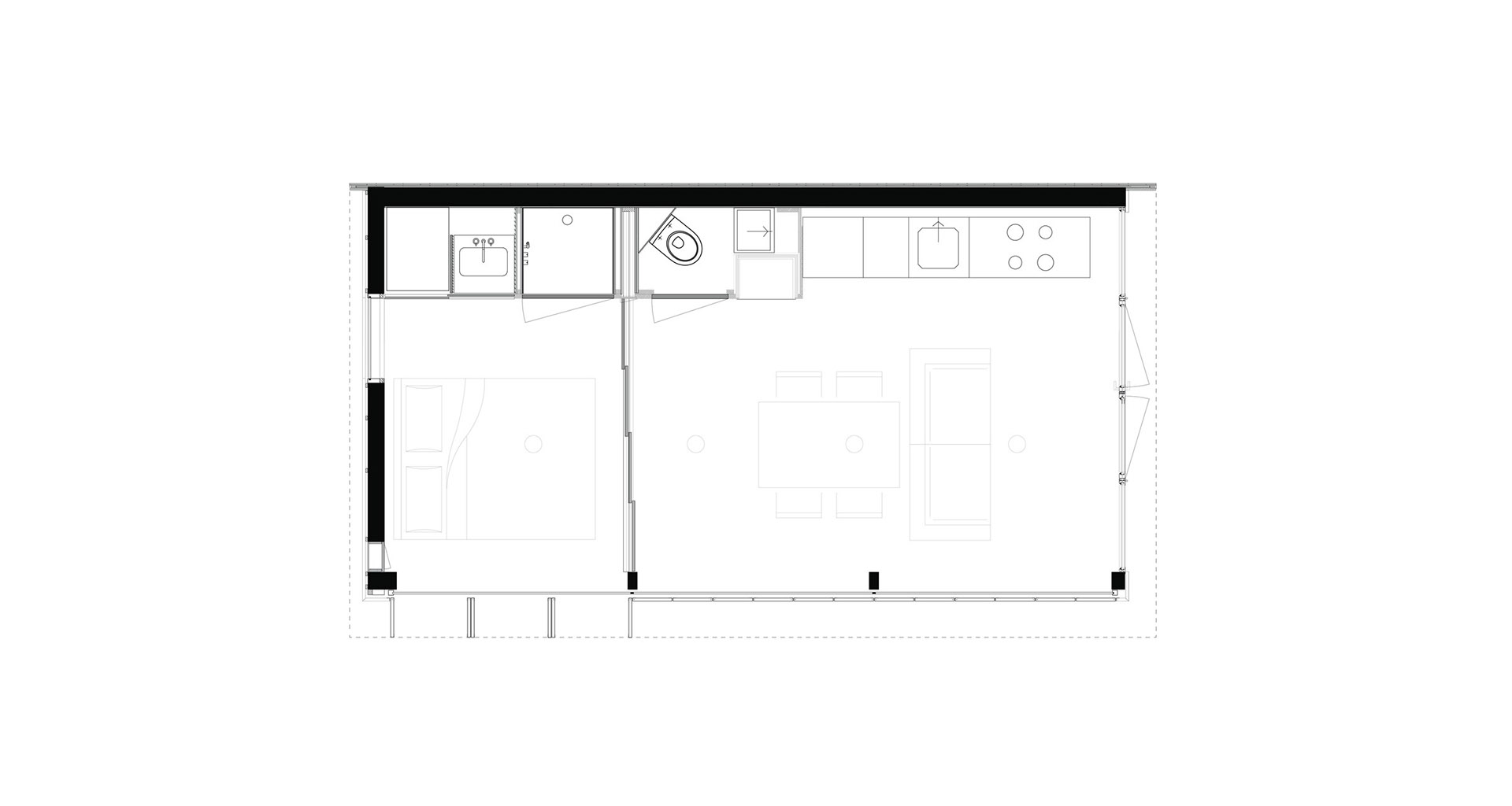 Gallery