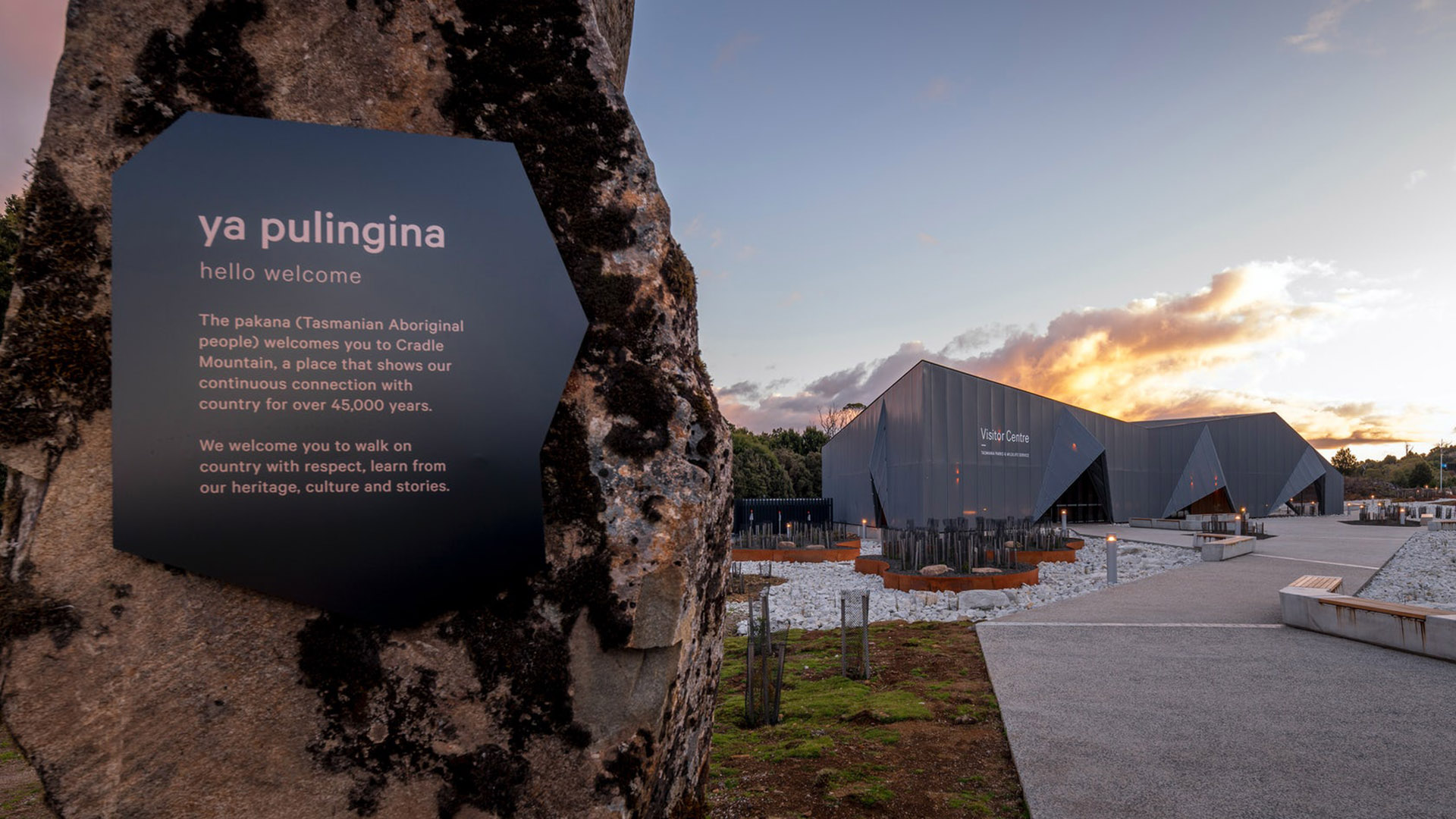 Cradle Mountain Visitor Centre, inspired by the protective Tasmanian eucalyptus tree crown, brings the world-class park of global naturalistic significance to prominence
On July 7, 2021, it was announced by the 2021 Architizer A+ Awards jury that the Cradle Mountain Visitor Centre was chosen as the winner in the two categories of Cultural-Cultural & Expo Centers and Transportation Infrastructure
The Cradle Mountain Visitor Centre, which is located on the land of the Big River Nation people and recognized as the traditional landowners of the area, is a project that the Cumulus Studio team of architects has been involved in since 2016, when the master plan for the Australian Wildlife Park District was created; the first phase of the project's construction was completed in 2020 and included the visitor center and lodges
Peter Walker, Director of Cumulus, talks about the process involved in this project, "As a studio we are really proud of what has been accomplished at Cradle Mountain.
A tremendous amount of effort went into the Gateway Project that was developed over six years ago through design from initial plan to the construction all the way to opening in 2020 during Covid restrictions. We believe the project is very significant to the states visitor economy and emphasizes one of Tasmania's most significant natural tourist destinations."
Being recognized by the Architizer jury among architectural leaders from around the world Peter discusses how the Cumulus team's passion for this project was reinforced, stating that their dedication to having the importance of this world-renowned national park being recognized resulted in an architectural piece with a raw exterior and a core of warm, soft wood, mirroring the geology of the Cradle Mountain area
Rethinking the conceptual approach, the Cumulus team explained that inspiration came from the endemic eucalyptus trees (eucalyptus coccifera): in the trees, the "canopy" created by the foliage creates an interstitial space that provides protection for the flora below and the wildlife; similarly, the visitor center consists of a core protected by a canopy above it.
Peter elaborates, "The canopy was designed as a protective veil that protects the user while allowing for an authentic experience of the alpine environment."
Peter explains that this project is the result of many people' minds working together, "We are so grateful to all the people who made the project the success that it is... from the multi-disciplinary design team who worked collaboratively on this unique design solution throughout the project, to the Fairbrother builders who enabled the delivery of a beautifully crafted building despite sometimes challenging weather conditions. In particular, we are also grateful to the entire team at Tasmania Parks and Wildlife and to our client, for their support and trust in us."
Gallery