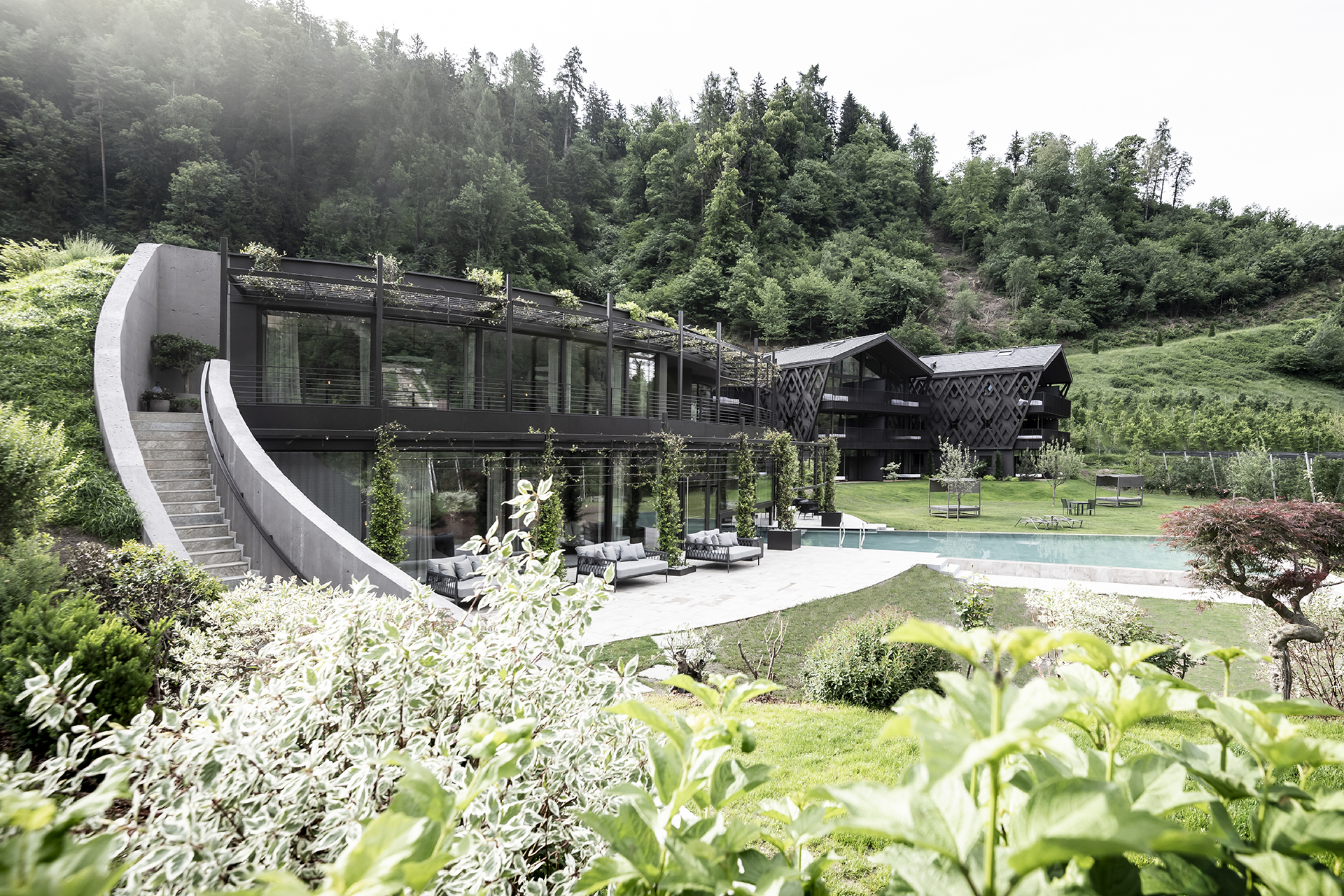 Expansion for a Hotel in South Tyrol. Classic and geometric shapes in contrast
In 2014 noa* won the competition for the expansion of the existing structure, a project carried out in several stages. In 2016 the old barn next to the main building and the restaurant was demolished and converted, new suites and a spa were created alongside it
Together with the expansion of the restaurant, a wellness centre was created and then 18 new suites, which fit perfectly into the existing structure. In contrast to this rural development, the green and modern architecture of the wellness garden in the centre of the entire area stands out.
The wellness area has no facade built on the north side. This new wellness area is accessed through a sort of semi-curved shell made of exposed concrete, whose antique wooden portal attracts attention. The metal pergola stretches upwards into the open sky.
To the east of the complex are the new suites with a garden, three independent buildings with a total of 18 rooms on three floors. With saddle roofs they express the architectural style of the surrounding environment and through the design of the façade they combine tradition and modernity. The outer cladding of the building has been specially darkened to reflect the tradition of the characteristic barns. The motif of the wooden rhombus cladding gives the three buildings an unmistakable modern character. On the top floor, the loft mansard houses a perfectly equipped sleeping area.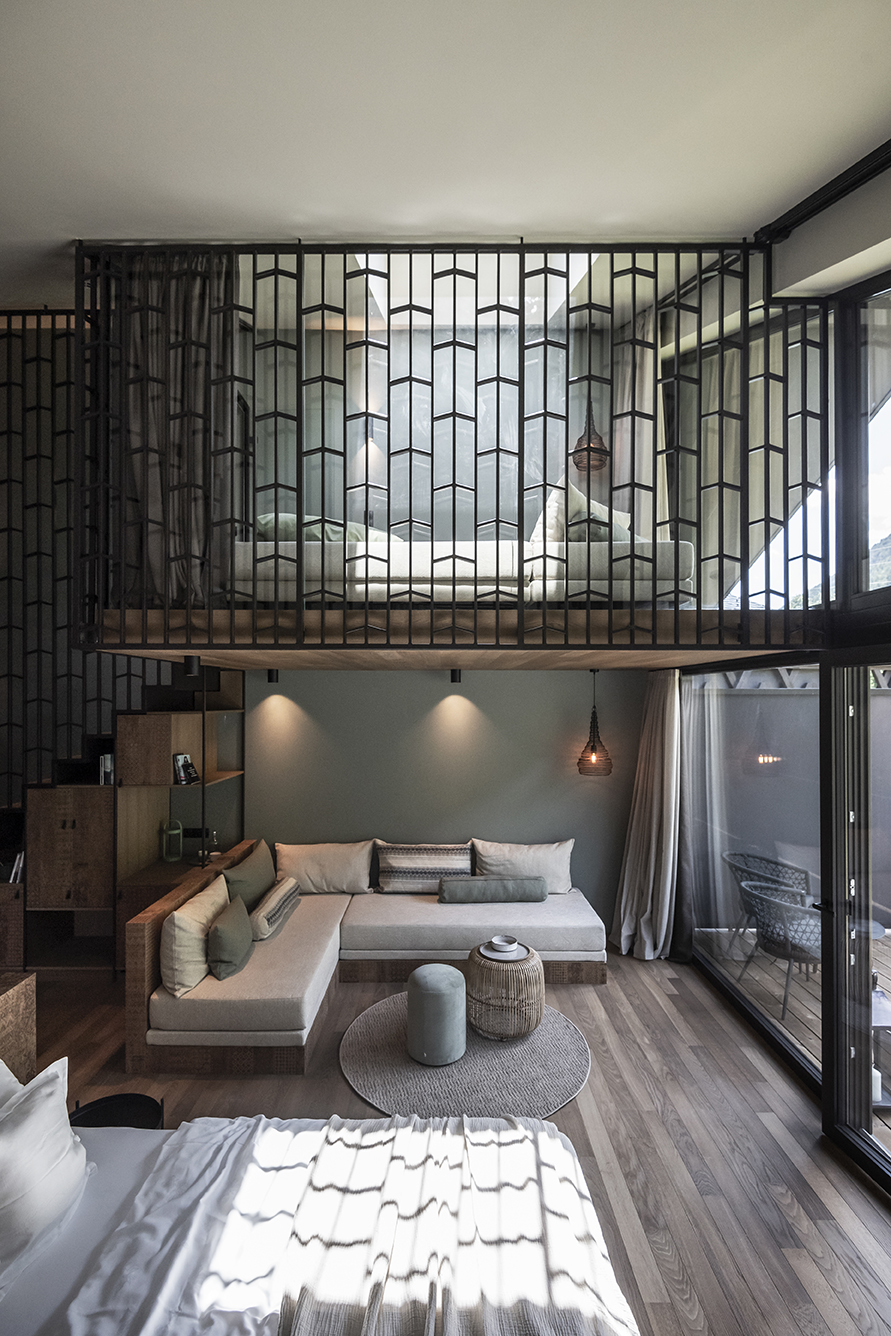 The restaurant's extension concept is based on the principle of three box-shaped rooms of different heights. The furnishings are reminiscent of a modern winter garden. The open space is divided by full-height transparent shelves, which not only serve as dividers but also as a library. A unique detail is that there is no classic buffet: an old carpenter's counter welcomes you to join in a tasting session.
Gallery