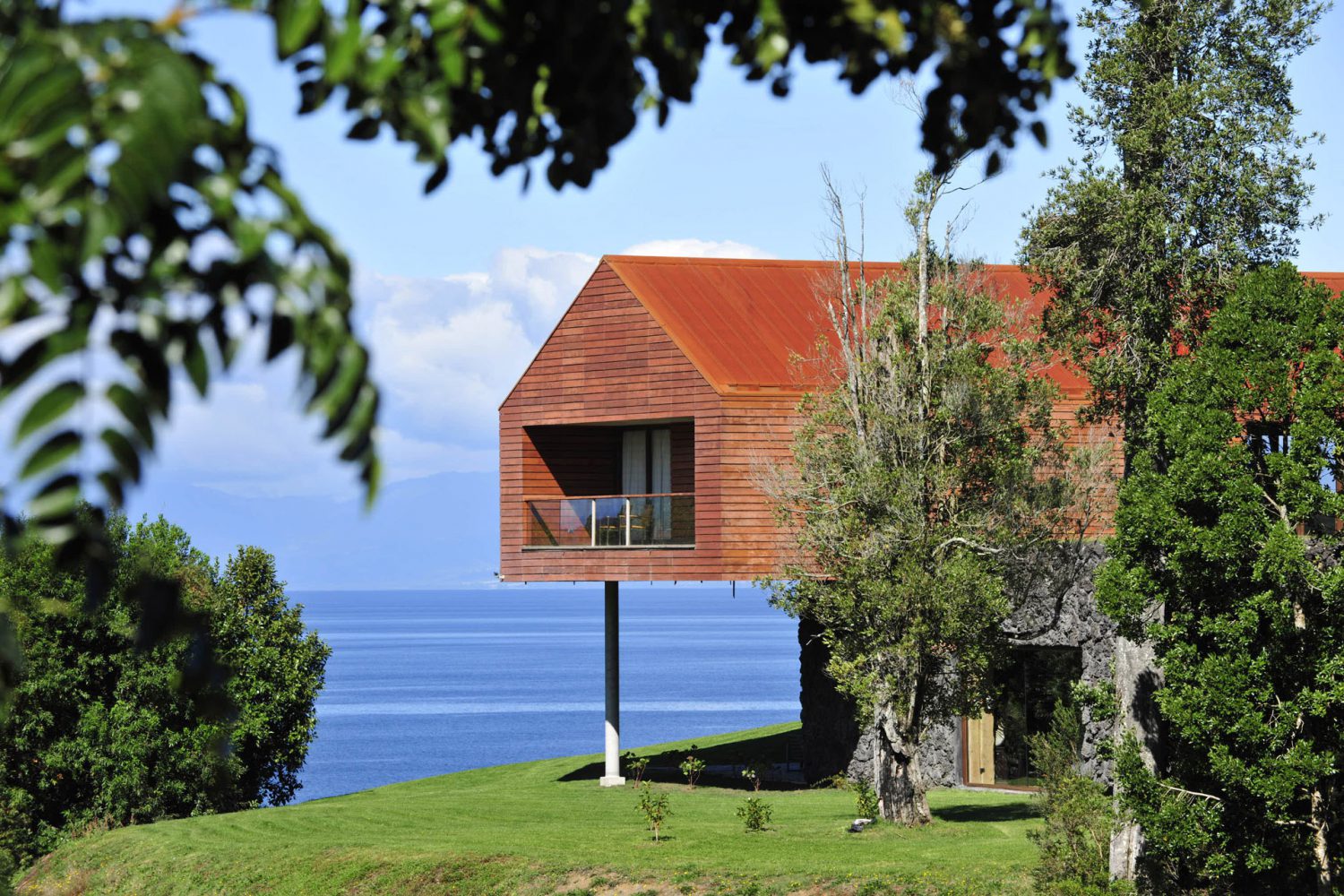 Holiday home in Chile. Private and communal spaces to live with the family
Casa Maitén is a holiday home inspired by the local agricultural buildings of the region and designed by architect CristianHrdalo in the countryside, in the southern part of Chile, near the city of Puerto Octay, located on the shore of Lake Llanquihue.
The territory is a maze of green pastures that become thicker in the portion of land that descends towards the lake. The area is bordered by two watercourses with impenetrable forests and a beach on the lake.
The owners have a large family of 8 children and 12 grandchildren, the proposal of Architect CristianHrdalo was to fragment the building into several smaller rooms, giving independence to the families of the children or guests.
Casa Maitén has been conceived as a space to live together, giving guests the possibility to live in separate spaces with one double bedroom and 3 single rooms for children.
The position of the house, located in front of the lake partly houses common areas and partially more intimate spaces in a rear area.
The design idea requires that the private areas are all positioned towards the ends, creating a double elevation in the common areas arranged in the centre of the volume. Permeability and transparency ensure a direct connection to the rear.
The material used is inspired by local farm buildings in the region, with a solid base, ventilated wooden facades half-open and permeable to light, metal roofs that over time oxidize and blend with the autumn colours of the adjacent woods and sunsets.
The materials used in the construction of Casa Maitén have been redesigned to work in harmony with the landscape.
Gallery