Norwegian Pavilion on the outskirts of a National Park. Shelter for mountain guides and visitors
On the outskirts of the Dovrefjell National Park lies a pavilion with a panoramic view of the mountain, designed by the Snøhetta studio, a refuge for school groups and visitors while the guides talk about the unique history of the Dovre Mountain plateau.
The National Park is the home of wild reindeer herds, musk oxen, Arctic foxes and a great variety of endemic botanical species, as well as having a history full of tradition. The pavilion is very robust and refines local building traditions and enriches the unique landscape of Dovrefjell.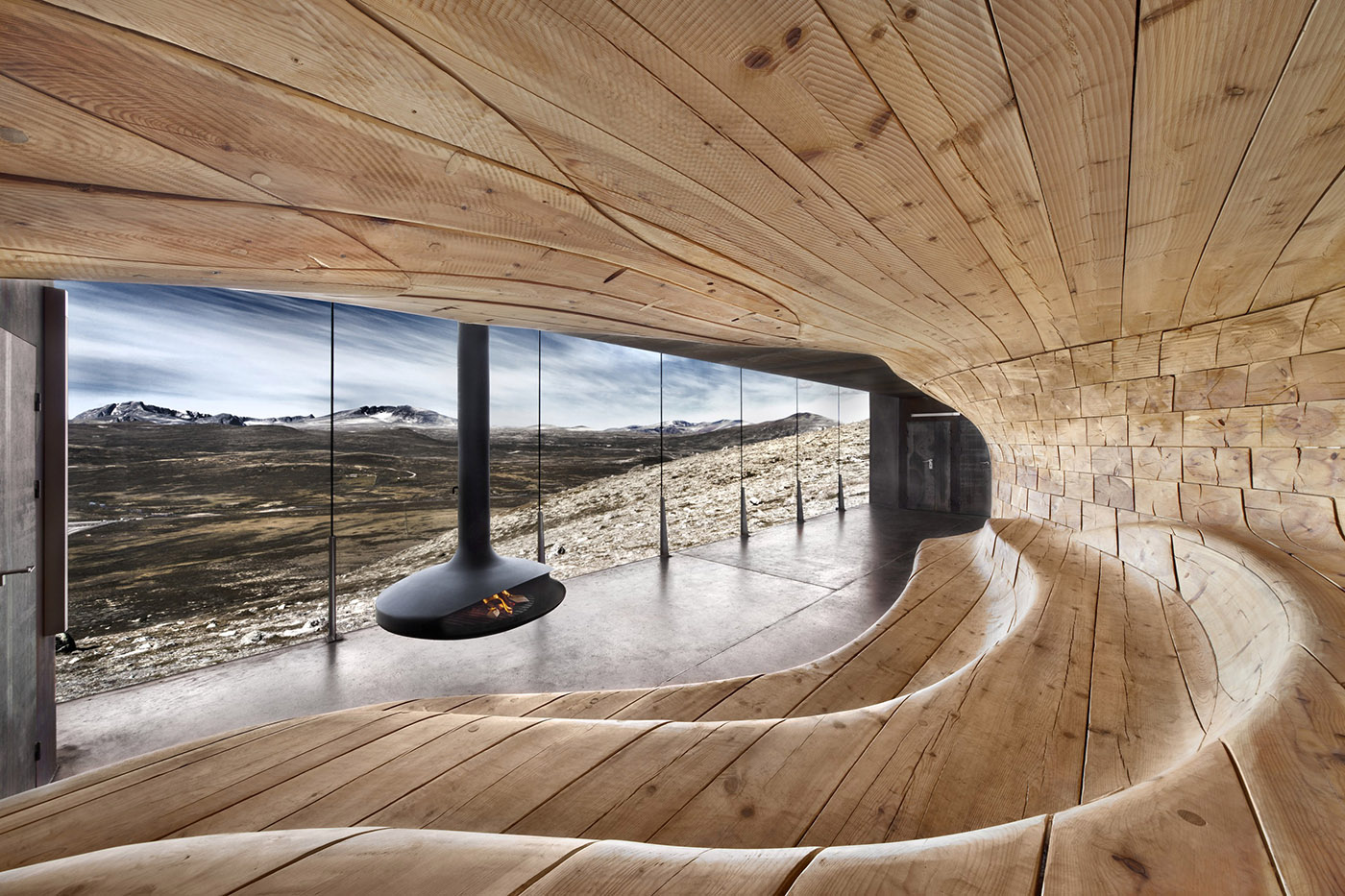 Much attention has been paid to the quality and durability of the materials so that the building can withstand the harsh winter. The shape and use of natural materials are a reference to local building traditions, while new technologies serve to bring efficiency to the manufacturing process.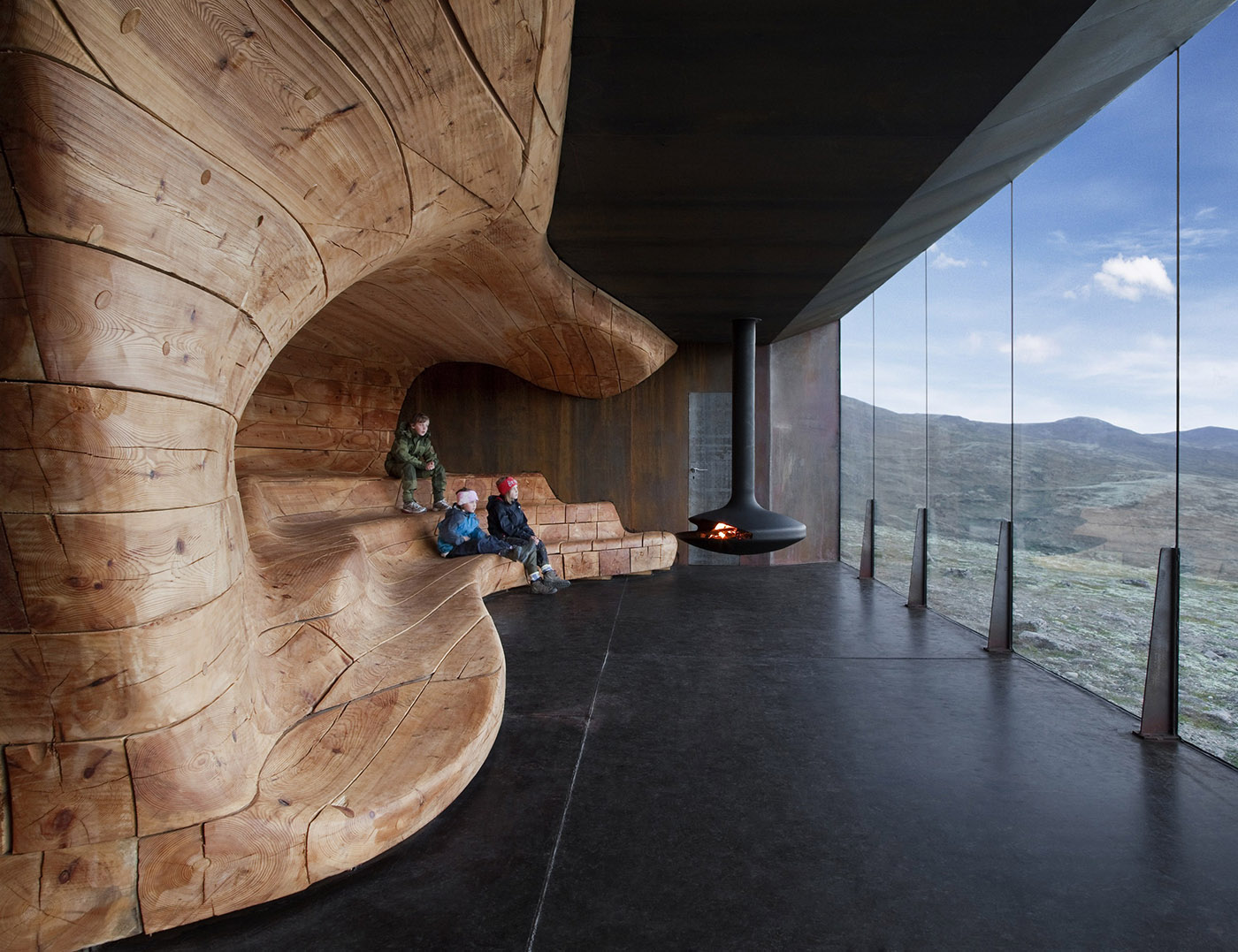 Gallery