Pesaro Urbino, Italia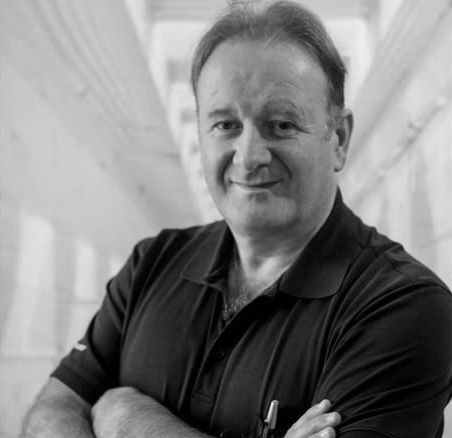 Gianluca Buscaglia
Experience

BoscoEcoConsulting
Administrator
October 2016 - Present
Burgas (Bulgaria)
The company BoscoEcoConsulting, founded by Ing Gianluca Buscaglia, deals with the management of tenders for the construction of eco-sustainable buildings, energy reclamation, construction of plants for the production of energy from renewable sources, biomass, photovoltaic and wind power plants, and all kinds of construction linked to the green economy. Contracts are managed with the formula of the General contractor, throughout Eastern Europe.
The Company's mission is to encourage the design and construction of low environmental impact works and the implementation of development plans aimed at protecting the environment and biodiversity

GSVM services s.r.l.
Administrator
January 2015 - Present
Tavullia
GSVM services founded by Ing Gianluca Buscaglia, is at the service of subjects
individuals, public subjects and companies, who need to carry out projects
eco-friendly with a wooden supporting structure.
Civil buildings, sports facilities, local schools of public entertainment.
Furthermore, GSVM thanks to the network of synergies created in the field of products
sustainable, is able to support companies that want to create networks
commercial and / or propose new products related to the green economy.

Lignotrend Italia Agency
Administrator
January 2007 - Present
Tavullia
The Lignotrend Italia agency distributes the products of the Italian territory
Company Lignotrend Gmbh.
www.lignotrend.de
Leading company in the field of wooden constructions Based in Germany.
Lignotrend products represent the new frontier of wood panels
in crossed layers, they optimally combine light resistance,
acoustic and durability hygrothermal performance.
www.lignotrend.de

rasom wood technology srl
Technical manager of the South Area area
April 1990 - Present
Riccione
Technical manager of the company Rasom WOOD tecnology Technical consultant
for the central-southern area,
Lignotrend Italia agency administrator

RATIO Engineering Office
Expert in designing wooden structures for low-impact buildings
environmental
January 1990 - Present
Tavullia
The RATIO engineering firm was founded in 1990.
Founder of the firm Gianluca Buscaglia, and immediately stands out as
reference point for the structural and plant design of buildings
low environmental impact, with particular attention to building systems in
wood.
Training
University of Bologna
Degree, Civil Engineering Degree · (1982 - 1990)