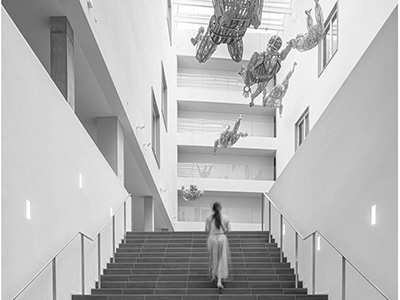 Estudi Isern Associats
Carrer de Zamora, 61, 08005 Barcelona, Spagna

Isern Associats was founded in Barcelona in 2012. Specializing in hotel projects, both with regards architecture and interior design, in the last 10 years they have been responsible for works such as the Ohla Eixample, in Barcelona, the rehabilitation of the hotel Me by Melià, Terramar Sitges, the Palacio de Correos in Logroño, the Hotel Bellville in Paris or the Hotel Atzavara, in Santa Susanna.
Today, more than a dozen architects form part of the team which over the years has diversified its field of action, providing architectural services for hotel as well as residential and leisure projects.
Daniel Isern's works have been awarded with several distinctions such as two nominations for the WAN awards (2014, 2018) and an honorable mention for the Catalunya Construcció award (2018). His works have also been published in magazines such as GA, AD, On design, etc.
Since 2015, Daniel Isern has been the director of the postgraduate course in hotel design at COAC (the Catalan Architects' Association). In addition, he has given numerous lectures on lighting design, architecture and hotel planning in different academic contexts.