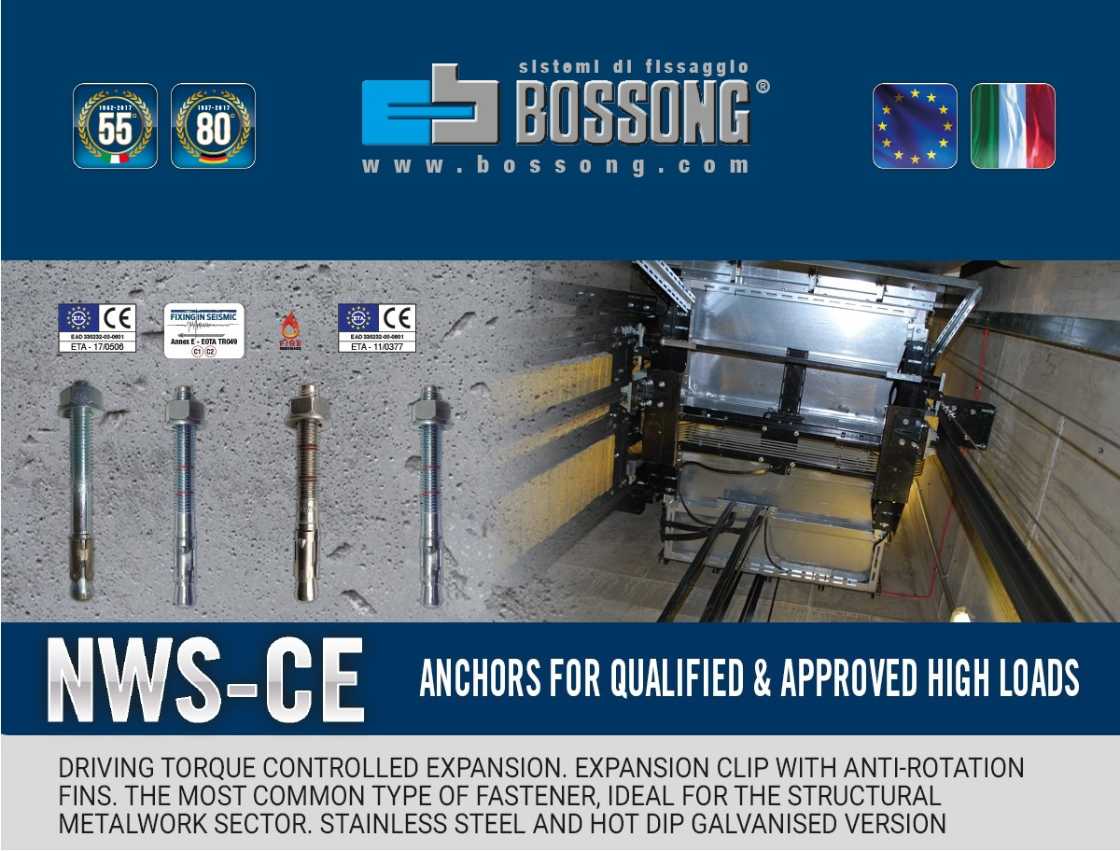 Mechanical anchors for seismic zone - NWS
In mechanical anchors section, the company Bossong proposes NWS type, suitable also for seismic areas, with cracked concrete and not.
CHARACTERISTICS
Bossong through anchor with external thread for middle-heavy duty loads. The application is rapid for through fastenings. The diameters are from 6 to 27 mm. The driving torque controlles expansion. The expansion clip is with anti-rotation fins. The most common type of fastener, ideal for the structural metalwork sector, plant engineering and door and window frames, and also ieal for concrete and natural stone resistant to compression. The stainless steel version for appearance and for installations in acid industrial environments and saline marine ones or in anywhere where the steel can suffer strong chemical attack.
GALLERY