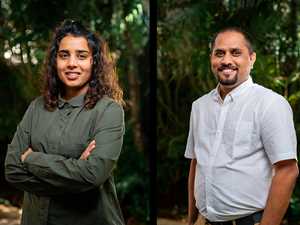 Talyesin - Design & Architecture
2nd Main, 123, Kanakapura Rd, Judicial Layout 2nd Phase, Talaghattapura, Bengaluru, Karnataka 560062, India

Taliesyn strives to conceptualize Architectural and Design solutions that inherently fulfil the sole intention of creating meaningful and appropriate spatial interventions.
After having garnered extensive experience at prestigious design studios, Ar. Shalini Chandrashekar and Ar. G. S. Mahaboob Basha joined forces to co-found Taliesyn in the year 2010 in Bangalore. With over 10+ years of experience in the realm of design, the studio's practice is sculpted based on the notion of people, spaces and objects being in continuous dialogue with each other — it is this evolving interaction that drives the studio's impetus to create spaces in various domains of architecture. The firm has projects dotting the Southern-Indian frontier ranging a diverse portfolio of Residential, Hospitality, Recreational, Institutional and Cultural genres of design.
The design tools curated by the studio enhance the in-house research processes and also catapult the evolution of the conceptual frameworks. The spatial quality in the firm's vision is a balanced concoction of emotional sensibilities, and tangibility of design comes through in the form of detailed design processes. Exploration of materials based on their proximity to the site, physical properties, appearances and the effect it introduces into a space is of paramount importance in each project. Taliesyn strongly endorses the use of local materials to promote sustainability in their practice.