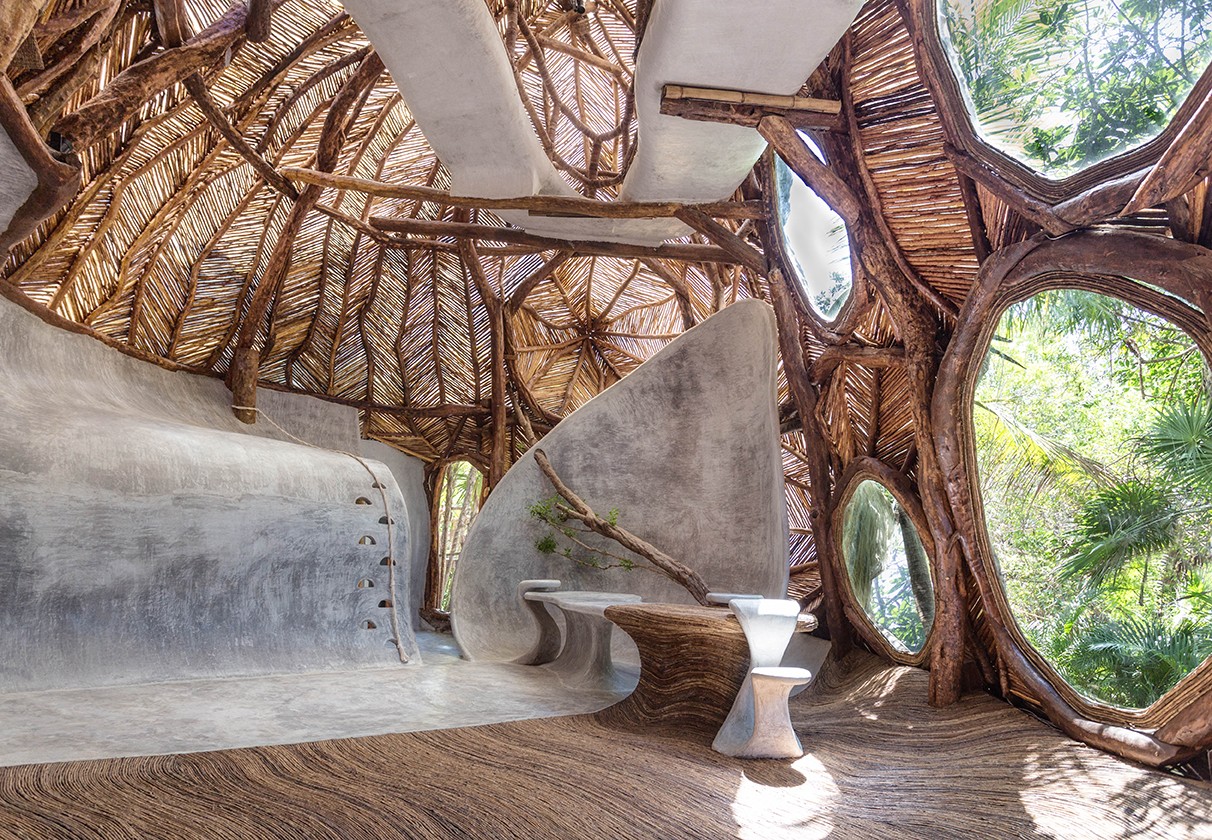 Eco-friendly museum in Yucatan. Flexible complex to promote the enjoyment of art
An unprecedented art gallery in the heart of one of the most exclusive places in South America, Azulik Uh May, a new art center located in Mexico. The latest project by Roth, Eduardo Neir, founder and designer of the Azulik resort and the adjacent art space Ik Lab.
The spaces will host international artists and revolutionary contemporary art exhibitions. A pledge of the potential of human evolution and vision, IK LAB is characterized by a skillful combination of knowledge, technological innovation, applied sustainability, spirituality and collective experiences, which aims to create new ways of making and living art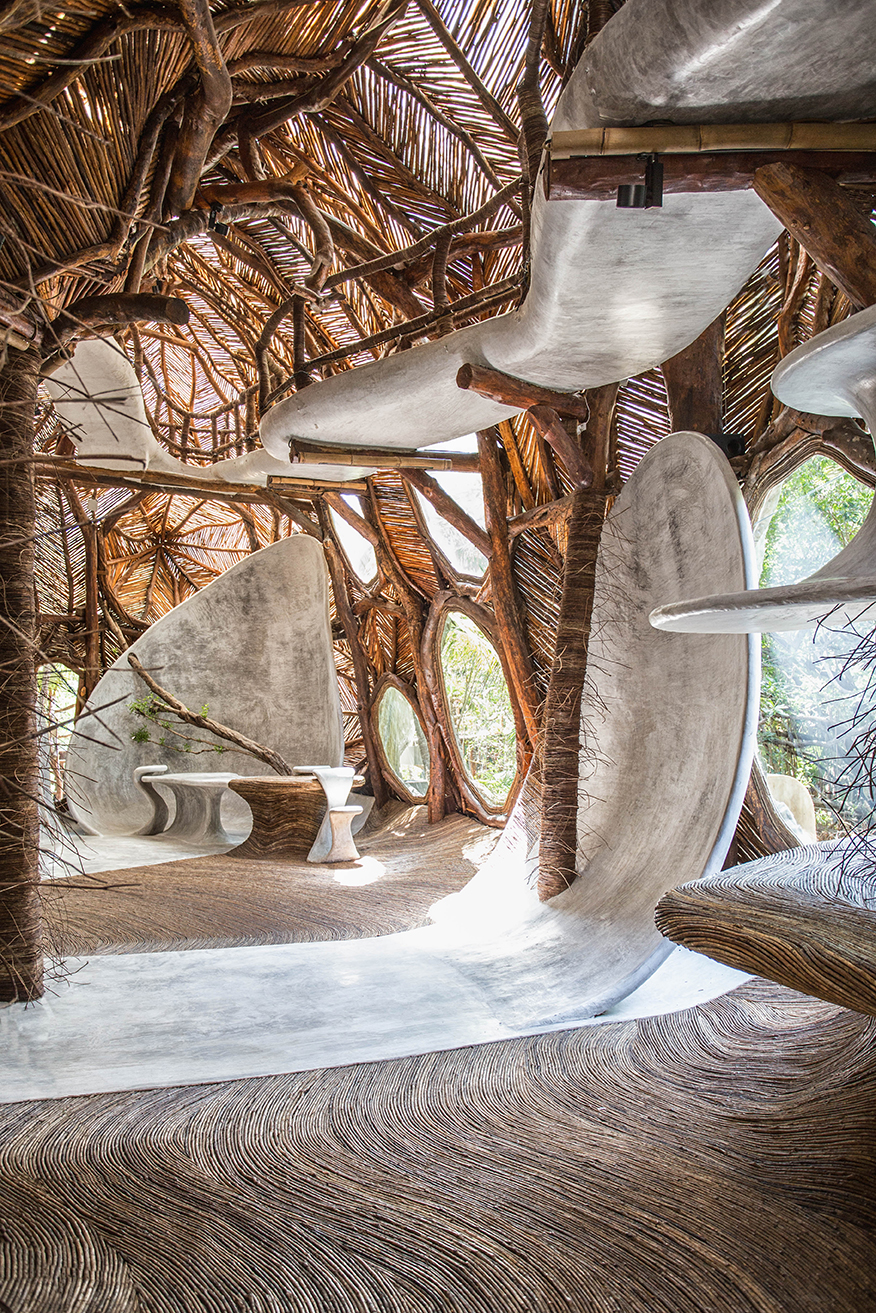 Inspired by the abundant natural environment and rich heritage of the local Maya culture, the new interdisciplinary site AZULIK Uh May is a multi-faceted and flexible complex, offering a range of creative spaces, including an innovative art space, a fashion and design workshop, a school of arts and crafts, a state-of-the-art recording studio and residencies for innovative artists and creative thought leaders from a wide range of industries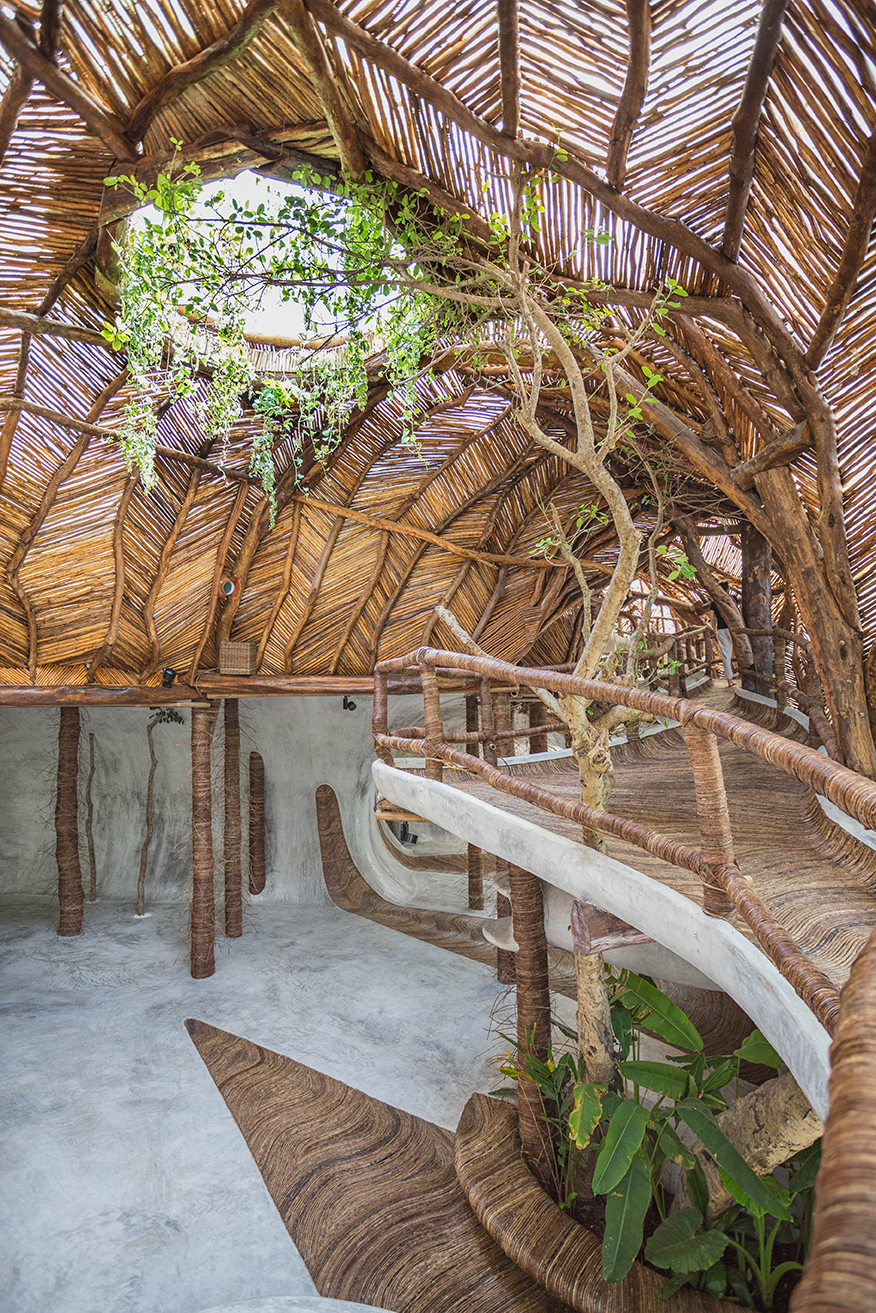 AZULIK Uh May continues to demonstrate Roth's commitment to preserving and integrating the environment through well thought-out choices of materials and techniques. The anthropomorphic structures, characteristic of their architecture, seem to emerge naturally from the ground and are connected to each other through floating bridges and winding paths. Among the former is a concrete and bejuco dome measuring 16 metres high, crowned by the Flower of Life, a geometrical shape composed of overlapping circles arranged in a flower-like pattern
The complex captures the soul of the place and has been carefully designed to preserve and embrace the local ecosystems. The construction process respects the carbon footprint and not a single tree has been cut down to create space for the buildings, instead the structures embrace the existing vegetation.
Gallery