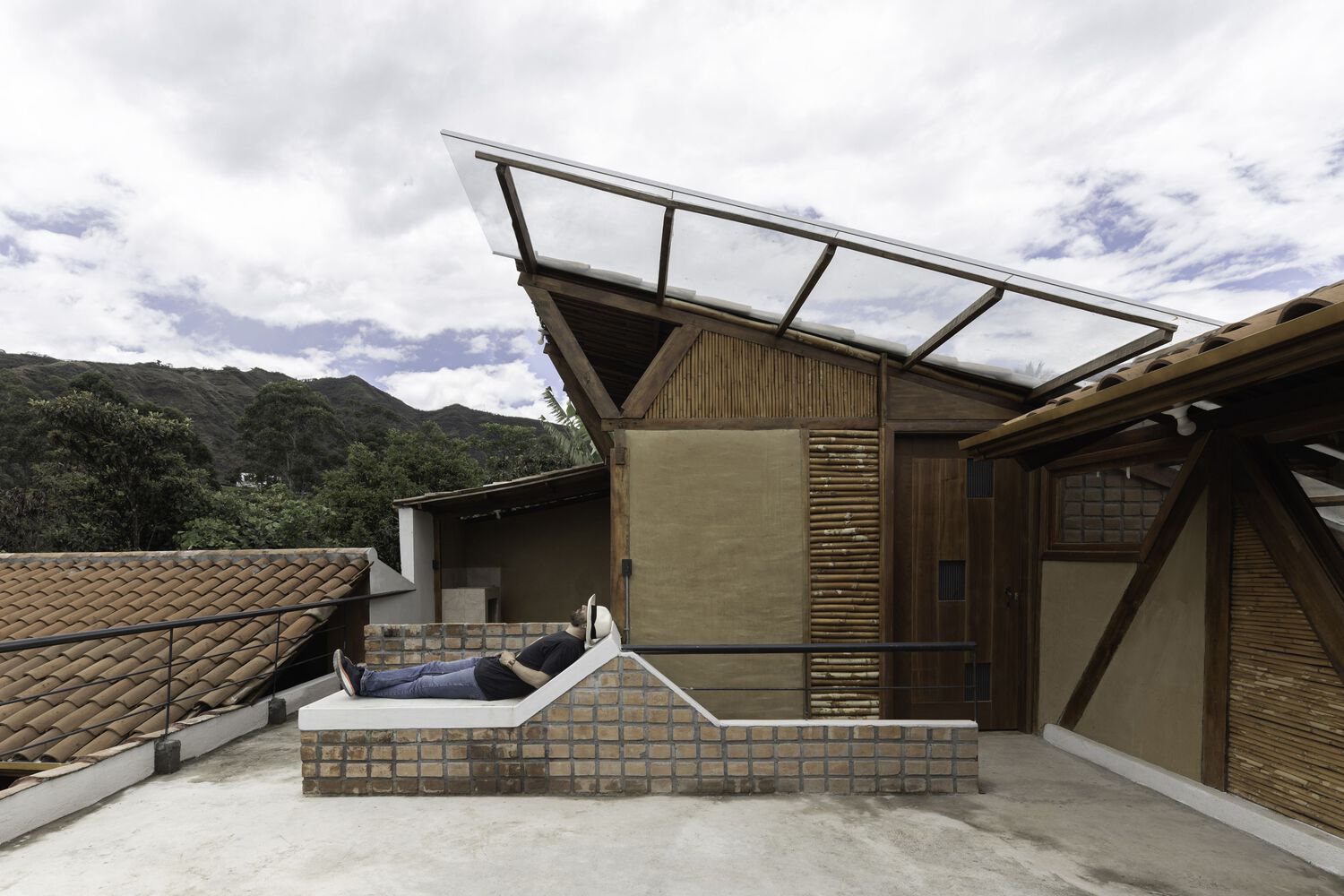 "What is the vernacular architecture, other than knowledge transmitted over time and translated into space?"
Casa Cóndor responds to the architectural program of receiving, hosting, cooking, and living: located in one of the valleys of Loja, Ecuador, the house takes advantage of the materials available in the area and adapts them to an architecture that responds to the needs of its users
In a hot climate with periods of heavy rainfall, Casa Cóndor is located on a family lot of 0.2 hectares, where there used to be a decaying house made of wood, adobe and tiles that was decided to recycle and dismantle. The bricks used for the house are produced in the town of Malacato, where the local workforce still has the knowledge to build with these traditional systems
FB+ Estudio architects opted for a structure of clay and wood, adobe masonry, bahareque, reed, brick, and a tile roof, using materials recycled from the old house. Doors and terraces predominate in Casa Cóndor, as being outdoors and enjoying the view are basic requirements of the family's proposed program
On the ground floor, the system of C-shaped wall buttresses organizes the social area, equipped with a double-height living room, and the kitchen, while the sleeping area has two bedrooms, which in turn can be joined into one by opening their sliding doors. All these spaces are accessed through the surrounding doorway of the house.
The recycled tile roof on the ground floor is supported by a wooden structure consisting mainly of two large trusses that rest on walls and mullions, protecting the doors and forming a double height in the living room and master bedroom. On the top floor, the pitched roof protects the suite and, thanks to its funnel shape, collects rainwater that feeds a pond where pets drink
Gallery