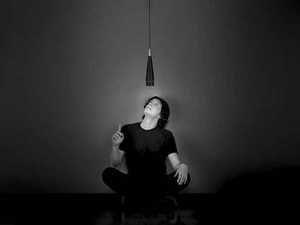 Atelier LAVIT is an architectural and design practice based in Paris. Architecture and Design move naturally in a parallel conversation, nurtured by photographic experience. Continually in quest for a conceptual essentiality, perpetuating a journey of timeless production.
Born 1986, Marco Lavit studied architecture at Ecole Speciale d'Architecture in Paris and at the Royal Melbourne Institute of Technology. He graduated at ESA in 2011 with a dissertation on wineries sustainable design. His sensibility towards design took shape at the studio of the architect and designer Riccardo Blumer. His time at LAN Architecture further strengthened his architectural direction, with a strong focus on design culture and attention for detail.
Marco founded his architecture and design practice, Atelier LAVIT, in Paris in 2014. Since then, the practice has been active in France and Italy. Atelier LAVIT's work originates from the dialogue with artisans and their savoir-faire, especially Made in Italy. Architecture and design often proceed in parallel, striving to reach essential forms. This approach results in an extemporal production, which does not follow trends, but rather lets the strength of raw materials speak for the designs themselves.
The studio covers a variety of projects that range from custom pieces, collectible design, limited editions pieces, industrial design, scenography, open air installations, interiors design, to houses and hotel design.