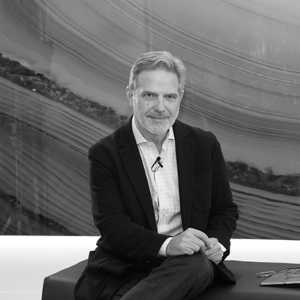 José Antonio Granero Ramírez
JOSÉ ANTONIO GRANERO RAMÍREZ ARCHITECT

Founding partner of CGR Arquitectos, PARALELO 39 Ideas y Proyectos and ENTREABIERTO.
His professional career has focused on different areas of architecture and urban projects at various levels, and in particular on residential architecture. His work has been the subject of several publications, and architecture awards received include COAM 2003, ASPRIMA 2008 and 2009.
He has been Dean of Colegio de Arquitectos, Madrid, President of Fundación Arquitectura and Vice President of Unión Interprofesional de Madrid from 2011-2015. At COAM he led a restructuring process, setting the standard for civil society, with the new headquarters a meeting place for professionals and citizens, linking the city's social, cultural and economic activities. His projects include MADRID THINK TANK, Área Inmobiliaria COAM and Foro Iberoamericano de Ciudades. He was awarded the Premio Madrid Excelente in 2014.
A speaker at international conferences and seminars on Architecture and the City, Urban Landscapes, and Housing and the new Real Estate Sector. Lifetime patron of Fundación Arquitectura. Director of companies and institutions including Instituto de Estudios Inmobiliarios Financieros, Andalucía Inmobiliaria, MADRID OPEN CITY, European Institute for Entrepreneurship, Madrid Foro Empresarial, MADWOMENFEST, Foro Iberoamericano de Ciudades and ELE Emotional Day.
A member of the jury for architecture and urban design competitions, he is a regular contributor to the media and visiting lecturer for graduate and masters programs on professional practice.