Welcome to designonweb.style
Discover a world of Design & Style!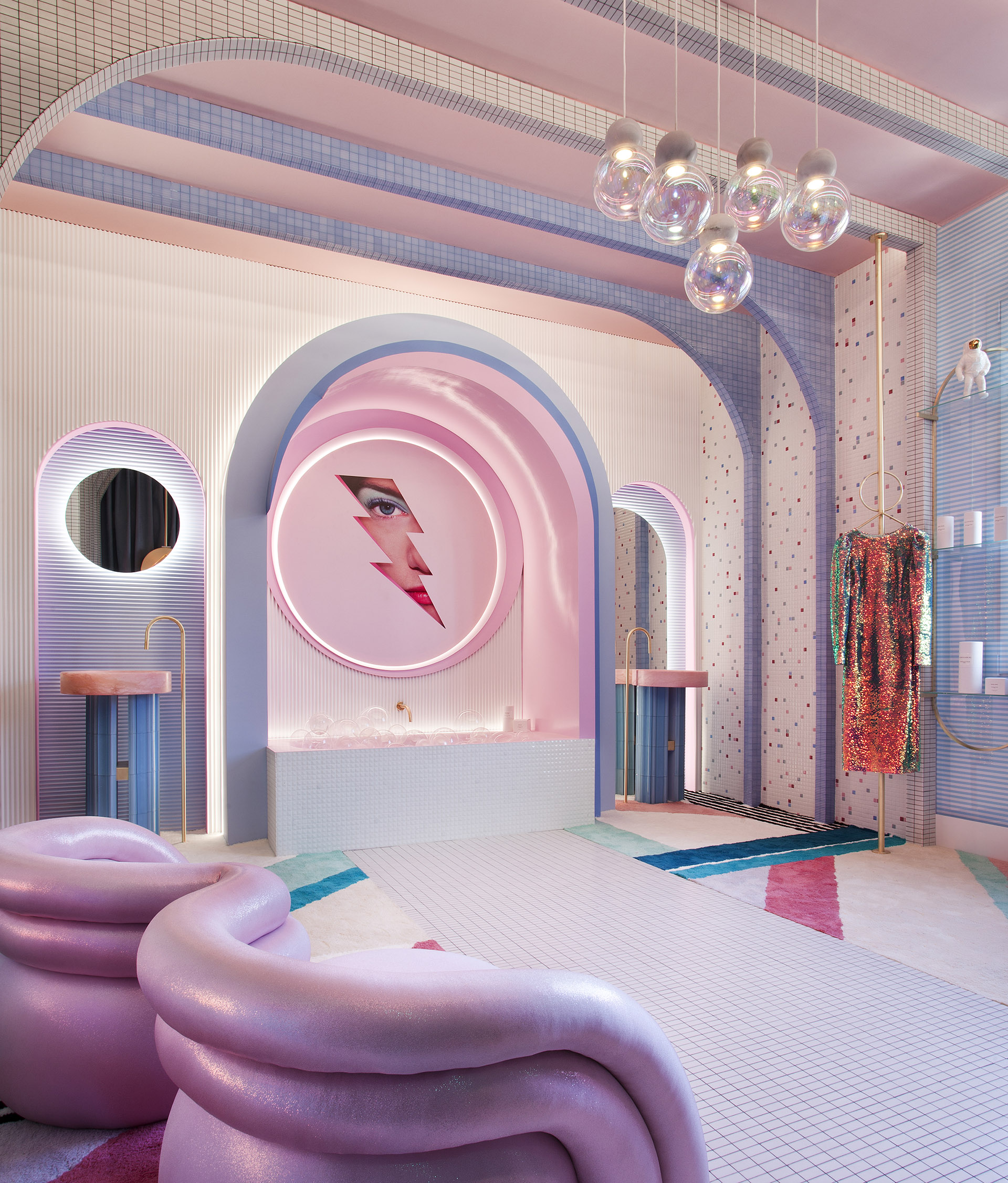 Solar Quartz, an enigmatic and dreamlike installation designed on the island of Tenerife
Cabinet as a tribute to Indian dances. The colour enhances the tradition
Un Diavolo per Capello Hair Salon. Design emblem of the space-matter interaction
Reformulating society through beauty. Cultural park in the heart of Sicily
"Ephemeral station" a new way to produce energy and human aggregation without weighing on the planet
Magic Suite, an evocative and interactive place to enjoy every corner and simply be what you want to be
Acts of beauty frozen forever...bringing light and humor
Sunshine colours for an apartment in Manhattan. Creative interpretation of nature
Spa inside a Shophouse in Bangkok. Colours, light and fabrics for the double volume
Concrete shell in a eucalyptus forest. A multiplicity of paths and spatial relations
"Tomorrow, the chimera ship". Ode to the dream world of storytelling
Former military barracks converted into a university. In the heart of Paris, the Architecture tells the story
Photography and stage theater. Art as gestures and expressions of female bodies
Visual and tactile continuity between the architecture and its environment. Vibrant monochrome effects in sunlight
Tipico Café in New York. Refurbished tables form a blue counter that maximises social interaction
Store in Valencia. Project between Art and Graphics to exhibit experiences of Design
Tropical Cafeteria in Amsterdam. Strongly coloured furniture and floral decorations
Restyling of the Crazy Pianos Club. The space is conceived as a surreal movie to relax in
"How would I feel if the space was breathing with me? How much would lightness weigh in such a space?"
Wonder Galaxy for Casa Decor. A futuristic and playful installation that evokes childhood dreams